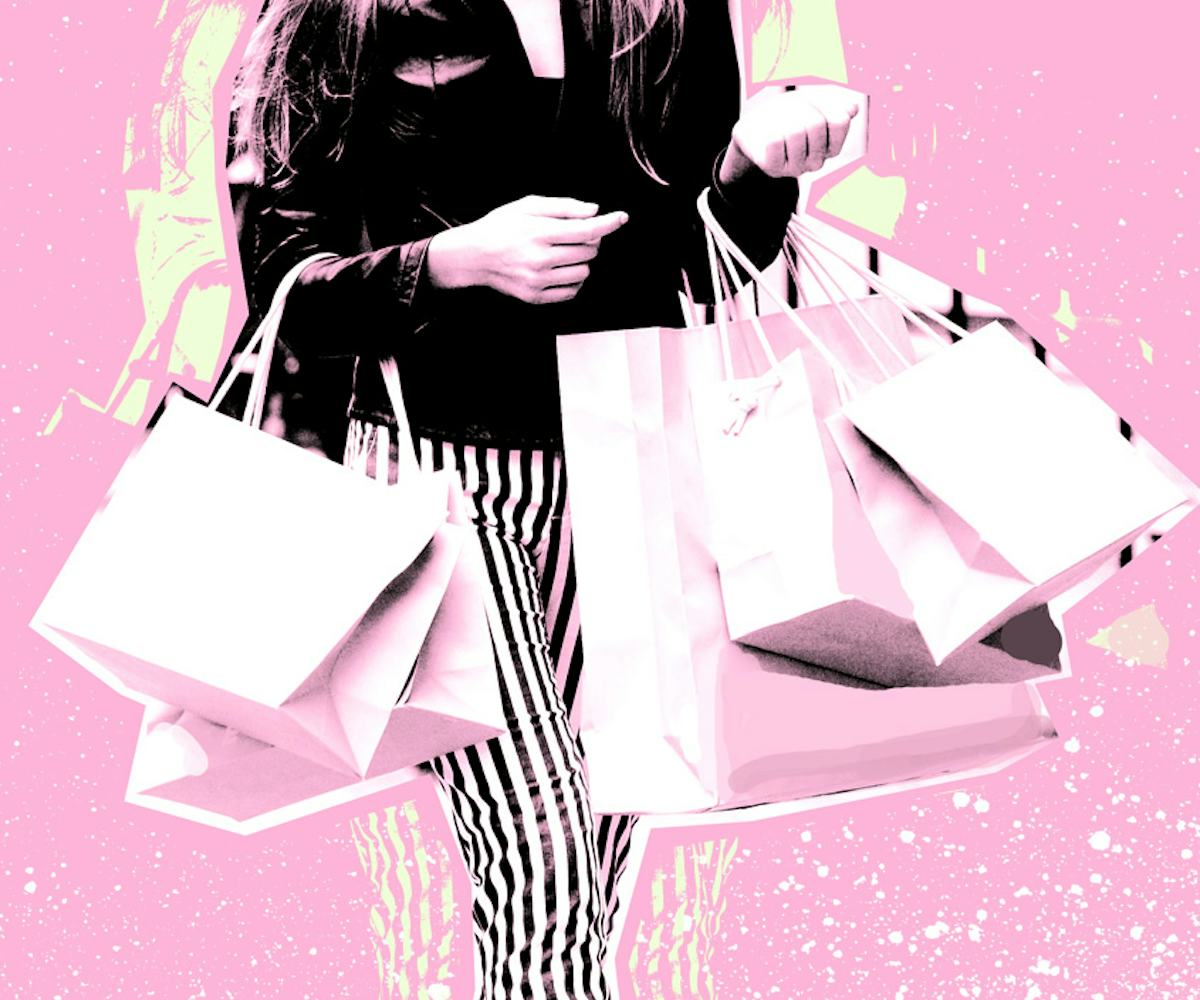 Photo by Stuart C. Wilson / Getty Images
8 tips for shopping a sample sale
If there is one ultimate goal that we all have when going into a sample sale, it's to get the best pieces at the best prices. Obviously. That being said, that goal is more easily set than accomplished. It's not for a lack of opportunity: In New York especially, there is practically a sample sale to shop every day and around every corner. But where does a newbie start?
Sample sale shopping is practically a sport. It's rigorous, tiring, and requires serious dedication and commitment. Remember that episode of Friends when Monica fights a woman for the wedding dress she wants at the sample sale? Well, yes, sometimes that does happen. But, fear not, we've got you covered with some quick tips to get the best deals and the least amount of injuries.*
1. Scope The Web
Before you leave the house you want to do your research. Sites like Racked and NYMag are great for checking out what sales are coming up, often listed with the address and opening and closing times so that you can plan accordingly. They also have great reviews of the sales if you miss the first day but still want to check the sale out.
2. Research The Brand
It's always a good idea to have in mind what kind of pieces you're looking for from past seasons. It's not guaranteed that those items will be on sale, but having a rough game plan can save you a lot of time, stress, and potential cat fights. If you're there for the handbags, head to the handbags first; if you're there for the denim, head to the denim first. It's important to prioritize what you're hoping to grab. 
3. Wear Easy-To-Remove Clothes
Sample sales often don't have fitting rooms and when they do it's usually just an area squared off by rails. Although it may not be the most stylish look, wearing leggings and a tight tank top is my personal go-to as it makes for an easy base to slip pieces over. It's kind of uncomfortable for everyone to see women running around naked, plus taking off all your clothes is more of a time-suck. Also, always bring a lightweight coat (if it's winter) and a small bag so that you don't have to check them.
4. Bring Cash
Although lots of sample sales do accept debit and credit cards these days, there are some that are still old fashioned in their cash-only policy. There is absolutely nothing worse  than being in line to pay for all your goods and realizing that the sale is cash only (okay, maybe some things are worse, but you know what I mean). I always make sure to bring a solid amount of cash just to be safe. 
5. Early Bird Gets The Worm
The best selection is always on the first day. It's unfortunate but true, and yes it means getting up early and joining the line before opening if you really want to get the best stuff. I will fully admit that I have been that girl who has gotten up at 5am for a sample sale (more than once), but the sleep deprivation has been totally worth it.
6. But Come Back At The End
Going at the tail-end of the sale isn't a bad idea either. Sample sales typically drop their prices as the sale goes on. The most coveted items will almost certainly be sold out by the final day, but that does't mean there aren't some gems that can still be found. 
7. Look For Imperfections
It's crucial to check your items for holes, rips, or missing buttons before purchasing, as sample sales do not accept returns. If you see a fixable imperfection, it's totally kosher to ask a sales assistant if it would be possible to get a slight discount. 
8. It's Ok To Leave Empty Handed
Don't be afraid to walk away without buying anything. It's not worth it just because it's cheap, and if you don't love it then you probably don't need it. Trust us, there are always more sample sales to go to. 
*we're kidding about the injuries…kind of.