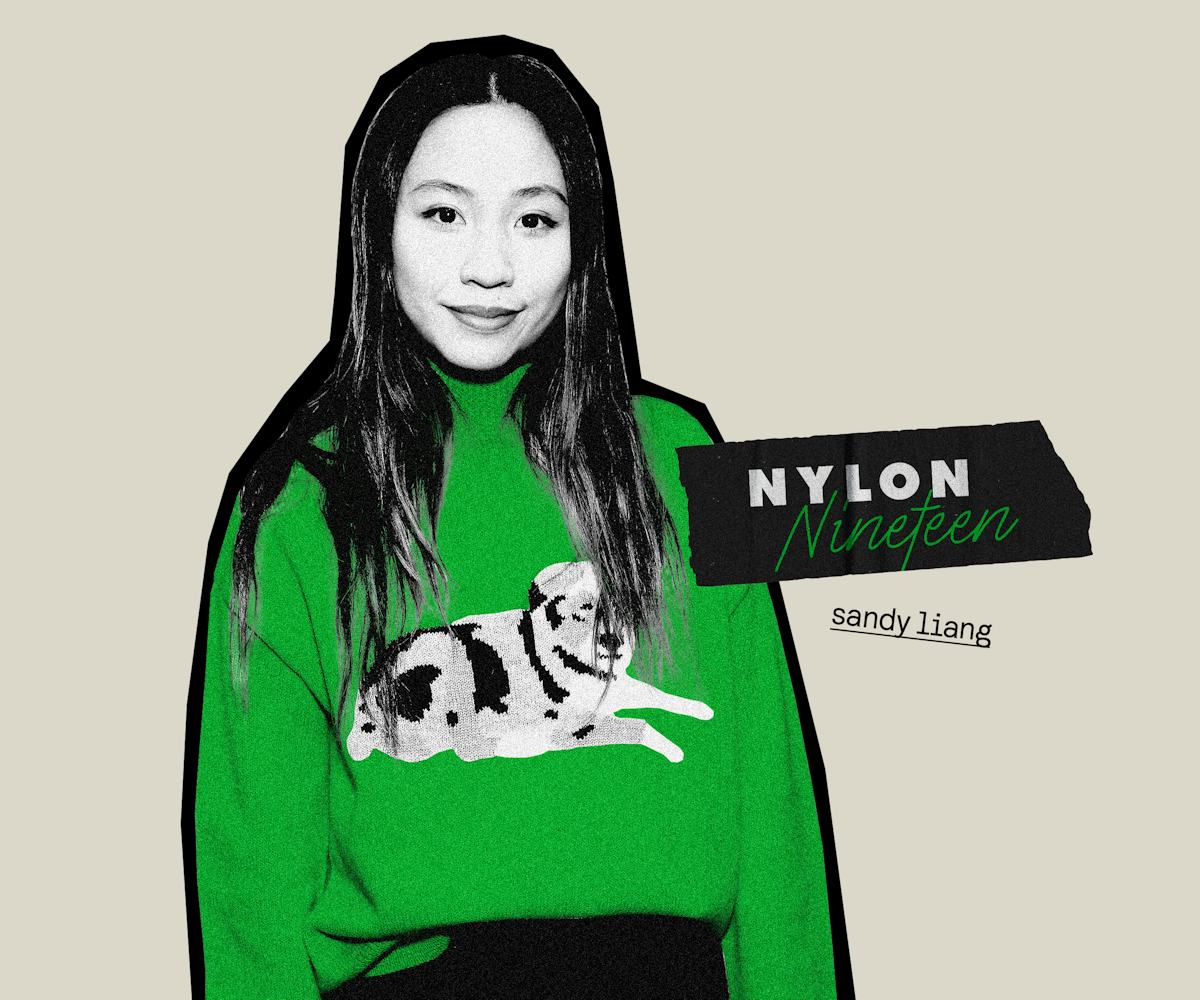 Sandy Liang's Last Internet Rabbit Hole Involved Princess Diana
To celebrate her Away collab, the designer takes on the NYLON 19.
Fresh off of her fall collection with Target, Sandy Liang is onto her next highly anticipated collaboration, teaming up with Away for its first-ever designer series, along with Tia Adeola and Ji Won Choi.
"I was a fan of Away prior to the partnership and have always loved their products," Liang tells NYLON. "I love how straightforward everything is, from the branding to the ease of the product."
The Away team gave Liang total creative freedom for the design process, which resulted in reimagining the brand's core items — the "Everyday" bag, front pocket backpack, and pouch set — in her signature colorful floral motif.
"I wanted these products to exude happiness and offer a playful take on a pattern I'm currently obsessed with, while also looking like forever pieces," says Liang. "I love when you look at the print closely you can see the little eyes and warped flowers, but from further away it reads like a camo."
Liang's Away collection will drop on Thursday, Oct. 14, and range in price from $55 to $295, just in time for the designer's upcoming travel plans. "I'm traveling domestically for my first Formula 1 race," she says. "So I'm pretty excited about that!"
Below, Liang takes on the NYLON 19, revealing her dream music festival headliners, beauty tips, favorite shoes at the moment, and more.
Shop Away's first designer collaboration with Sandy Liang, Tia Adeola, and Ji Won Choi on Away's website and Away retailers starting Thursday, Oct. 14.