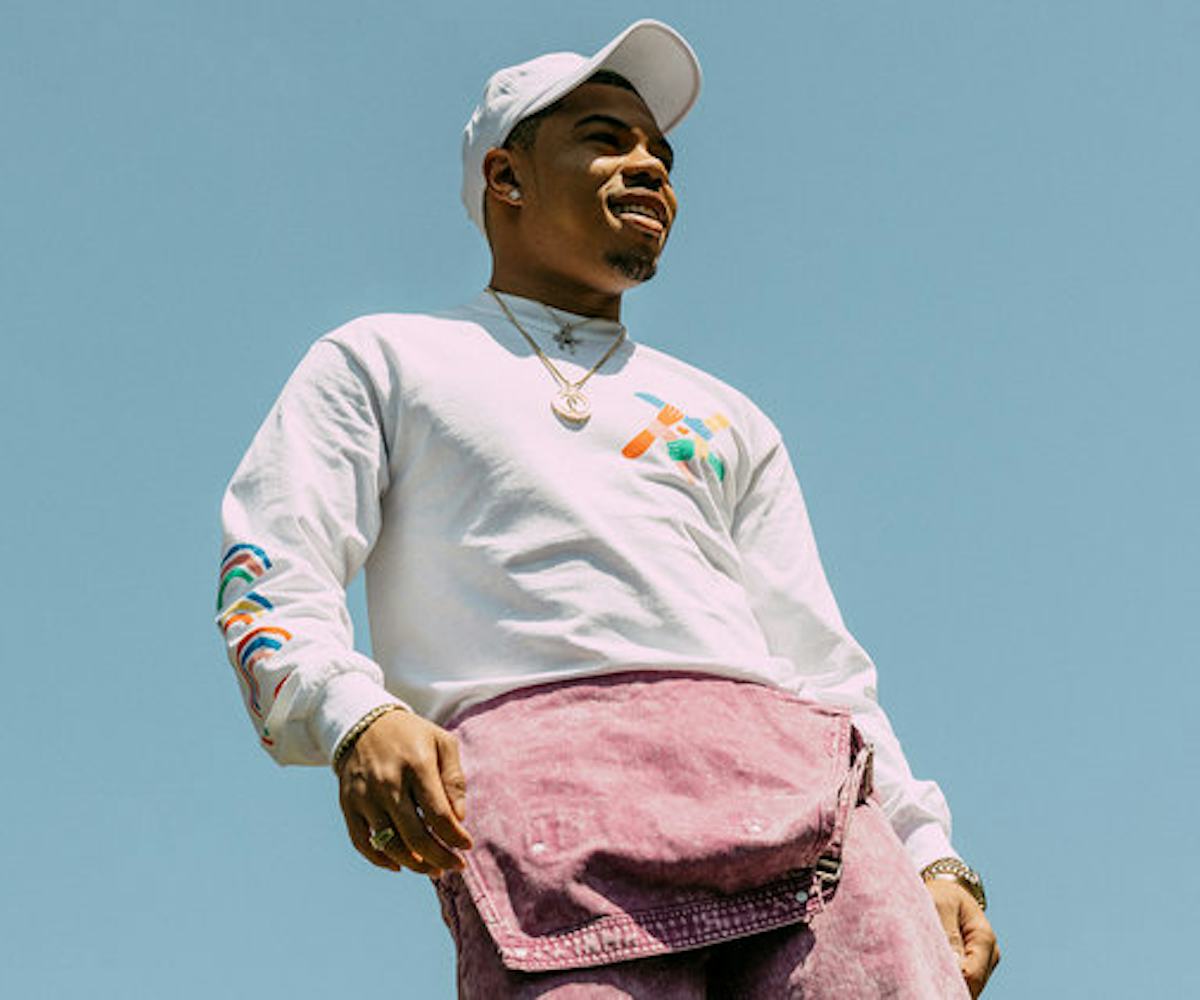 Lyndon French for Urban Outfitters
Urban Outfitters Taps Taylor Bennett To Rep Its Pride Collection
A few months ago, Taylor Bennett proved to the world that he is so much more than Chance the Rapper's little brother. In addition to releasing a brand-new EP, the 21-year-old also dropped some major news when he came out as bisexual. So imagine our level of excitement when we found out that Urban Outfitters picked the rapper as the face of its exclusive collection for Pride Month.
"Taylor was the perfect partner for this campaign. We've been so inspired by both his talent and his decision to come out," said Stacey Britt Fitzgerald, Urban Outfitters' global director of creative marketing. "UO was pleased to provide both a platform for his story and support for his music." 
All proceeds from UO's seven-piece, pastel-hued line will be donated to the Gay, Lesbian, and Straight Education Network. Following the announcement on Billboard, Bennett posted the following comment about the collaboration on Instagram:
I am beyond excited to share with you some amazing news & since pride month is just around the corner, this is the perfect timing. This year I had the pleasure to collaborate with Urban Outfitters for their Pride Campaign and for my Roof Gone video. I am extremely grateful to partner with Urban Outfitters and for them to stand behind my art. The pride collection is fun and hip. But most importantly, all sales from the collection benefits the Gay, Lesbian and Straight Education Network (GLSEN). Make sure to check out this amazing collection. Urban Outfitters and I worked really hard to bring this to you.
In celebration of Chicago Pride, Bennett will be performing at UO's North State Street store on June 23. The Pride collection is available to purchase now at Urban Outfitters. Check out some of the images from the lookbook shot by Lyndon French in the gallery, below.