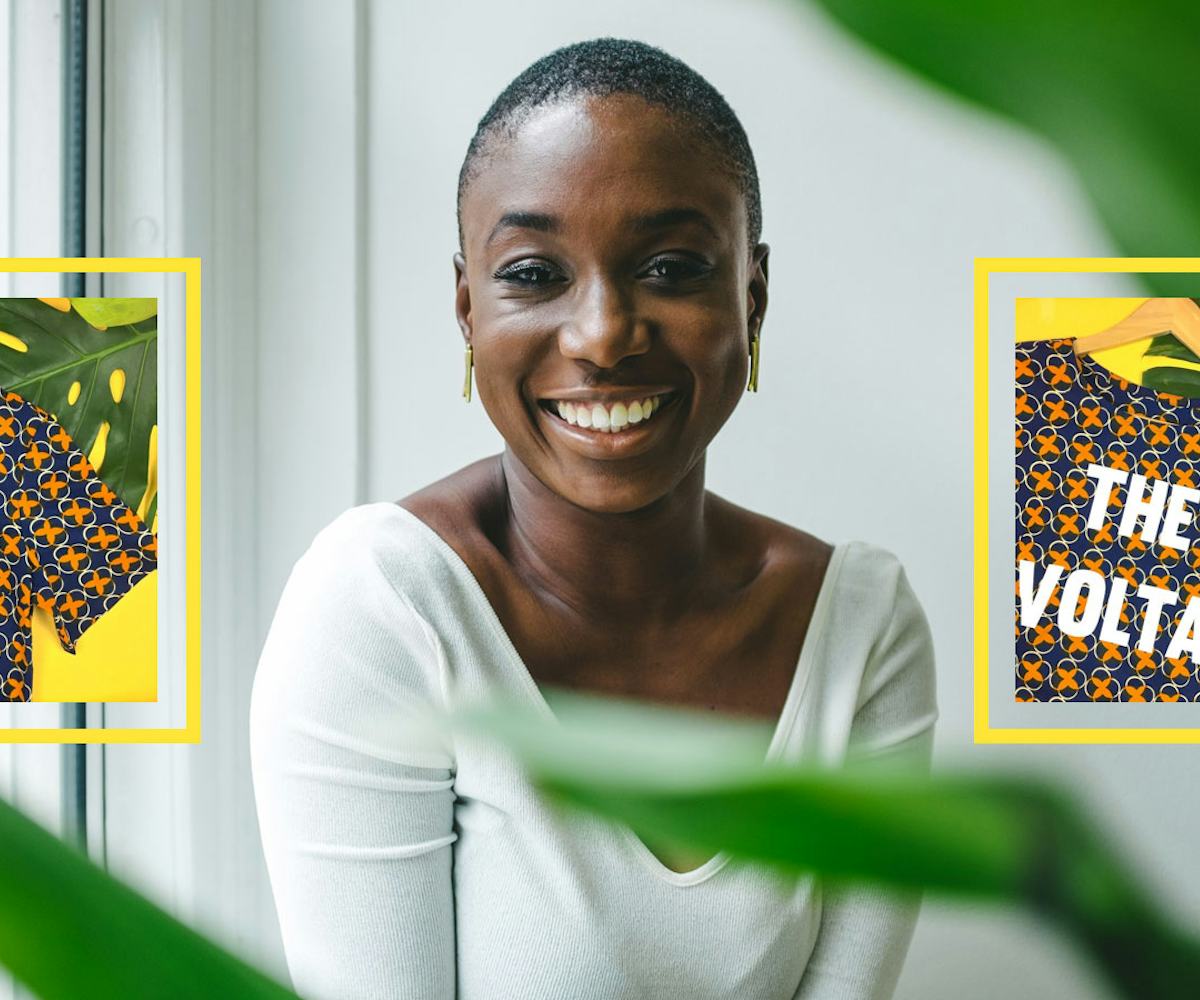 Photos by Bryon Summers and Darden Creative
How The Volta Is Fighting Cultural Appropriation In Fashion
"It's not just a fashion problem. It's a culture problem."
The topic of cultural appropriation in art reached fever pitch a month ago when Dana Schutz's painting, depicting the mutilated face of Emmett Till, was featured at the Whitney Museum of American Art's Biennial. The painting drew protests from artists and activists, who felt the 1955 torture and murder of a black teenager was an inappropriate subject for a white artist to tackle. This debate, like appropriation debates of the past, is complex and fraught with vestiges of America's complicated racial history. What's clear is that a large part of the offense of appropriation is centered in exclusion. Artists of color have historically been and continue to often be excluded from the Whitneys, the MoMAs, and the major artistic platforms of the world, but have their lived experiences observed and exploited by the artists who have access to these platforms. It's the quintessential example of helping to craft the menu and preparing the meal but not being granted a seat at the table.
Danielle Kwateng noticed this same problem in the fashion world. She spent seven years working as a fashion editor and became disenchanted with the dearth of black and, in particular, African designers. She noticed that many of them had trouble finding platforms for their work and were excluded from major fashion labels, although the influence of Africa, and its diaspora, has been evident on basically all of the biggest runways in the world.
In response, Kwateng launched The Volta last October, an e-commerce destination that features designers from the African diaspora. Kwateng, who is a first-generation Ghanaian-American, started the business from her own personal savings and runs it out of the two-bedroom Brooklyn, New York, apartment she shares with her husband. She hosted her first event last month in New York City, where she sold apparel and moderated a discussion on unity through music, fashion, and literature. In regard to artistic exclusion, Kwateng says, "It's all connected. I have a growing consciousness of African art, and I'm seeing how the same thing that happens in the museums and in film, is connected to what happens on the runways. It's not just a fashion problem. It's a culture problem."
Exclusion isn't the only challenge for African designers. "If you go to parts of Ghana or to Lagos, you realize it's really the land of tailors. Everything is made-to-order, custom. I'm really proud of the artistry in that, but it doesn't necessarily bode well in a mass market." Kwateng uses that as an asset and insists on quality over quantity. Right now, The Volta site hosts a small but carefully curated selection of accessories from all over the globe, along with a few apparel pieces donning The Volta brand name.
She has plans to expand, but not at the expense of finding authentic pieces that speak to the spirit of the culture, although she is careful to note that the culture varies depending on what part of the continent you're in. "Africa is not a monolith. South Africa is different from Ghana, is different from Kenya, but there are certain consistencies. Everything is usually vibrant and often earthy and earth-related. There's a large respect for nature in African fashion. Typically, what you see in the mainstream is Ankara or Kente prints, and those are great, but there's so much more." 
And she's determined to find more. She views herself as a curator more than anything and has taken trips to Accra and Johannesburg recently to meet local designers. She also does a lot of her research on Instagram and has a long list of designers from all over the world with whom she would like to work. "There are so many designers I want to work with.  I'm loving Loza Maleombho, Collective Closets, Bantu Wax, Andrea Iyamah. There's so so much talent. So much has been taken from the continent of Africa. I just want to be a vessel for these artists to be compensated for their genius."
Check out more of what The Volta is doing, here.