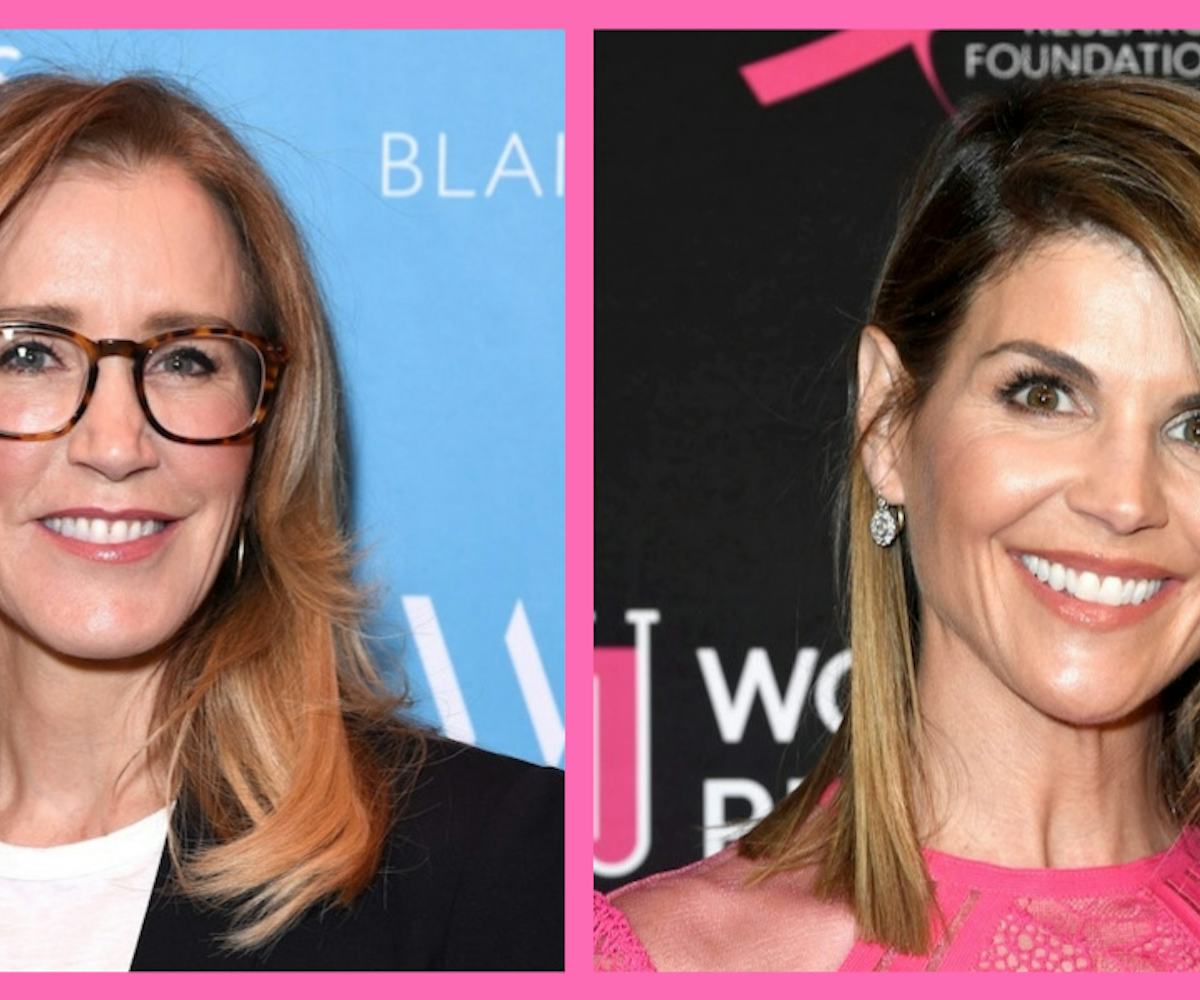 Photos by Presley Ann, Frazer Harrison/Getty Images
Felicity Huffman And Lori Loughlin May Face Jail Time For College Cheating Scam
They appeared in court today
Actresses Lori Loughlin and Felicity Huffman, who were due in court today, may have to do jail time for their involvement in the college admissions scandal. According to a new report by TMZ, prosecutors are pushing for prison time.
"You can't have people being treated differently because they have money," the official told TMZ, who revealed that a potential plea deal will come with a recommendation for jail time. "That's how we got to this place. Every defendant will be treated the same," he added. Both Loughlin and Huffman are facing charges of conspiracy to commit mail fraud and honest services mail fraud and a maximum of five years in prison if convicted.
In early March, it was revealed that Loughlin and husband designer Mossimo Giannulli had "agreed to pay bribes totaling $500,000 in exchange for having their two daughters designated as recruits to the USC crew team—despite the fact that they did not participate in crew—thereby facilitating their admission to USC." Huffman, on the other hand, made "a purported charitable contribution of $15,000... to participate in the college entrance exam cheating scheme on behalf of her eldest daughter," per court documents.
In light of the scandal, Loughlin's daughters, Olivia Jade and Bella, have reportedly dropped out of USC. Olivia Jade, who's an influencer, also lost out on a lucrative partnership with Sephora.