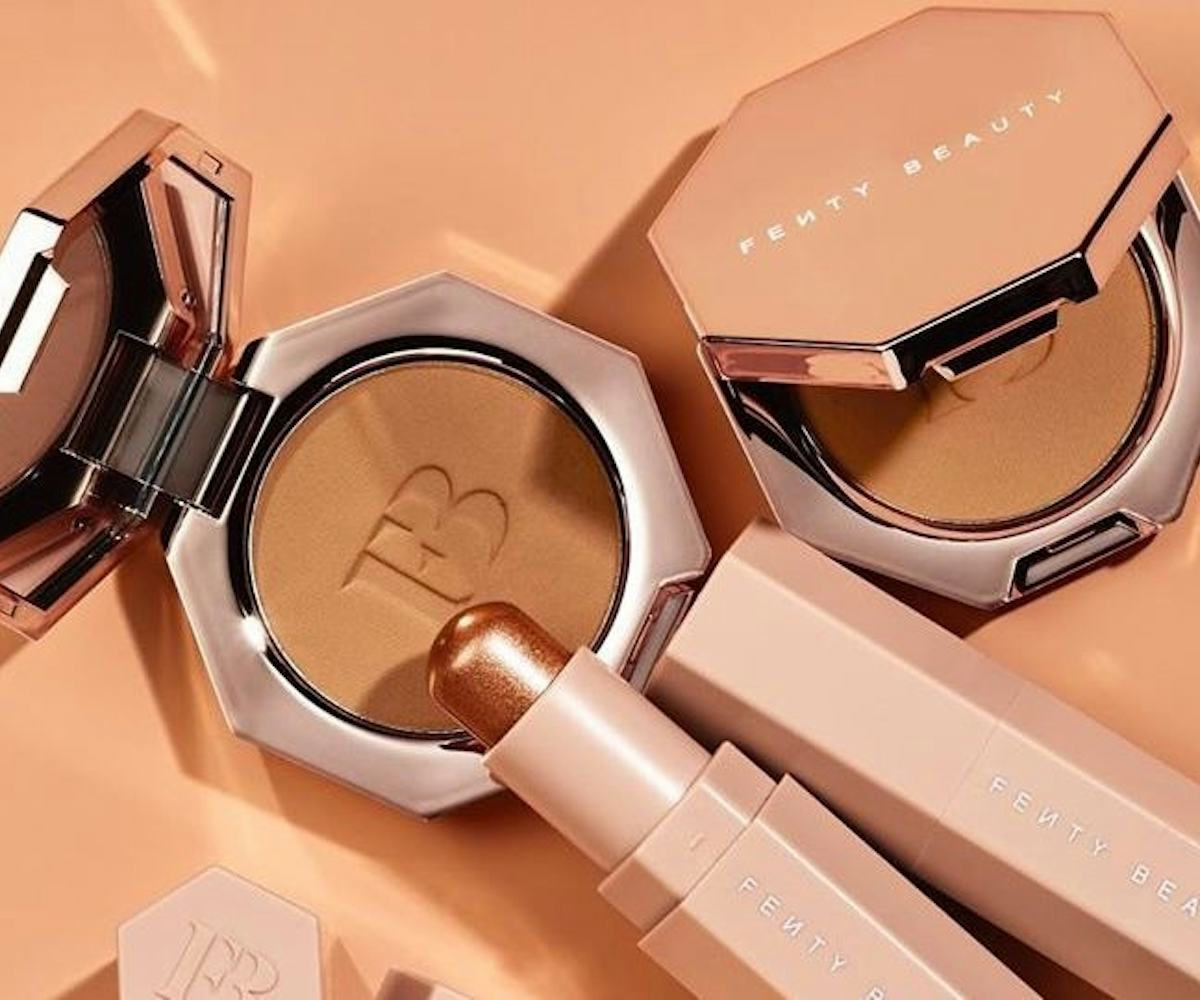 Photo via @fentybeauty on Instagram
Fenty Beauty Is Being Sued For Intentional Discrimination
According to the lawsuit, Fenty Beauty's e-commerce is not accessible to all customers
Fenty Beauty has been served a lawsuit for intentional discrimination due to the current accessibility (or lack thereof) of its e-commerce site. Per The Fashion Law, Rihanna's LVMH owned-brand is one of many that have come under fire for not being compatible with software commonly used to provide access to blind individuals.
In her lawsuit, Beatriz Gutierrez states that she requires "screen-reading software to access and read website content using her computer" due to her being legally blind, but that Fenty's site is "not fully accessible to screen-reading technology used by blind individuals." She adds, "Despite readily available methods to render websites fully accessible to all," Fenty Beauty does not "make correct and proper use of alternative text, accessible forms, descriptive links, resizable text, and labels."
Per The Fashion Law, California's Unruh Civil Rights Act (UCRA) specifically mandates that "places of public accommodation must ensure that disabled individuals have as full and equal enjoyment" as those who are not disabled, which includes websites.
Though this lawsuit is specifically aimed at Fenty Beauty—LVMH recently launched high fashion house Fenty with Rihanna as well—The Fashion Law notes that Gutierrez has "filed near-exact suits" against other LVMH ventures, including Sephora, Net-a-Porter, Proenza Schouler, Isabel Marant, Alexander Wang, and more. From Fenty Beauty, Gutierrez seeks monetary damages as well as preliminary and permanent injunctions to prevent further UCRA violations. NYLON has reached out to Fenty Beauty for comment, but none was received at time of publishing.