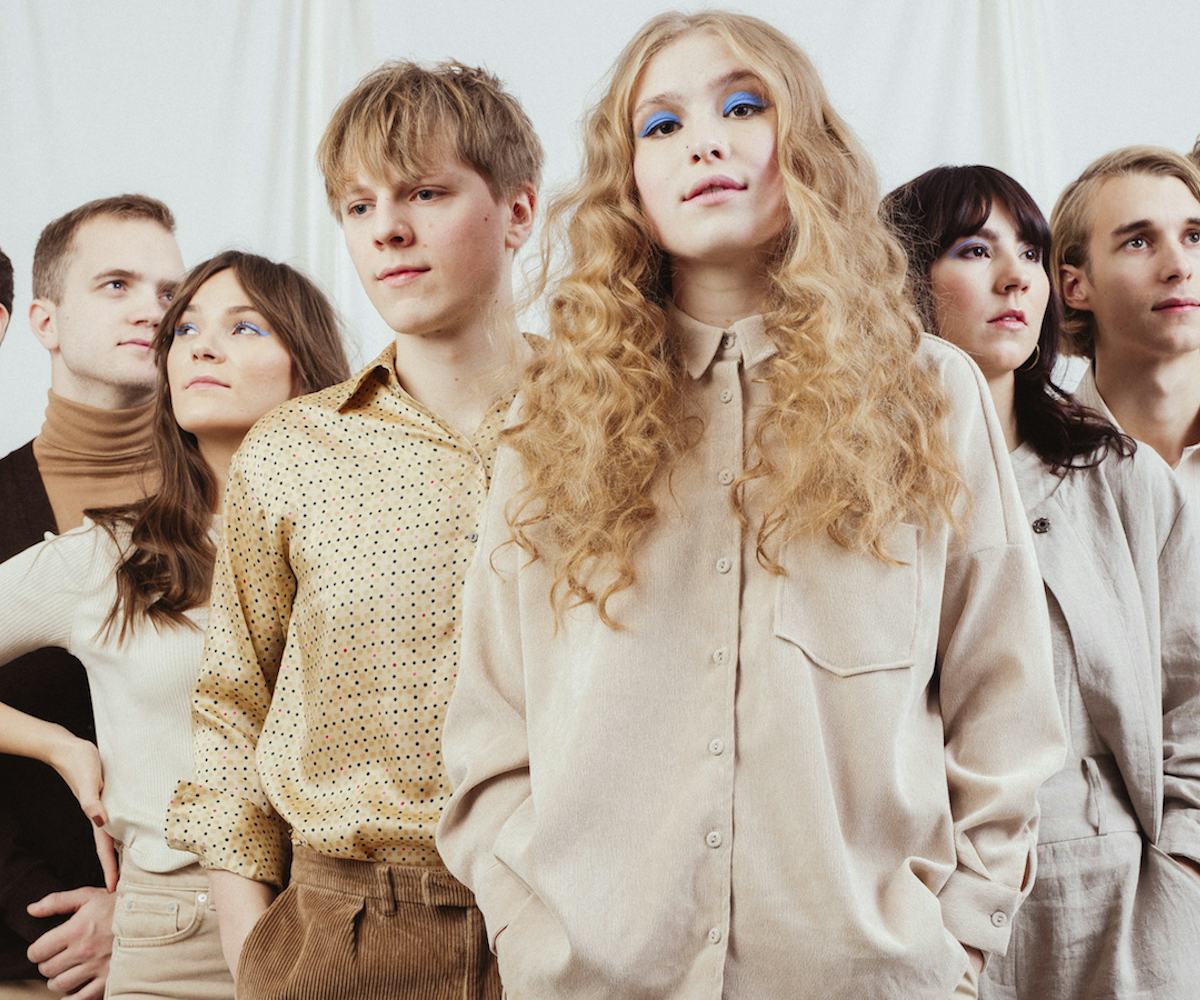 Watch Buzzy Funk-Pop Newcomer Fieh Grow Freely In "Flower" Music Video
Though "Flower" is only the second global release from Fieh, one listen to the song, and you'll understand the rapidly forming hype surrounding the group. Fieh frontwoman Sofie Tollefsbøl has slowly tapped school friends and artist peers to join what has now become an eight-piece force of brisk, summery pop. Elton John has already given his co-sign, playing the group's debut single on his Beats 1 show, so you know they've gotta be good. Today, Fieh premiere the accompanying visuals to new single "Flower," exclusively via NYLON.
For "Flower," Sofie paints a picture of a cheeky optimist, singing, "I can tell you are a flower/ I see can you dance/ I see you paint the sun in the snow." The video features three of the eight members of Fieh boogying down to the funk-infused song in a series of sun-drenched shots, creating what we probably all hope our summer highlights reel will end up looking like.
Watch the video for "Flower," below.
Want more stories like this? Sign up for our newsletter.