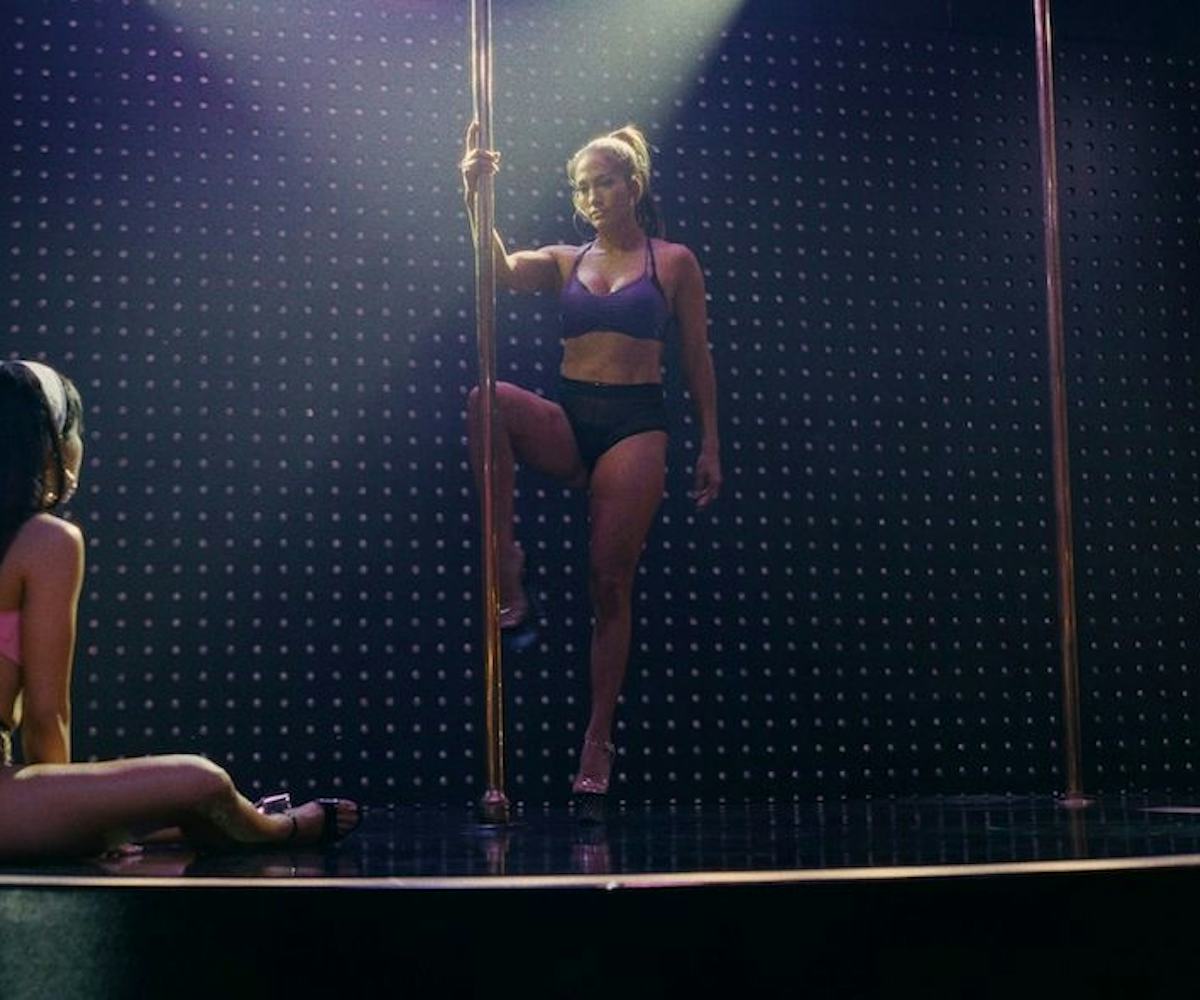 Annapurna/STX/Kobal/Shutterstock
Fiona Apple Finally Saw J.Lo's "Criminal" Striptease And Has Some Thoughts
The singer also spoke on racism at the Oscars
Last fall, Hustlers writer/director Lorene Scafaria told Variety that Fiona Apple planned to give all the money she received from granting the rights to her hit single "Criminal" to refugees, only to have the entertainment news website dub the word "refugees" to "the movie" when the clip found its way to the internet. In response, Apple hopped on the phone with Vulture's Rachel Handler to express her frustration with the mixup and clear up any confusion. Though Apple had yet to see the film at the time, the singer playfully noted, "Listen, I just want to say: I would give my song to Jennifer Lopez to dance to for free, any day, any time." Now, several months later, the singer has finally seen Hustlers, and when she hopped on the phone with Handler again to discuss her imminent new music and prospects for touring, Apple shared her thoughts about Lopez's Hustlers performance.
"By the way, Jennifer Lopez was amazing in Hustlers," she said spontaneously. "Constance Wu was amazing. And I fucking love that the whole thing was about their friendship. The ending being about, What does she think of me, does she still love me? And that Jennifer still had Constance's picture with her and it made her cry! It was so beautiful."
Naturally, she also enjoyed the scene with Lopez stripping to her song "Criminal," too. Apple described the dance as so "amazing," in fact, that she "totally forgot that my song was playing during it." But even with an entire scene dedicated to Lopez floating around a pole while Apple's biggest hit plays in the background, the singer still found another scene even more powerful. "You know what I loved? That scene where Ramona is teaching Destiny the moves and it's classical music in the background. I could've watched them pole-dance to classical music forever."
Of course, Apple isn't alone in her admiration of Jennifer Lopez's career-best performance. The future Super Bowl halftime performer recently nabbed a Los Angeles Film Critics Award and a Dorian Award for Best Supporting Actress, while also securing coveted nominations from the Golden Globes, the Screen Actors Guild, Critics' Choice, and Independent Spirit for Hustlers (one of very few 2019 independent films to gross over $100,000,000 domestically, for what it's worth). In fact, the only nomination she missed out on was from the Academy — widely considered to be the biggest snub of this year's Oscar nominations. Apple agrees on that front too, and never one to mince her words, the Grammy winner boldly called out the Academy for what she considers to be a racist agenda.
"Scott [Hechinger] had said in an article, 'If anybody thinks that there's no racism in the criminal justice system, just look in one courtroom in Brooklyn,'" the singer recalls. "And I thought, If anybody thinks that there's no racism in the Oscars, just look at one year of nominees. Look who gets the recognition and who's ignored again and again."
So there you have it, folks! Hustlers is Fiona Apple-approved and the Oscars are racist. Justice for Jennifer Lopez!