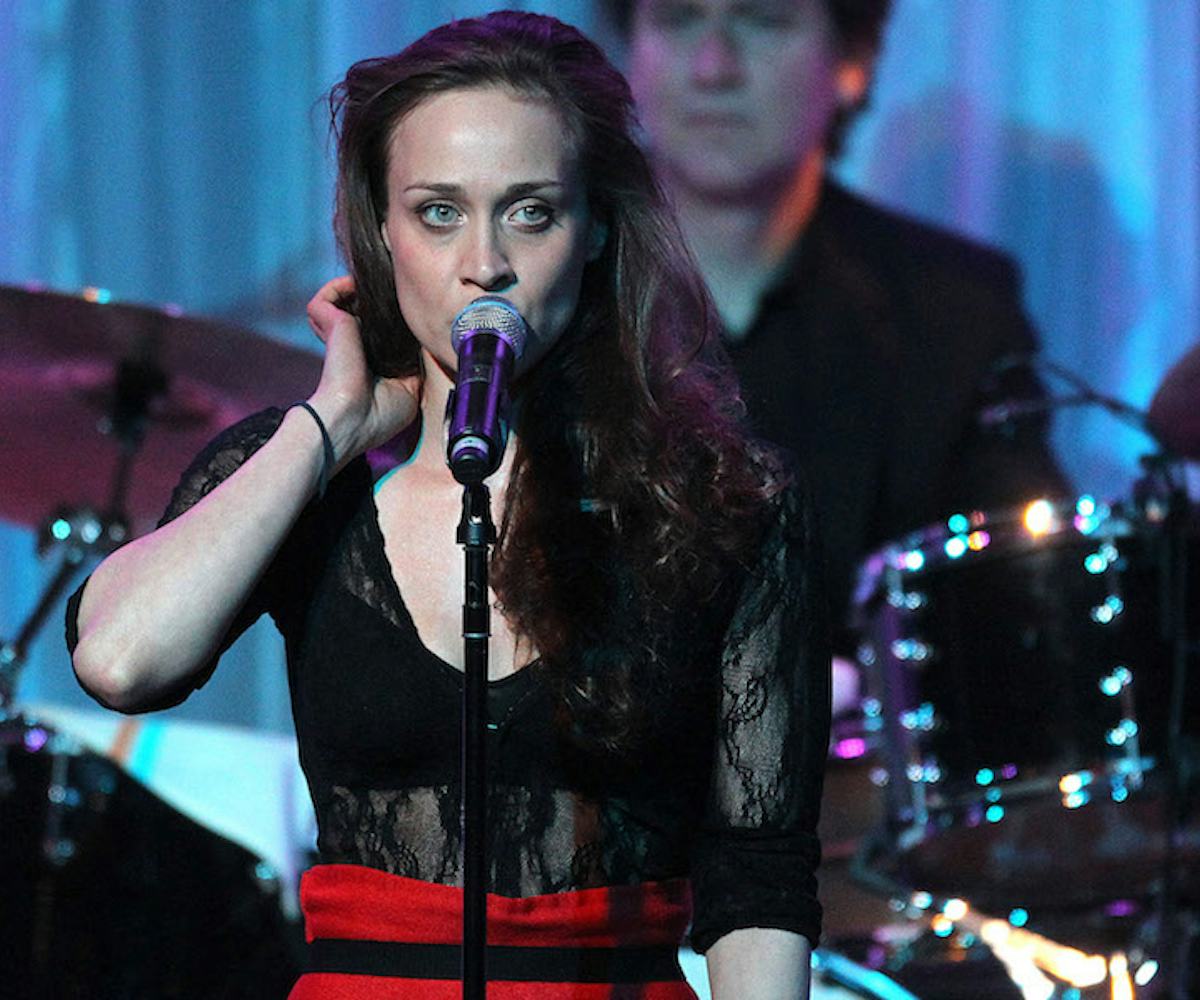 Photo by Frederick M. Brown/Getty Images
Fiona Apple's Dog Has The Inside Scoop On Her New Music
"Fiona is doing something VERY important. Listen."
Fiona Apple is laying down new tracks. Apple shared two teaser clips to a fan-run Tumblr account, along with quotes giving a little bit of insight into where she's at in the creative process. In the first, which has since been deleted from the Tumblr but reshared on the Instagram fan account, Apple lays next to her adoring pup for a brief chat about what's going on.
"Are we recording? Are we doing vocals?" Apple asks her pup as they lick her face, "I think we are." As her dog pulls off a great snaggletooth look, Apple adds, "Okay, we need to get back to work now.... You don't need to go to a studio." Her dog yawns at the thought of the studio, clearly over it. "You could just do stuff in your house, and then nobody can tell you what to do."
The second clip shows a video of Apple recording percussion beats, with a quote from her: "Make sure to say it's my sloppy percussion, because I know I'm sloppy…."
New tunes from Apple have been scarce over the past few years. This past fall, she released a duet with King Princess, a re-recording of her hit "I Know." Apple truly helped us all cope with the last presidential election cycle with a sub-genre of Trump diss tracks, including "Tiny Hands" and "Trump's Nuts Roasting On An Open Fire."
Personally, I'd love if what she was working on right now was an entire album's worth of political disses, to make it a little less painful every time Beto O'Rourke hopped up on a bar table in his shoes.