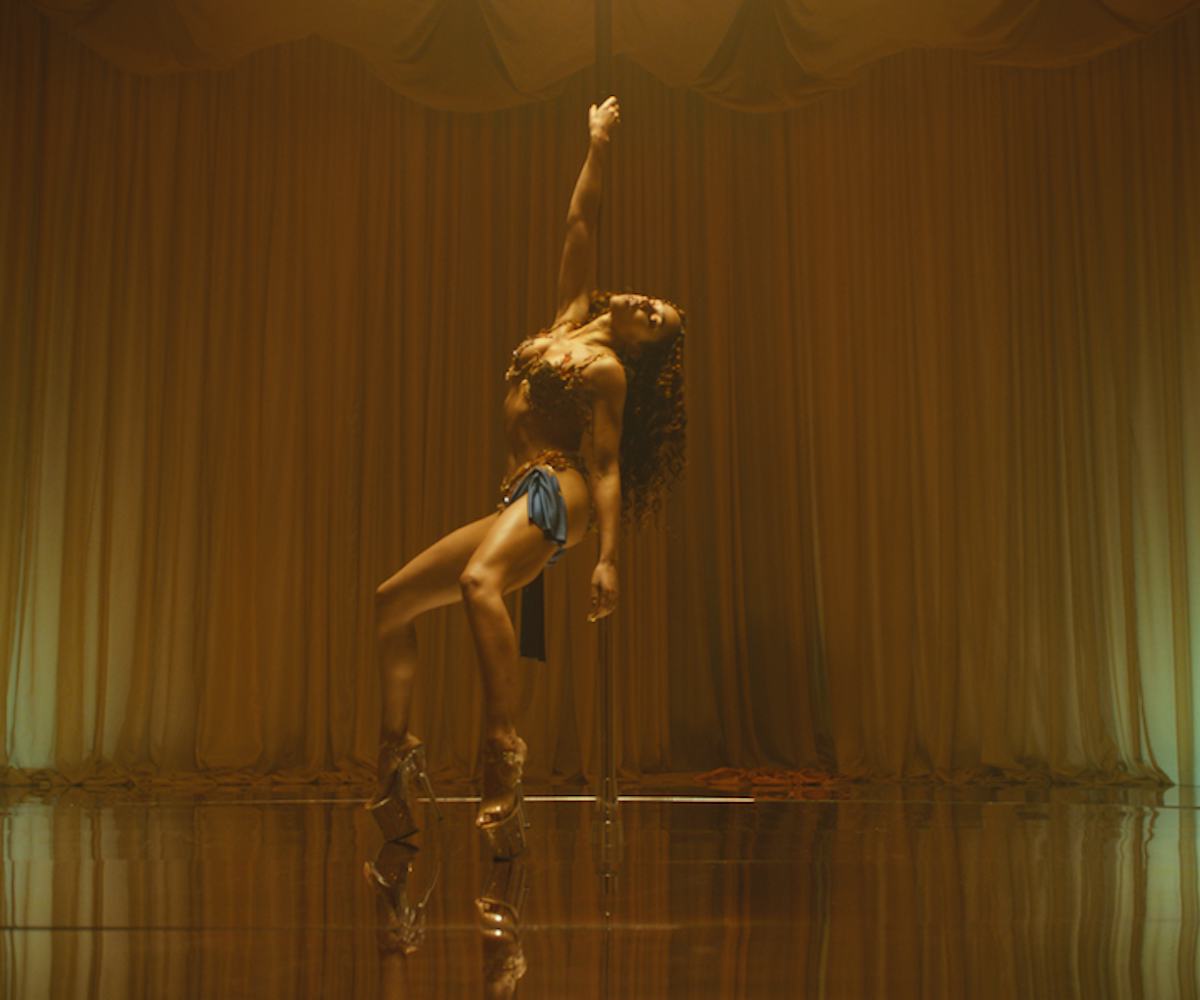 FKA twigs Makes Her Grand Return Spinning On A Pole In "Cellophane"
It's everything you've hoped for and more
FKA twigs is back with "Cellophane," her first new single in three years. Along with the track, she shared a gold-drenched visual in which she sings the melodramatic lyrics while swinging and spinning from a pole in chunky platform heels and a bedazzled lingerie set.
As the singer climbs up her pole, we're transported from the glimmering stage and into her sci-fi fantasy realm. A dragon-esque creature floats on in, and suddenly, FKA twigs is both plummeting into the abyss and spinning from the pole again, with the visual flashing back-and-forth. She lands in a pile of orange mud and is subsequently bathed in it by masked creatures before the video concludes.
"When I wrote cellophane over a year ago a visual narrative came to me immediately," the singer shared via a press release. "I knew I had to learn how to pole-dance to bring it to life, and so that's what I did. thank you @andrewthomashuang, for elevating my vision beyond words. you are a visionary. @kellyvon thank you for being with me every step of the way on my precious pole yellow brick road. working with you both on this is a dream come true."
Watch the video for "Cellophane," below, and catch FKA twigs at one of her live shows.