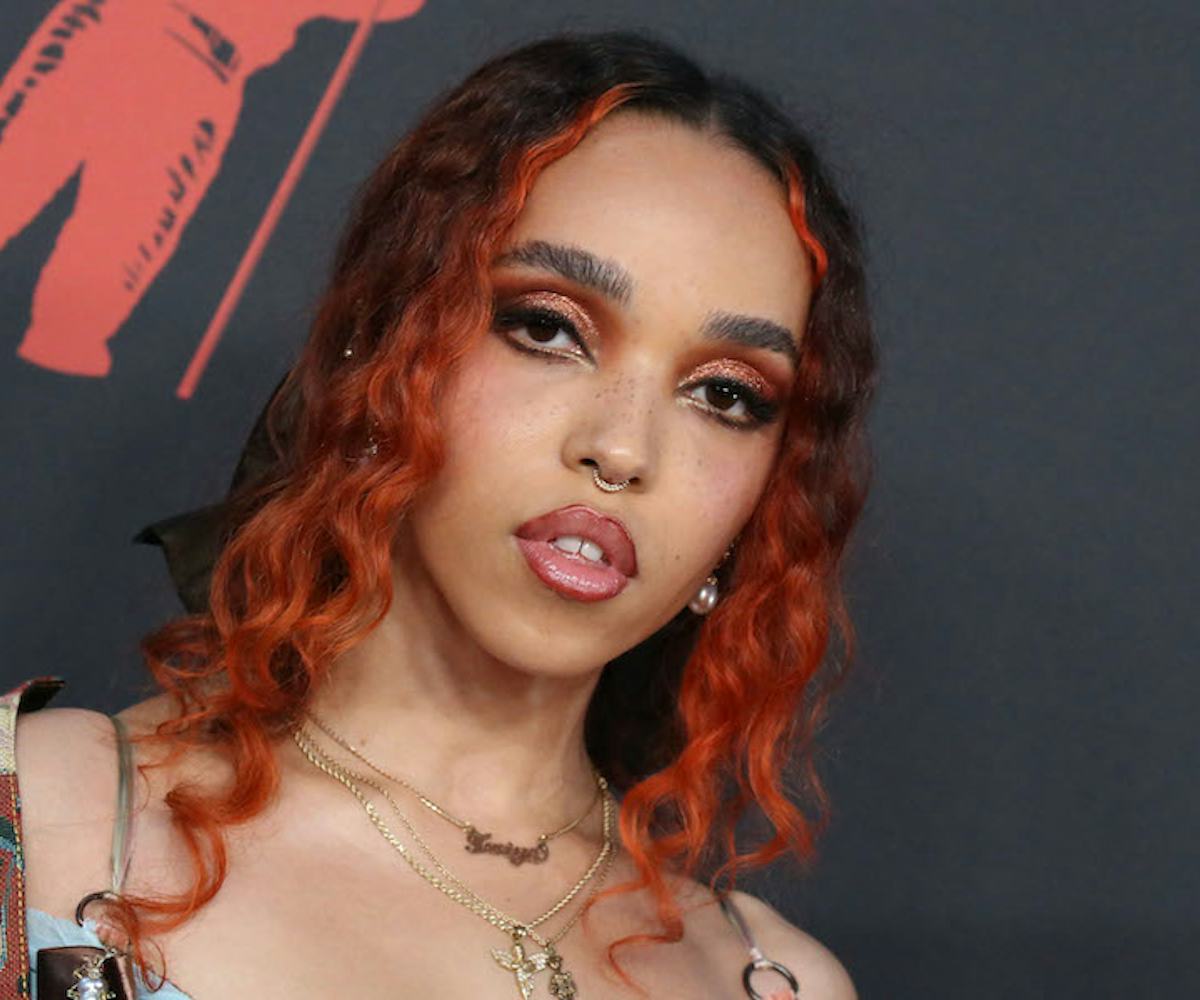 Photo by Matt Baron/Shutterstock
FKA Twigs' Surgical Stitches Opened While Dancing In *That* Spike Jonze Ad
FKA Twigs sat down for her first interview in nearly three years with i-D, and, in it, revealed that her performance for that Spike Jonze-directed Apple commercial wasn't as seamless as it may have seemed. Turns out, the singer was recovering from surgery when she got the call from the filmmaker and, rather than resting for the recommended six weeks before moving ("let alone dancing," as Twigs says), was on her feet and starring in the ad.
"I had tumors in my uterus, so I had an operation to have those removed," she told i-D. "Then, four weeks after my operation, I get a call from Spike Jonze." She agreed, thinking that it would be a month or so down the line, but Jonze's team flew her out to L.A. the next week. "I looked like death... I looked disgusting. I wasn't supposed to be moving," she says. "And Spike's like, 'Okay, so we're gonna play the song and I need you to dance around your living room to it'. I was fully going for it and literally feeling like my uterus was gonna fall out. I didn't tell them about the surgery or that I had all these stitches in my bellybutton. It was grim. It was grim as fuck."
She continues to describe just how bad it got: "When I was on set with Spike, the stitches in my bellybutton were splitting open. I told him: 'Just so you know, if I start bleeding through this white shirt…'. I basically couldn't lift my arms up, because all your organs stick together and you can't stretch your stomach." Luckily, she was involved in the choreography and created moves to be "very forward and with a contracted stomach" to help with her condition.
Read the full interview and find out about her forthcoming album Magdalene here.