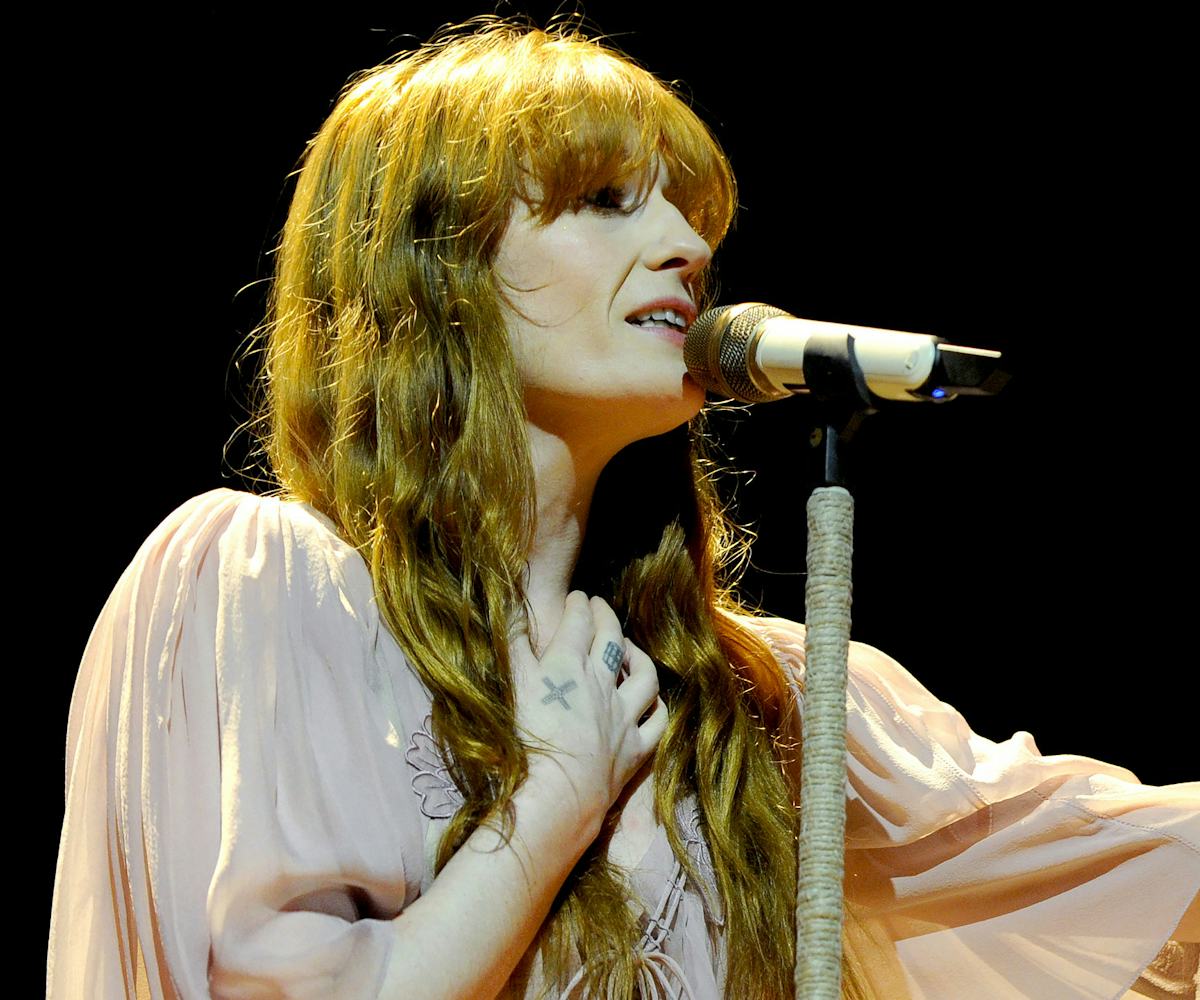 Photo by Shirlaine Forrest/Getty Images
Florence Welch Lyrics Just Got The Gucci Treatment
Florence Welch's book of lyrics and poetry just got Gucci-fied. Useless Magic, which was released in July of this year, can now be found with a limited-edition cover designed by Gucci. The book was previously nominated for a Good Reads award for Best Poetry.
The book's original cover features a simple burgundy background with an illustrated heart at the center. Gucci has now replaced this with a floral wallpaper-inspired print and gold foil image.
According to a tweet from Welch, the limited-edition copy is available for purchase at three Gucci stores in New York City, Florence, and London, as well as online in the Florence + The Machine merch store. The Gucci edition retails for $64, which should be noted is nearly triple the price of the original.
Earlier this year, just a few days prior to the release of the original book, Florence + The Machine released their fourth studio album, High As Hope, and I still have not emotionally recovered. It was Welch's first release as a writer, but she's long solidified her presence as a book lover, running a book club for fans via Instagram.