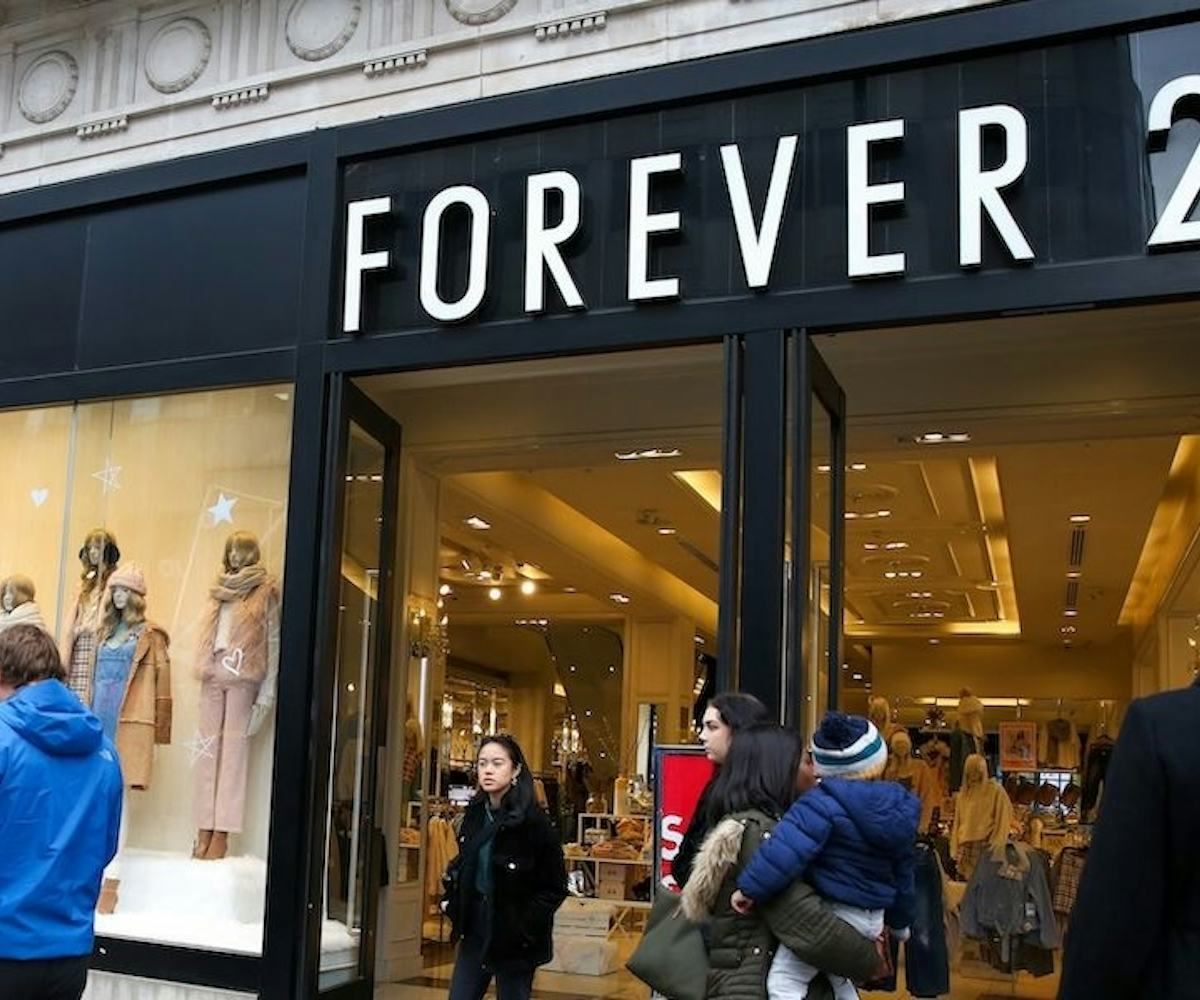 Photo by Dinendra Haria/Shutterstock
Forever 21 Apologizes After Diet Bars Were Found In Plus-Size Orders
Forever 21 is under fire as customers have reported receiving Atkins bars alongside their purchases from the store's plus-sized collections. The brand has since responded, saying that the samples were placed within all orders sent out in a specific timeframe, and apologized.
Though the specific bar mailed is not marketed as a weight-loss product, Atkins is commonly associated with dieting, which explains why customers are upset. Nearly all complaints circling on Twitter are from customers who shopped Forever 21's plus collection. "I went from a size 24 to 28, still a plus size girl, so I ordered jeans from Forever 21. Opened the package, when I looked inside I see this Atkins bar," one shopper wrote in a post. "What are you trying to tell me Forever 21, I'm FAT, LOSE WEIGHT? Do you give these to NON-PLUS SIZE WOMEN as well?"
Other users had similar questions:
"I don't take kindly to people telling me how to live my life," another customer wrote, pointing out that the company neglected to include her invoice when slipping the bar into the package.
In a statement to BuzzFeed News, the company stated, "From time to time, Forever 21 surprises our customers with free test products from third parties in their e-commerce orders. The freebie items in question were included in all online orders, across all sizes and categories, for a limited time and have since been removed." It added, "This was an oversight on our part and we sincerely apologize for any offense this may have caused to our customers, as this was not our intention in any way."
A few customers who did not order from the plus-size collection confirmed that they received a bar. Regardless, no one deserves to have diet culture forced upon them.
"We don't have to diet to be worthy of living a full and happy life," one person wrote on Twitter before telling the brand to "kindly fuck off."