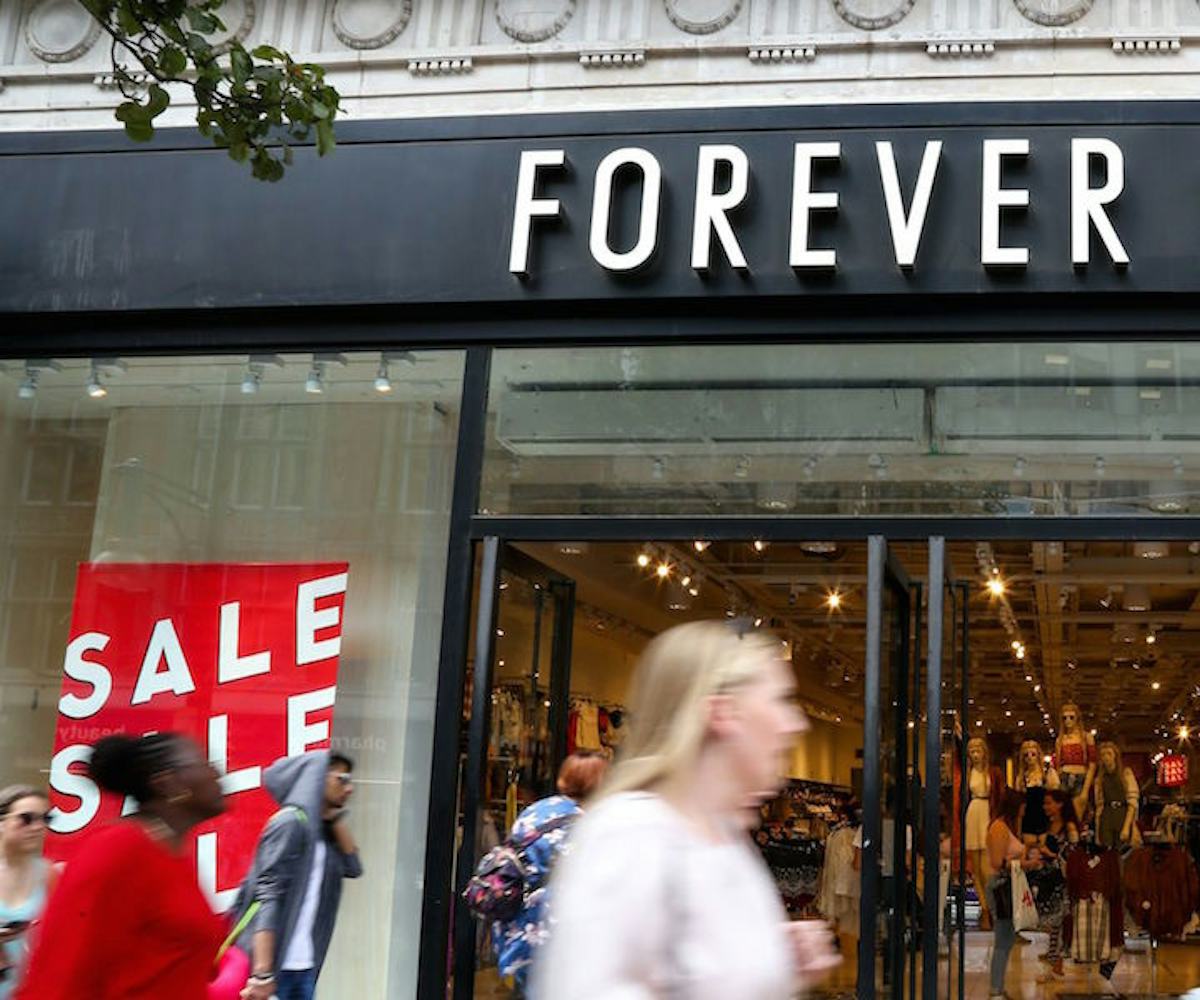 Photo by Dinendra Haria/Shutterstock
Forever 21 Has Filed For Bankruptcy
It shared an open letter with its customers to announce the financial move
UPDATE 9/30/19 10:02am: Forever 21 has officially filed for bankruptcy. In a letter to customers posted to the retailer's site, the brand clarifies that the Chapter 11 filing does not mean it will be going out of business. It states, "Essentially this allows Forever 21 to continue to operate its stores as usual, while the company takes positive steps to reorganize the business so we can return to profitability and refocus on delivering incredible styles and fashion you love for many years to come."
***********************************************************************************
There's a chance that Forever 21 could be filing for bankruptcy very soon. According to a new report by Bloomberg, the retail giant has been making moves to prepare for such a filing, but nothing official has been announced as of yet. If Forever 21 files for bankruptcy, it wouldn't necessarily mean the end of the brand, but big changes could be headed to malls across the United States—including that your local mall could look even more like a ghost town than it already does.
Per Bloomberg, the company is the sixth-largest tenant of Simon Property Group Inc., one of the country's biggest mall owners, and F21 remains as one of the largest mall tenants overall. Bloomberg's sources share that F21 filing for bankruptcy "would help the company shed unprofitable stores and recapitalize the business," so the store wouldn't disappear everywhere, but a great majority of its physical footprint would be gone.
The company had previously tried to avoid filing for bankruptcy by seeking debt restructuring and new financing sources, but "negotiations with possible lenders have so far been stalled," per Bloomberg, so turning focus to bankruptcy is the natural next step.
Earlier this month another retail giant—Barneys, albeit one that has a different demographic and far fewer stores—filed for bankruptcy, seemingly demonstrating that the industry is in quite a state of flux.