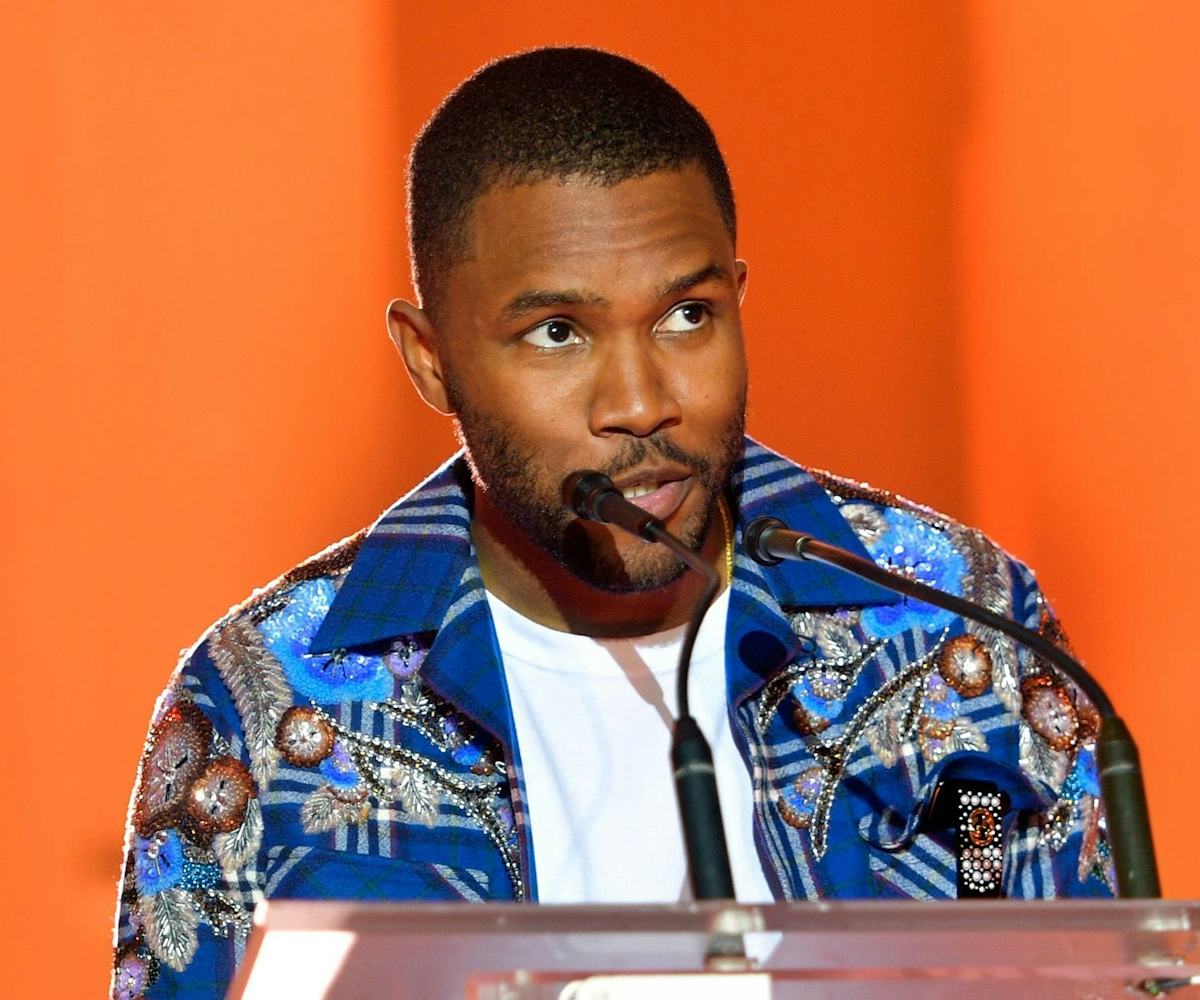 Photo by Matt Winkelmeyer/Getty Images for Spotify
Frank Ocean Hints SZA, Kendrick Lamar, And André 3000 Collabs Are On The Way
Frank Ocean just hinted that he may be dropping new music as early as next month, which could include collaborations with SZA, Kendrick Lamar, and André 3000. I've never needed anything more than I've needed confirmation that this is true.
Ocean hinted at the new music and potential collabs on his Tumblr page with two cryptic posts. One reads "MARCH 1ST," which might be the release date. The rest of the post reads "..SOLANA + KL + ANDRE HERE FOR THE BEANS." Many are connecting the names and initials with SZA (whose name is Solána), Lamar, and André 3000. Based on the snippet of Ocean's cover of SZA's "The Weekend," their collab, in particular, is going to be flawless.
A second post, which hints at the year of the release, reads "? (2019) ? (2019) ? (2020)." While this post is particularly cryptic, suggesting that the music will be dropped either this year or next, we're choosing to believe that it will be here as early as next month.