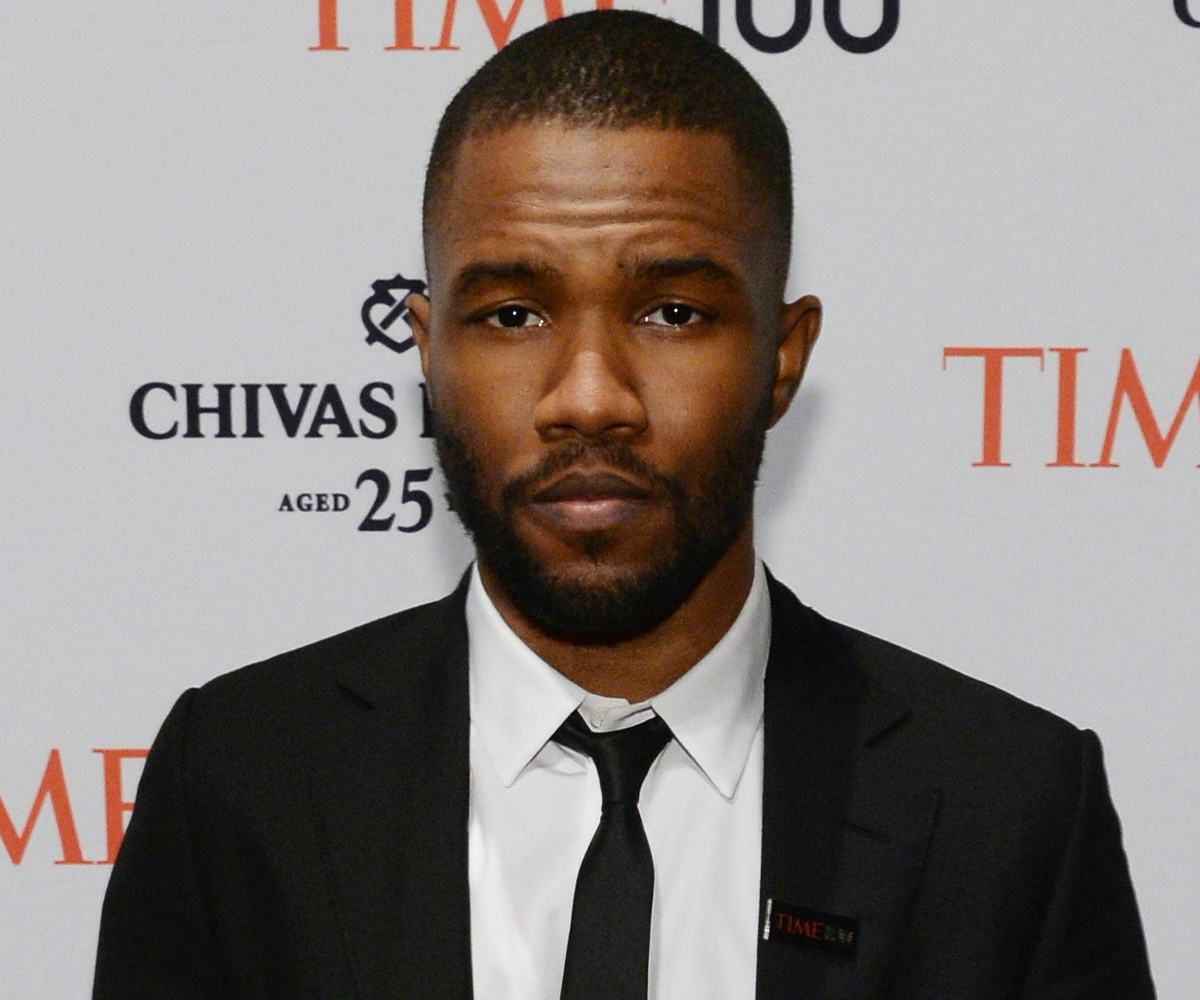 Photo by Larry Busacca/Getty Images
Frank Ocean Reveals His Skin-Care Routine
And advice he won't take from his mom
Frank Ocean has finally revealed the secret behind his incredible skin, and it's super-simple. In a new interview with GQ, the singer dished on all the advice from his mom that he doesn't follow and described his nighttime skin-care routine.
You know how your favorite fall and winter knit beanies make your forehead itch? Ocean's mom offered him a solution. "My mom told me years ago that you gotta get somebody to stitch the silk inside the lining of the cap so it doesn't irritate your skin, 'cause your skin is sensitive." He added, "I didn't listen to my mom, but I really do believe in a night cream. I feel like men just go to sleep. They may wash their face or they don't even bother—they go to sleep with the day face on. You really need to do a gentle wash and put a night moisturizer on."
Ocean doles out some good advice to his interviewer as well, pointing out that retinol makes your skin sun-sensitive, so it should always be in your night cream rather than your daytime moisturizer. But, even though he's seemingly perfected his routine, there's still one person he wishes would drop some tips: Pharrell Williams. "It's been all these years, and Pharrell still hasn't given us the keys yet. He just says 'exfoliate,' but it's not just 'exfoliate': We need more keys." Facts.
Back in November, Ocean tried to make his impact on the midterm elections by offering free merchandise to fans who voted in key states and, shortly after, made his Instagram public. He comments on politics, social media, and more in the GQ interview, which you can read in full here.