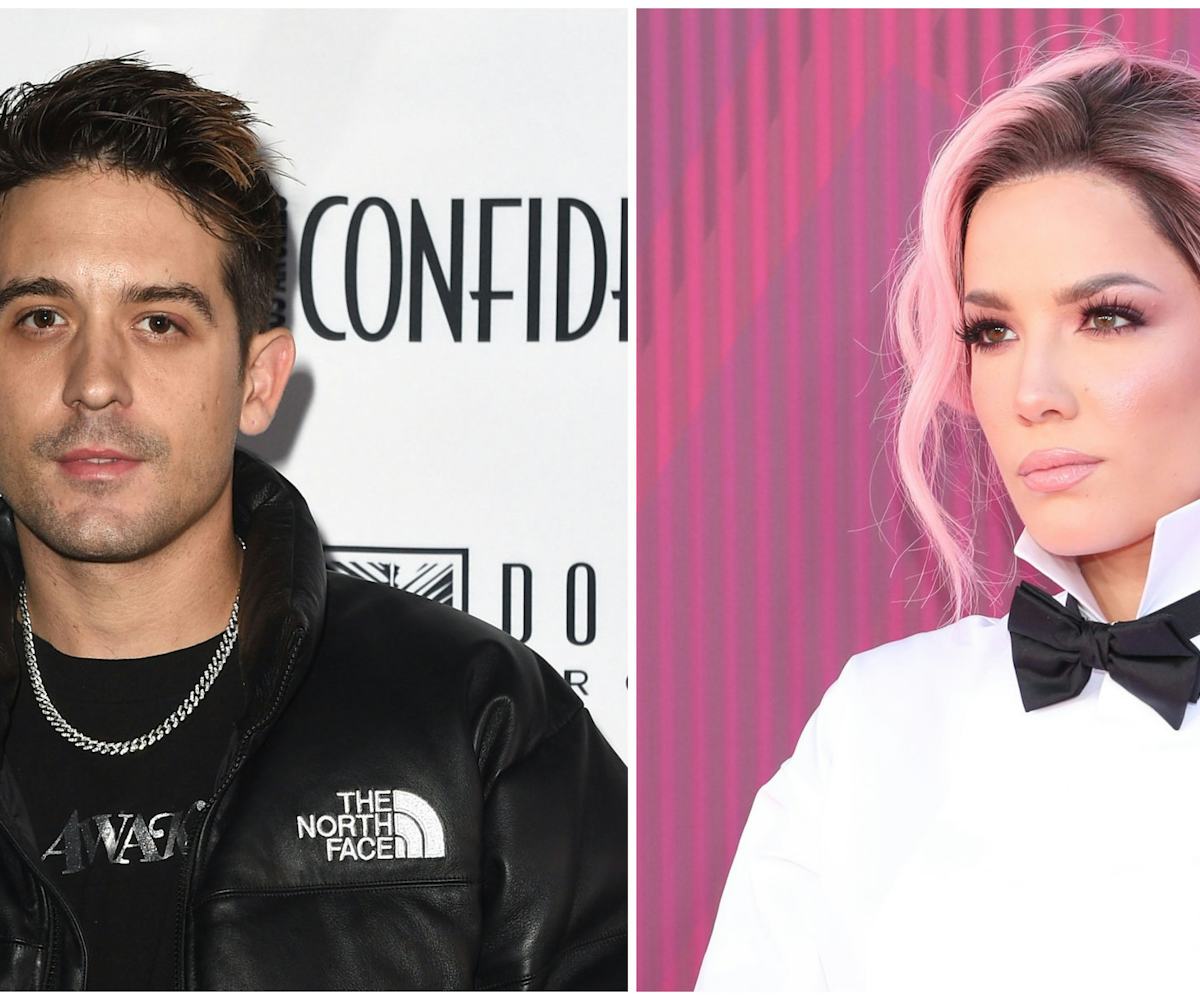 Photos by Joshua Blanchard/Getty Images for Los Angeles Confidential Magazine, Rich Polk/Getty Images for iHeartMedia
G-Eazy Sounds Like The Worst Type Of Ex-Boyfriend
Halsey doesn't deserve this
Turns out, G-Eazy is the worst type of ex-boyfriend. He was spotted booing to a Halsey song while out drinking with his friends and new girlfriend, which is not only unnecessary but downright petty.
According to Page Six, the rapper was at the Playboy Club in New York with a group of people earlier this week, when the DJ started bumping Halsey's song "Bad At Love." He then seemed to think it would be best to loudly boo while the song was playing, according to a "spy" who witnessed it.
Apparently, after a while, G-Eazy started dancing with his new girlfriend, Victoria's Secret model Yasmin Wijnaldum, and kissing—just in case anyone had missed his earlier display and was wondering who he was linked to now. Obviously, there's nothing wrong about kissing your partner in public, but doing so right after making a scene about your famous ex-girlfriend's song being played just seems like bad timing.
Of course, it's probably difficult to reconcile your feelings toward an ex when they are famous—Pete Davidson would know all about that—but booing them in public is low. But, considering there were rumors that he cheated, which Halsey seemingly confirmed during her SNL performance of "Without Me," I didn't expect much of him anyway.