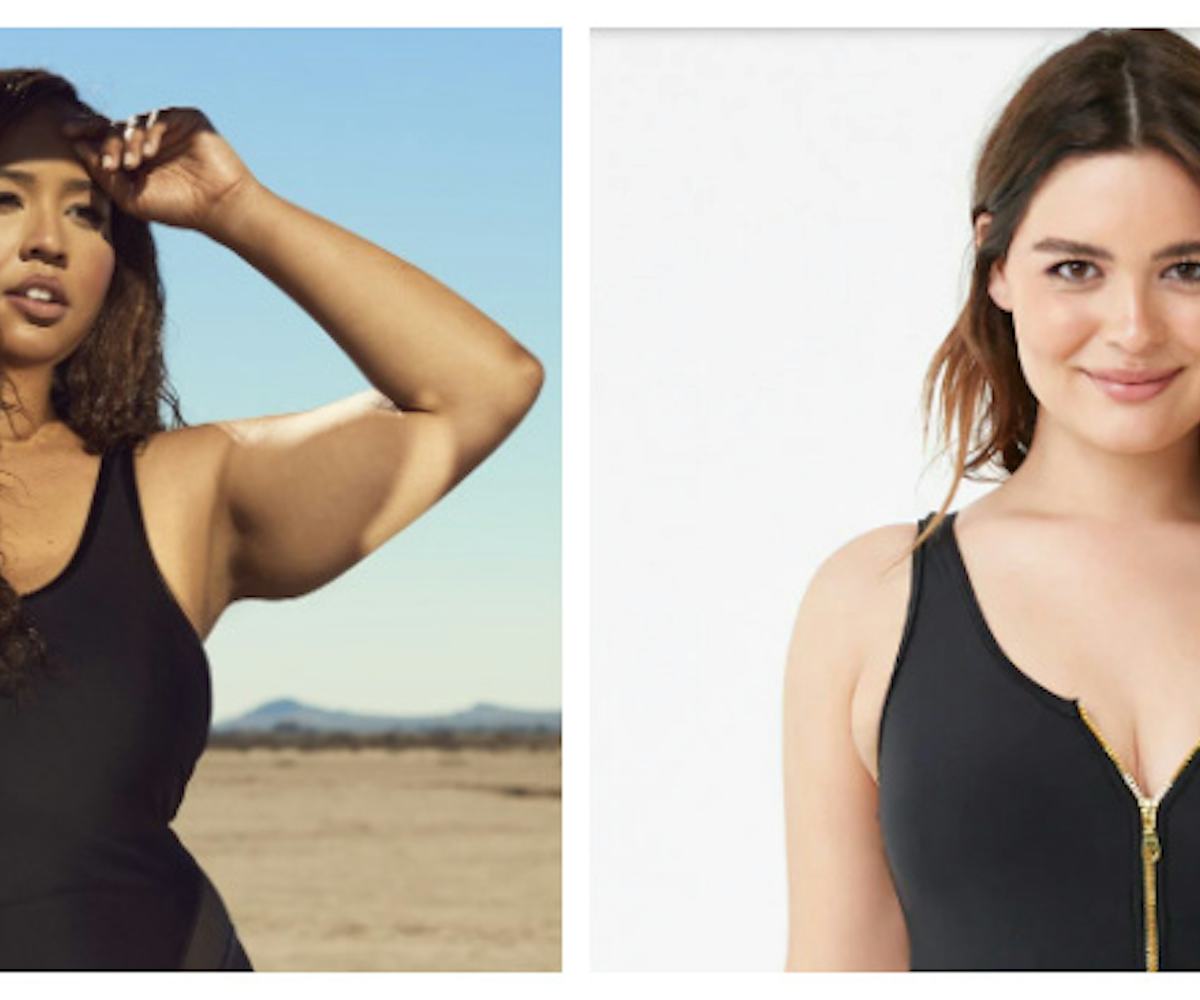 Screenshots via @GabiFresh Twitter, Forever 21
GabiFresh Accuses Brands Of Ripping Off Her Swimsuit Designs
One is even using her photos to sell its product
In a series of tweets, influencer and designer Gabi Gregg (aka GabiFresh) accused brands Forever 21 and ModCurvy of ripping off her swimsuit designs, which she releases with brand Swimsuits For All.
Gregg posted a side-by-side image of herself in a swimsuit that she designed next to a suit currently on sale on Forever 21's website. "Wish these companies would pay me since they're copying my shit," she wrote. Looking at the two photos, they do look pretty much identical.
In case you weren't convinced, in her replies, Gregg pointed out that Forever 21 knocked off the suit in both colorways that Gregg's original came in. "Lmao in case u somehow thought it was a coincidence I just sow they did it in the same second colorway too," she wrote in a second tweet. "Like. No shame."
Gregg then stated that ModCurvy has also ripped off her designs, only this time, it appears, the brand didn't even hide it. As seen in the screenshot of an Instagram ad that Gregg appears to have been served, and upon looking at ModCurvy's listing of the suit, it is obvious that the brand is using the exact same photos that are on Swimsuits For All's website, which include a photo of Gregg herself.
"This brand is the worst tbh," Gregg wrote, also calling out fast fashion e-retailer Shein. "They use my actual pics."
NYLON has reached out to Gregg for further comment and has not received a response as of publish time. You can support Gregg's designs over at Swimsuits For All.