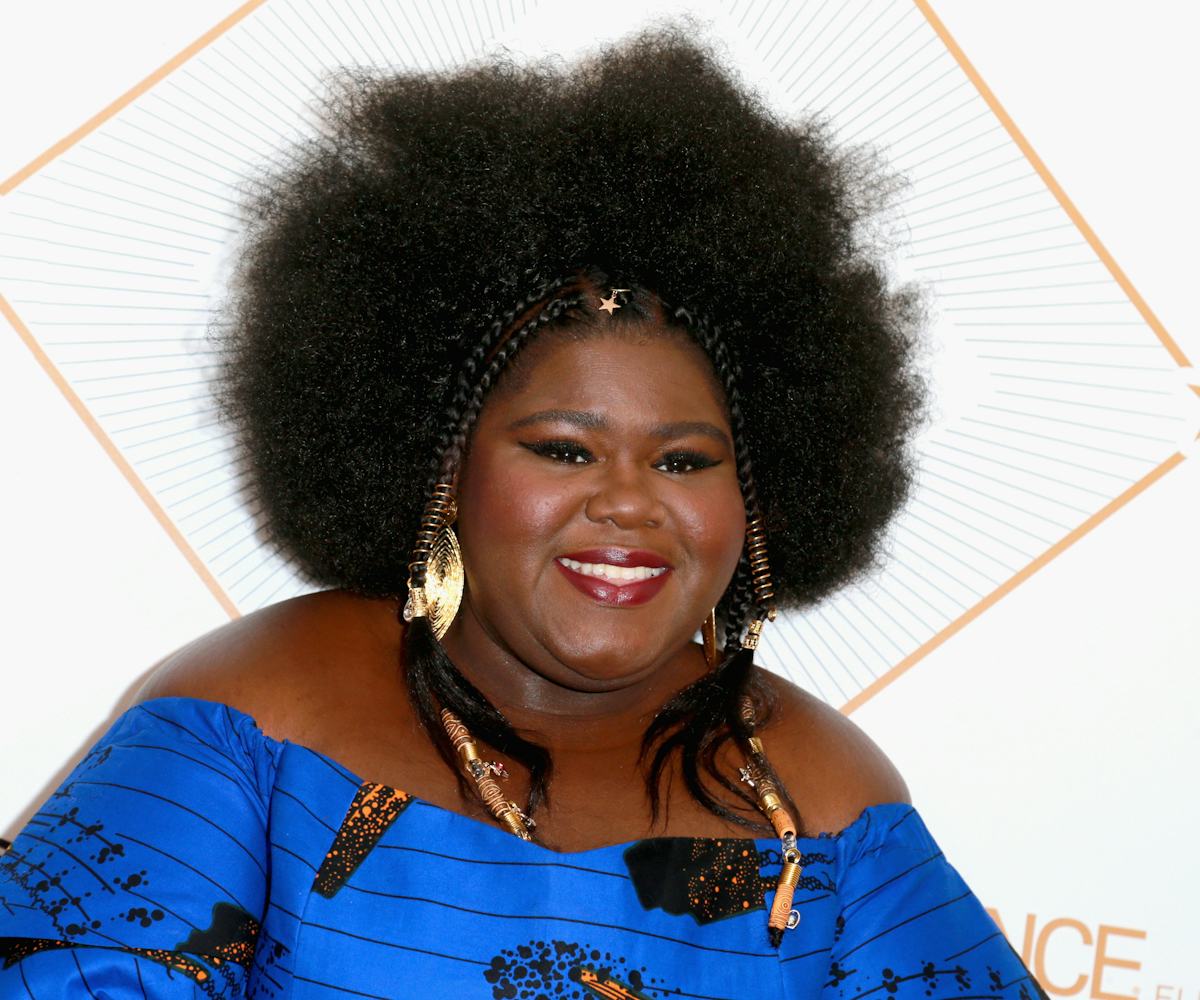 Photo by Leon Bennett / Stringer / Getty Images.
Gabourey Sidibe Is Headed To A Brothel In Her New Movie
And she's not taking any shit
In case you were wondering what Gabourey Sidibe has been doing when she isn't shooting Empire, she's been driving people to brothels. At least that's what her character, Sam, is doing in the upcoming film Come As You Are.
Sam is a nurse driving three disabled men (played by Ravi Patel, Hayden Szeto, and Grant Rosenmeyer) to a brothel in Montreal that caters to clients with special needs. The men's parents have no clue what they're up to and, from the looks of the trailer, neither does Sam initially. While she is going a good deed, Sam takes no shit. When one of the men condescendingly calls her "sweetheart," she threatens to "bust [him] in his fucking face" if he does it again.
Deadline has just dropped an exclusive clip from the movie
and is reporting that the road trip comedy is set to make its world premiere at SXSW's film festival on Friday.
Come As You Are
also stars Janeane Garofalo, who does not appear in the initial trailer, and is based on a Belgian film called
Hasta La Vista
. This is Sidibe's seventh's movie role since her amazing debut in 2009's
Precious
, and she continues to prove that she has the range to play just about any role.