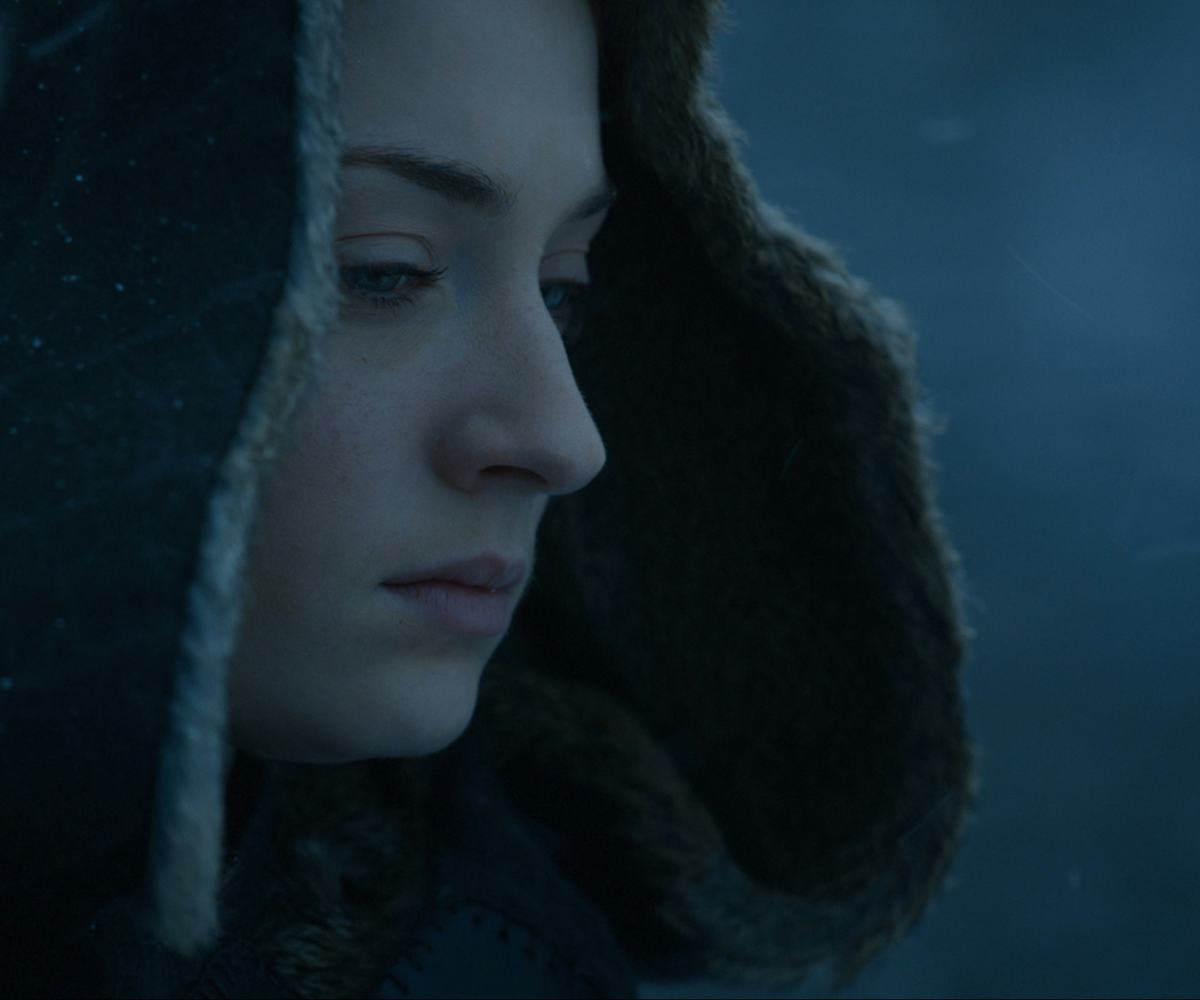 Photo courtesy of Game of Thrones.
Winterfell Is A Sad Lost & Found In New 'Game Of Thrones' Trailer
What do all these abandoned objects mean?!
You know that feeling when you finally stumble into bed after a night of partying, defeated—and then you find out your wallet or phone is missing? I'm guessing that what some of our favorite Game of Thrones characters experienced after the upcoming Battle of Winterfell—if they survived at all. And, based on the new trailer for the upcoming eighth season that dropped today, it's hard to know that many did. Things continue to look bleak for just about every character we've ever loved on the show.
In the latest clip, the camera pans over a deserted, snow-covered Winterfell, so we can see everything from the stables to the courtyard. The only movement comes from falling flakes of snow and frost being blown about by the wind. While there are no bodies (or body parts) left behind, there are some essential items strewn about that leave us to believe that their owners may not have fared so well. On Twitter, this fan account identified them all.
This means that Arya Stark and Jon Snow are both missing their beloved swords, leaving them defenseless. This is particularly bad news as Jon's sword, Longclaw, is made of Valyrian steel, the only material besides dragon-glass that can kill White Walkers. Jamie Lannister is one again without a right hand, literally. The golden prosthetic that he used after his own hand was chopped off lies abandoned on the ground. And neither Tyrion Lannister nor Daenerys can accessorize with the former's Hand of the Queen pin and the latter's dragon chain, because they're left behind too. If poor Bran Stark made it out alive, he's definitely on someone's back since he's still paralyzed and his wheelchair is toppled over, partially covered in snow.
Winterfell is no longer a castle. It is a giant lost and found area, and I feel bad for the owners of its bounty. My only comfort is that Cersei is probably fine; still tucked away at King's Landing having a glass of red wine, and looking fine. Check out the latest trailer below.