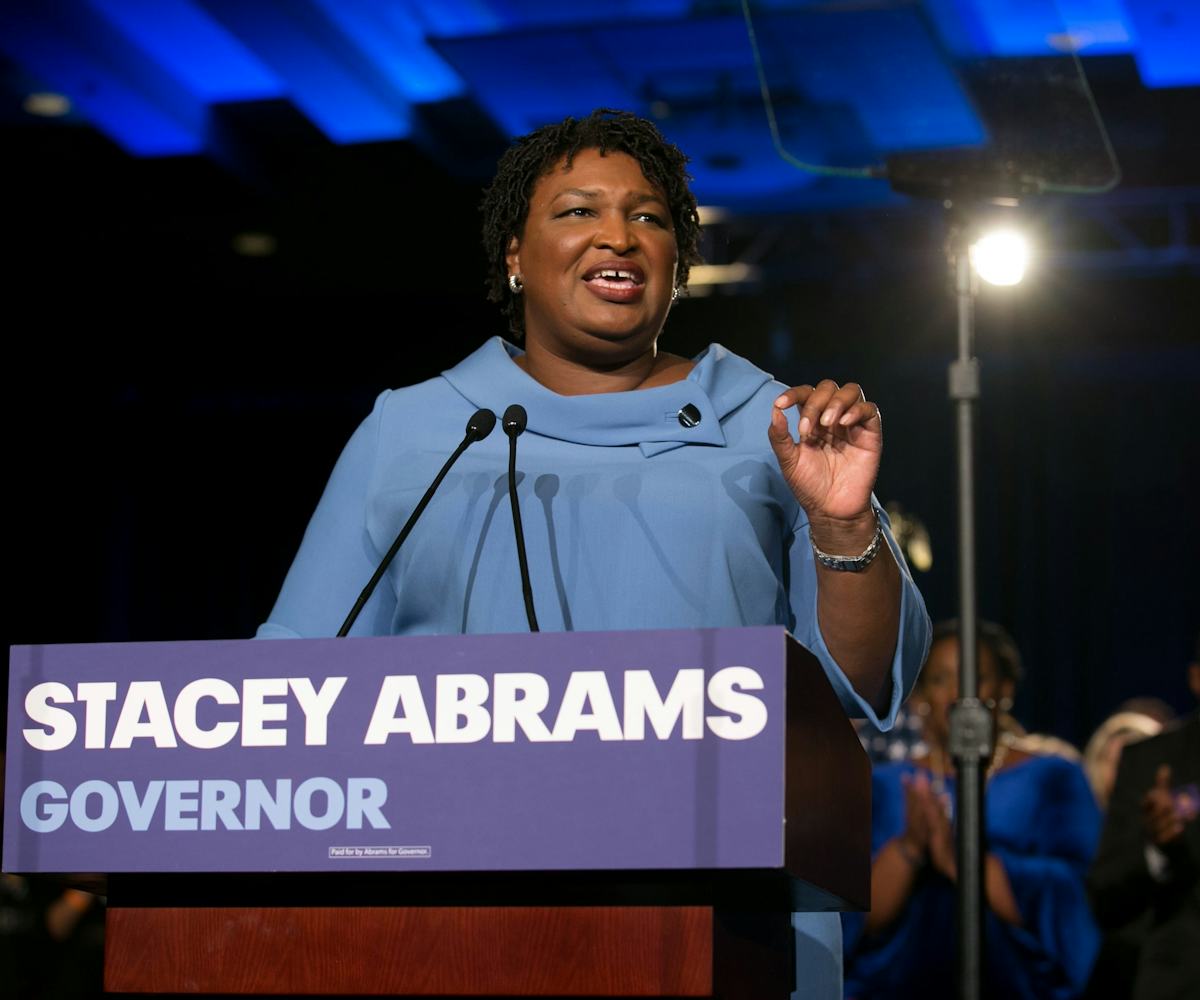 Photo by Jessica McGowan/Getty Images
House Democrats Investigating Georgia Election That Stacey Abrams Lost
For potential voter suppression
House Democrats are investigating possible voter suppression in the midterm election in which Democrat Stacey Abrams lost to Republican Brian Kemp. The House Oversight Committee is looking into the suppression allegations, as well as claims that Kemp's former position as secretary of state was a conflict of interest.
House Oversight Committee chair Elijah Cummings and the chair of the Subcommittee on Civil Rights and Civil Liberties, representative Jamie Raskin—both Democrats—announced in two letters that they would be looking into allegations of suppression of "voter registration, voter access, and other matters affecting the ability of people in Georgia to exercise their right to vote."
Specifically, they have requested materials "related to closing, moving, or consolidating polling sites" as well as information about voting machines and all communications related to the registrations that were put on hold because the potential voters did not match an "exact match" policy which "compares voter registration information to state and federal documents" such as driver's licenses. It was revealed that some 53,000 voter registrations were being held by Kemp's office for failing the "exact match" policy, with 70 percent of them belonging to Black voters, and many found that they had an issue voting even after they presented identification.
In the final weeks leading up to the Georgia midterm election, various claims of voter suppression were called out, and Kemp was criticized for potentially working to stifle the votes of nonwhite voters in order to keep Abrams from winning the election. Further, he was also largely criticized for refusing to step down from his position as Georgia's secretary of state while he ran for governor, which many (including former President Jimmy Carter) saw as a conflict of interest. All documents related to "ethical or legal obligations or possible conflicts of interest" are also being requested.
Cummings and Raskin are requiring that the relevant materials be handed over by March 20.