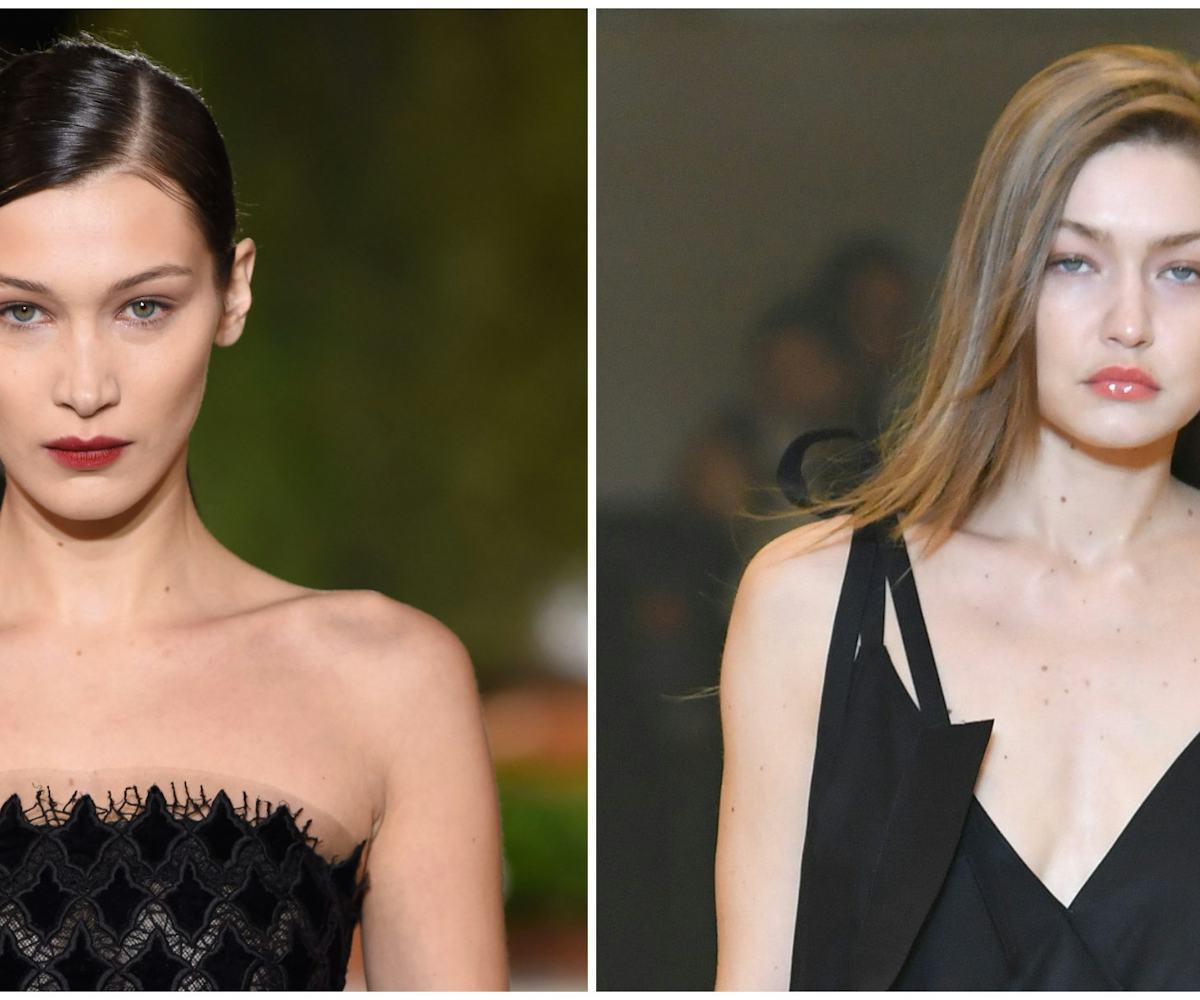 Photos by Slaven Vlasic/Getty Images for TRESemme, Pascal Le Segretain/Getty Images
Do People Really Think Bella And Gigi Hadid Don't Read?
On Tuesday, the New York Post published an article with two separate pictures of the Hadid sisters, Gigi and Bella, carrying around books. The publication titled the story: "Bella and Gigi Hadid make books the hot new accessory of 2019," which is a weird headline in and of itself, but the actual story also makes it sound like people might not know that the sisters are smart enough to actually read the books that they're toting. What an interesting take.
After writing that the sisters are, in fact, "more than just pretty faces," the article exaggerates the fact that the two have been spotted by paparazzi in recent weeks carrying books—Gigi has been reading Albert Camus' The Stranger, while Bella has been getting into Stephen King's The Outsider. "Books!" the article exclaims. "You know, those antiquated, analog vessels of information usually associated with smart people, like Emma Watson."
The article goes on to imply that the sisters are carrying the books around just to match their outfits, instead of understanding that they're probably in the process of reading them. "Like true supermodels, the gals know how to coordinate their outfits to their new brainy accessories," the article reads, pointing out that Bella has paired her red copy of The Outsider with a gray suit and a cherry print Louis Vuitton bag. It's easy to see that she's likely not using the book as a prop if she's been carrying it around for weeks.
While I probably wouldn't trust the Hadids to perform open heart surgery on me, I also don't think that they're dumb. Seeing as the two have built their own modeling empires, and both attended college for a time before leaving to pursue their careers full time (Gigi went to The New School while Bella attended Parsons), I do think that they can get through a Camus or King novel. And it's pretty insulting to think otherwise. The article even notes that The Stranger is usually read in high school literature classes, and both of the sisters have gone much further than that in terms of attaining an education.
Just because the sisters are pretty, doesn't mean that they're vapid.