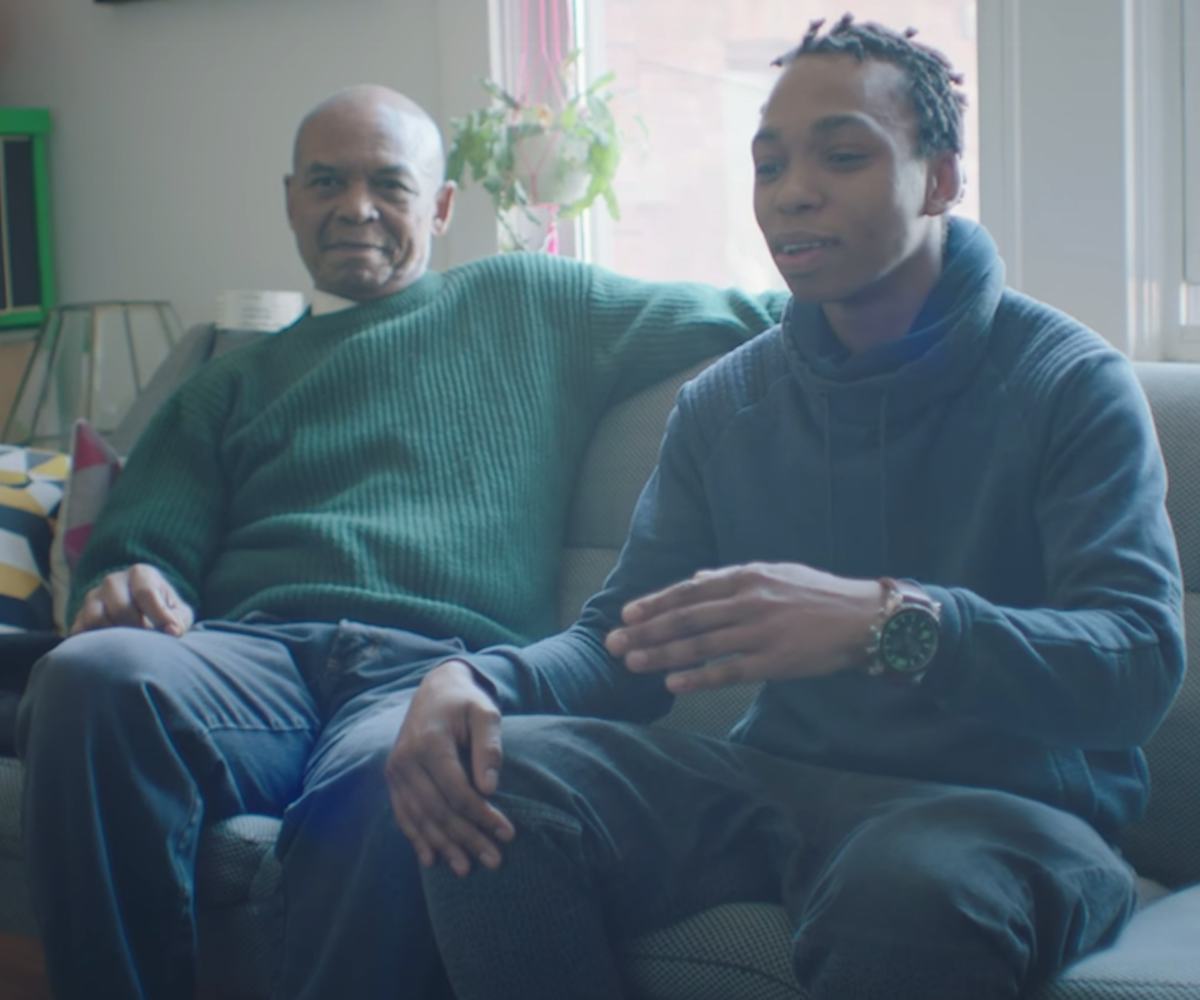 Gillette's New Ad Shows A Dad Teaching His Trans Son How To Shave
Gillette is celebrating Pride with a new ad, which features a father helping his trans son shave for the first time. In a post shared to Facebook, titled "First Shave, the story of Samson," Gillette introduces customers to a young man from Toronto and his supportive father.
"Growing up I was always trying to figure out what kind of man I wanted to become, and I'm still trying to figure out what kind of man I want to become," Samson shares at the beginning of the ad. "I always knew I was different. I didn't know that there was a term for the type of person that I was. I went into my transition just wanting to be happy. I'm glad I am at the point where I am able to shave." The video then cuts to him standing in front of a mirror while his father coaches him through the process. "Now don't be scared," he tells Samson. "Shaving is about being confident. Aw, you're doing fine. You are doing fine."
While this is a touching visual, throughout pride month, we should continue to stay wary of how brands profit from the queer community. No matter how brightly the limited-edition rainbow shines across all your household products and clothing, it's important to make sure corporations give back to the communities whose identities they're using for gain.
Watch the Gillette ad below.