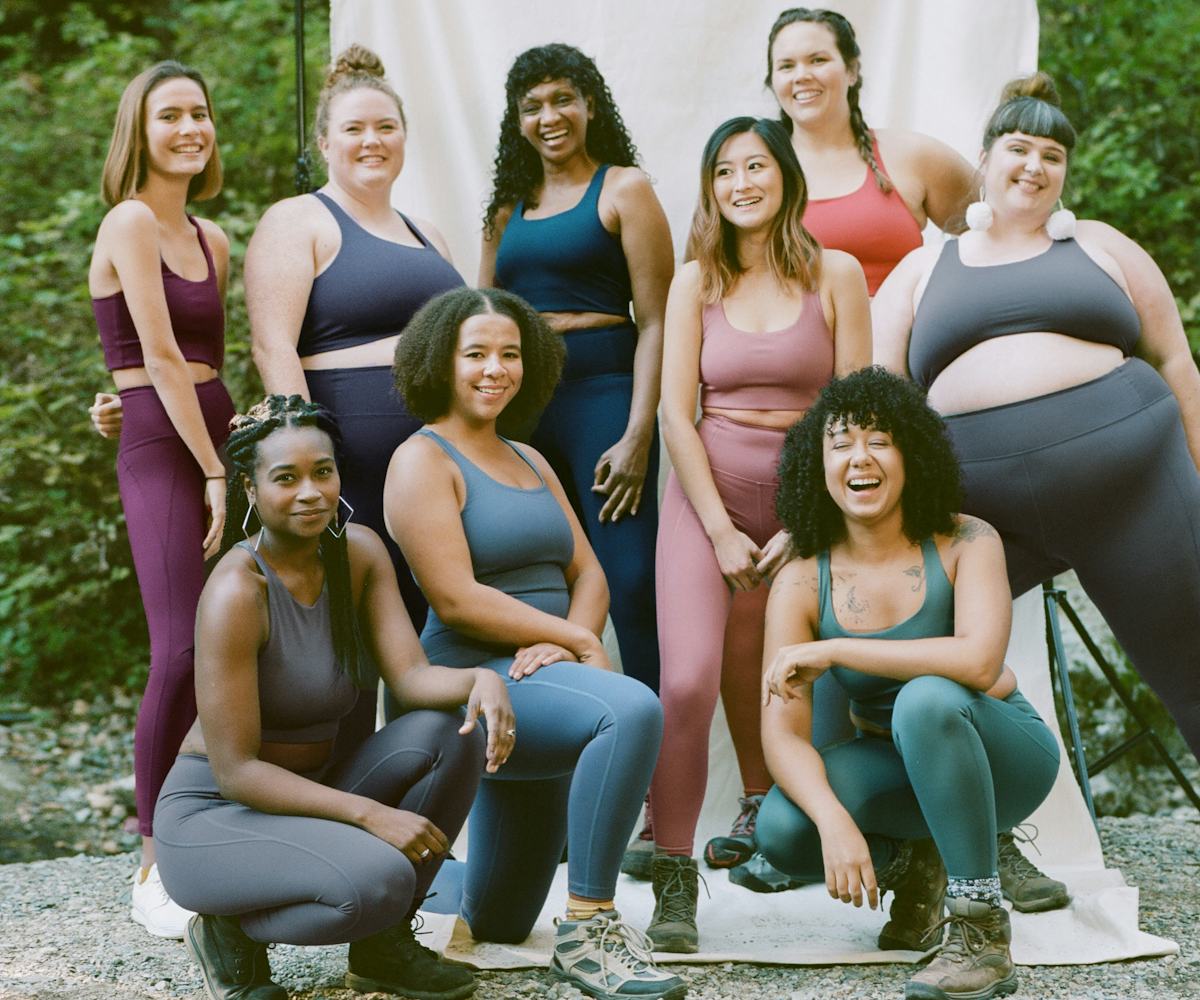 Photo by Bret Lemke
Girlfriend Collective Now Sells Up To Size 6XL
Athletics brand Girlfriend Collective just amped up its body-positive message, expanding size offerings up to 6XL. It's been a minute since the brand came onto everyone's radar by offering free (yes, free) leggings to anyone who would cough up the shipping price, but Girlfriend has remained a cult favorite amongst those who work out, and those who just, you know, wear leggings.
"Girlfriend Collective is as much about community as it is about clothing," the brand wrote in a statement, adding, "So when our customers tell us what they want, we listen." The original compressive-style leggings, which retail for $68, are now available in sizes XXS through 6XL; the lite-style leggings still only run through 3XL. The brand's bras also feature a newly expanded size range, now available in up to 3XL.
In a press release, Girlfriend assures that other fan-favorite colors will return to the web on December 18, followed by expanded size range in the lite leggings sometime next year. Rather than photograph the line in a studio with models, Girlfriend brought nine customers on a hiking trip to put the leggings (and bras) to the test on Denny Creek Trail, which resulted in the best "campaign" photos.
Shop the new sizes now at Girlfriend Collective.