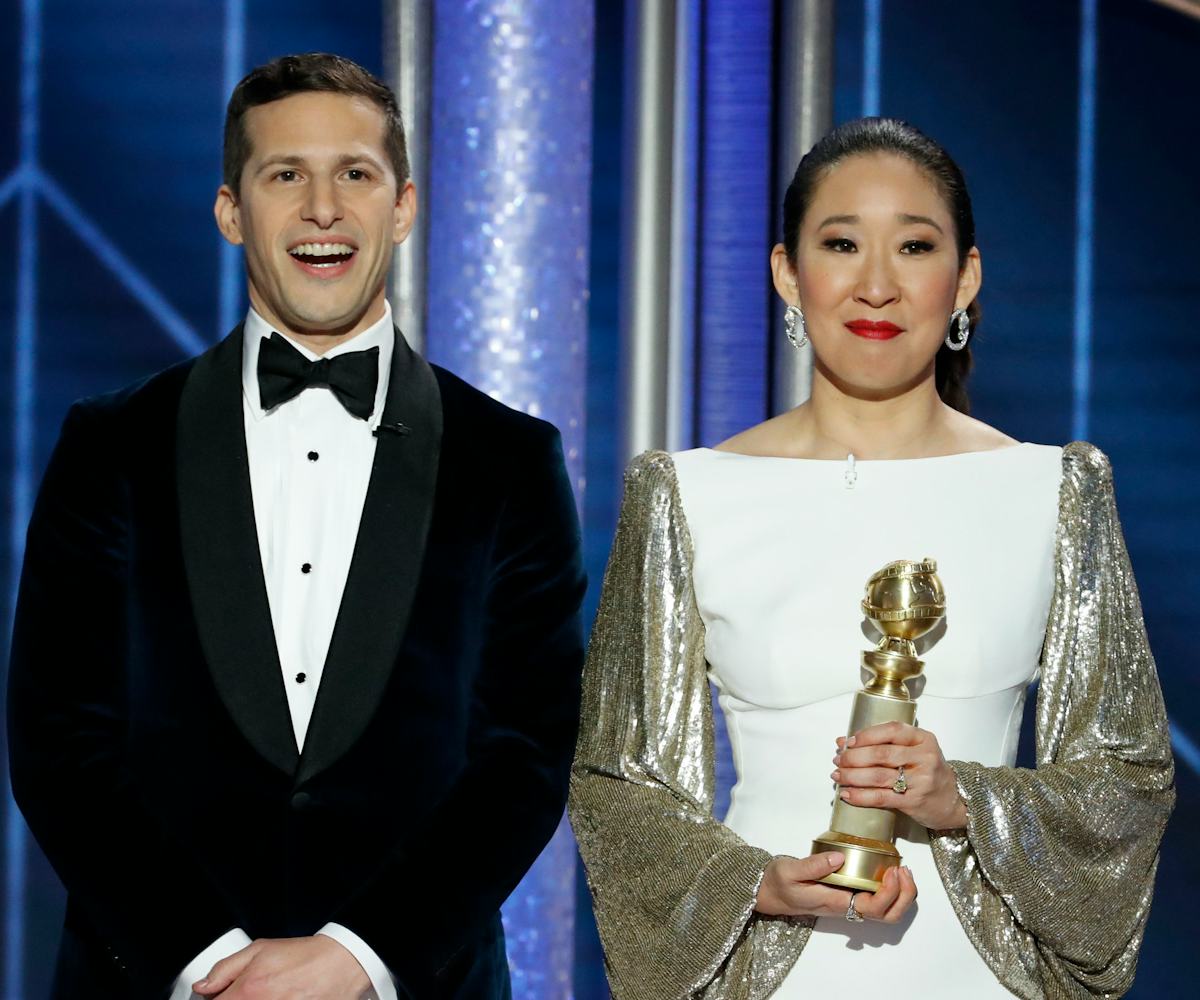 Photo by Paul Drinkwater/Getty Images
Thirst Tweets Abound During The 2019 Golden Globes
"Janelle Monáe use my neck as a stairmaster"
The best commentary during the 2019 Golden Globes didn't come from the faux-chummy red carpet interviews, it was in the thirsty tweets streaming in on Twitter. Unfortunately, the scene-stealing Fiji water provider wasn't there to offer sweet, sweet relief.
Last night the thirst was taken to the extreme, even verging on violent at times. But when you're in need of good, figurative, and overexaggerated thirst content, the internet will always provide.
Timothee Chalamet's glittery harness suggested that the Call Me By Your Name actor might be into some kinky stuff (or at least, kinky fashion, but whatever), and the thirst was embarrassingly real for some.
User @willystaley pointed to the "media professionals" contributing plenty of thirsty anecdotes to his Twitter feed, and he's not wrong. When you are glued to your couch actively watching an awards show for work reasons, it's hard not to entertain the thought that, yes, if Janelle Monáe punched me in the face, I would thank her.
"Everyone is like, 'Sandra Oh, please suplex me through a folding table' and then they just go back to the office the next morning," Staley added, which is pretty much exactly what I was thinking as I looked through the red carpet pictures.
Gay Twitter offered the most, as usual, and @jillboard's very specifically detailed thirst tweet about Allison Janney is still a huge mood.
And since The Favourite is itself essentially a very gaythirst trap, it wasn't surprising that its stars received quite a bit of attention from the thirstiest of us all.
Here's to staying thirsty through the rest of this long awards season!