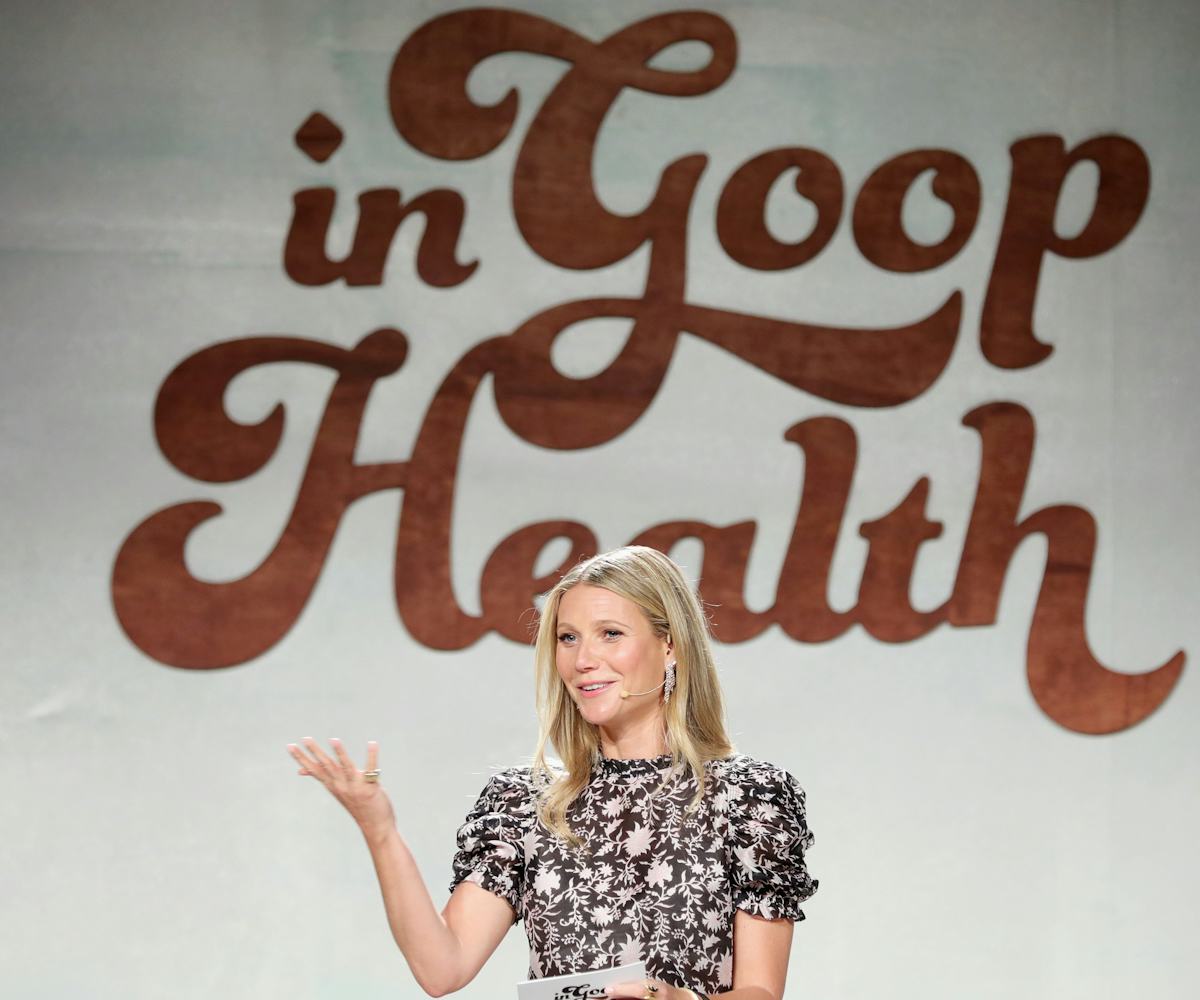 Photo by Neilson Barnard/Getty Images for goop
Wait, I Actually Really Want Some Of The Things In Goop's Gift Guides
Yet again, this year has some ridiculous picks
I know, I know, goop is pretty ridiculous. The brand has been criticized countless times for making ridiculous wellness claims for its products (remember the jade vaginal egg fiasco?). But it just released its annual holiday gift guides today and... there are a few things I need.
I'm not the kind of person to drop hundreds of dollars on anything, but some of these products are convincing me to treat myself. I mean, doesn't everyone need a lamp shaped like a banana, or a dumbbell carved out of marble, or some Louis Vuitton pajamas (a whopping $3,600)? I'm feeling simultaneously richer and poorer just looking through these guides, which is exactly how I think Gwenyth Paltrow would want me to feel.
Nestled between the extravagant, ridiculous gifts in the guides are some gems that are just expensive enough to feel like a splurge, but still in the range of possibility for us normal people. Scroll on for some affordable luxury, below.
Stonedware Company, Large Porcelain Geopipe, $100, available at goop.
Shine Papers, King Size 24K Rolling Papers, $55, available at goop.
Casey Zabela, Wanderer's Tarot Card Deck, $45, available at goop.
Morihata, Kishu Binchotan Charcoal (1/4 lb), $16, available at goop.
SOMA, Hot & Cold Brew Bottle, $40, available at goop.
Glacce, Rose Quartz Crystal Straw, $68, available at goop.
Morihata, Ceremonia Matcha Starter Set, $128, available at goop.