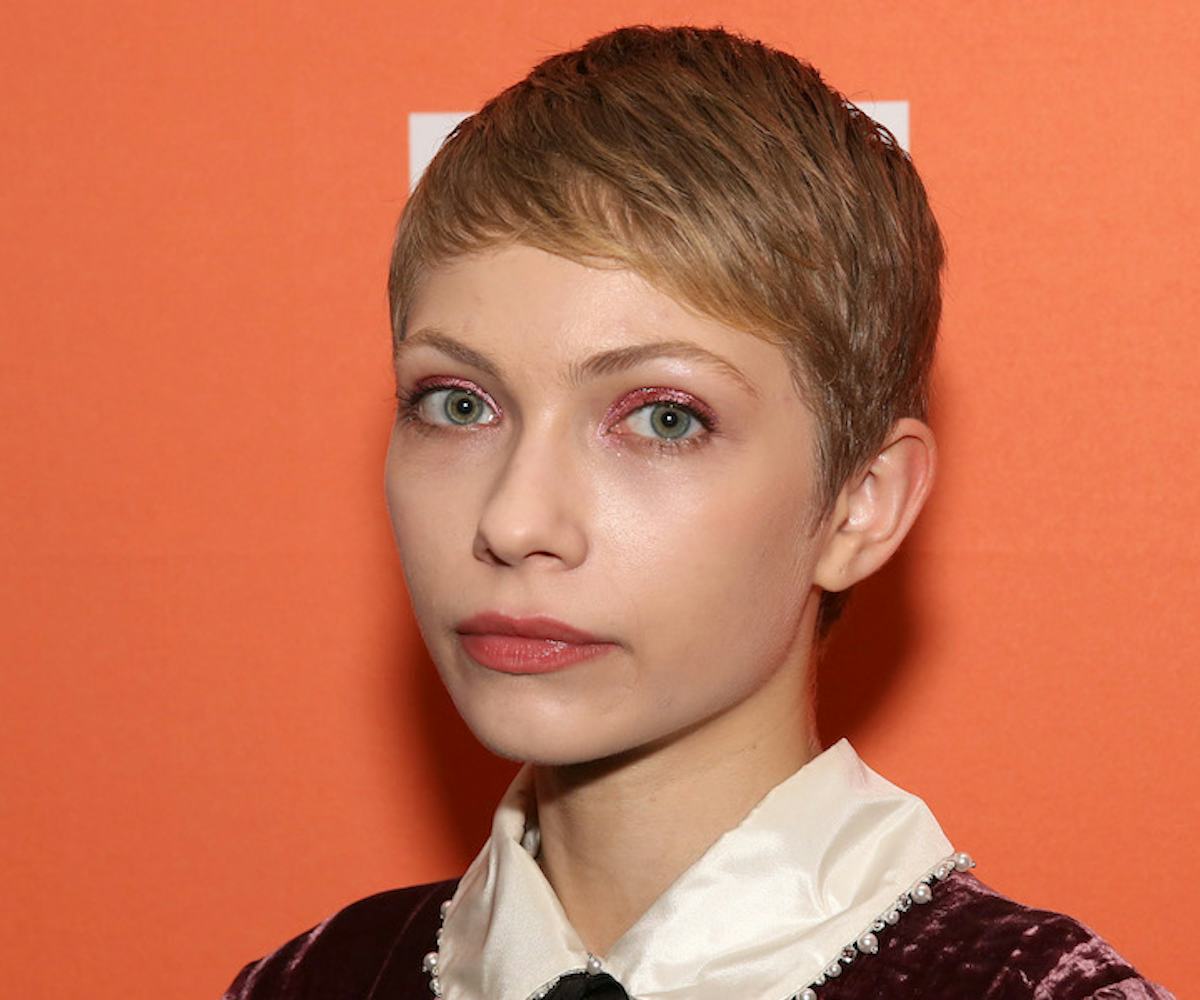 Photo via Getty
Tavi Gevinson Joins 'Gossip Girl' Reboot Cast
The highly-anticipated HBO show will be an updated take on the classic hit series
Hey, Upper East Siders. Gossip Girl here, and I have the biggest news ever. One of my many sources, Variety, sends us this: After revealing the first five actors to join the cast, producers for the upcoming HBO Max reboot of Gossip Girl have revealed four more people that will be lending their acting prowess to the highly-anticipated revival of the former hit CW series.
Last week, the forthcoming series found its new lead, Code Black's Emily Alyn Lind, who would play Audrey, a girl in a long-term relationship who is beginning to wonder if there is more out there. Later that day, Deadline reported on additional castings, which included Chilling Adventures of Sabrina's Whitney Peak, Pretty Little Liars: The Perfectionists' Eli Brown, Lethal Weapon's Johnathan Fernandez, and popular Broadway actor Jason Gotay. And today, the producers added several more names to that ever-expanding roster, including Tavi Gevinson (of Rookie Magazine fame), relative newcomer Zión Moreno, Adam Chanler-Berat (another Broadway regular), and Thomas Doherty (last seen playing Zoe Kravitz's heartthrob musician fling in Hulu's High Fidelity). In addition, Kristen Bell was confirmed to return as the show's anonymous narrator — thee titular Gossip Girl, if you will.
Based on the novels of the same name by Cecily von Ziegesar, the new version of the show will take place in the same universe as the original, but this time around, it will follow a new group of teens at the elite Constance Billard School for Girls and St. Jude's School for Boys. As noted in an early press release, "Eight years after the original website went dark, a new generation of New York private school teens are introduced to the social surveillance of Gossip Girl."
At last year's Vulture Festival, Joshua Safran, a writer and executive producer for both the original Gossip Girl and the upcoming reboot, confirmed that this new version would feature a much more diverse cast to more accurately portray the realities of New York's demographic. Speaking to culture writer Hunter Harris, Safran said, "There was not a lot of representation the first time around on the show. I was the only gay writer, I think, the entire time I was there. Even when I went to private school in New York in the '90s, the school didn't necessarily reflect what was on Gossip Girl. So, this time around the leads are nonwhite. There's a lot of queer content on this show. It is very much dealing with the way the world looks now, where wealth and privilege come from, and how you handle that." (To Safran's credit, the nine people that have been confirmed so far do make for a much more diverse bunch, with Black and Latina actors, openly queer actors, and more.)
In that same interview, Safran told the story about how he came to be involved in the upcoming reboot. According to the writer/producer, he initially turned down an offer to help revive the landmark series, expressing a disinterest in revisiting familiar territory. But after spontaneously stumbling on a unique idea for what a modern version of the show could be, he decided to pursue it. Though he didn't offer any particulars for exactly what this idea was, Safran did mention that he felt compelled to revisit this world because high school is vastly different now, in 2020, than it was back when he was working on the original series over a decade ago. There were mentions of social media and its overwhelming impact on how high school-aged teenagers interact with each other — particularly in elite circles, like Manhattan's Upper East Side. "I'm just also interested in high school juniors having a million Twitter and Instagram followers," he said. "What is that like? It was not at all possible the first-time around."
So there you have it. The new Gossip Girl will be more diverse, gayer, and also feature Tavi Gevinson!
As to who am I? Well. That's one secret I'll never tell. — XOXO. Gossip Girl.