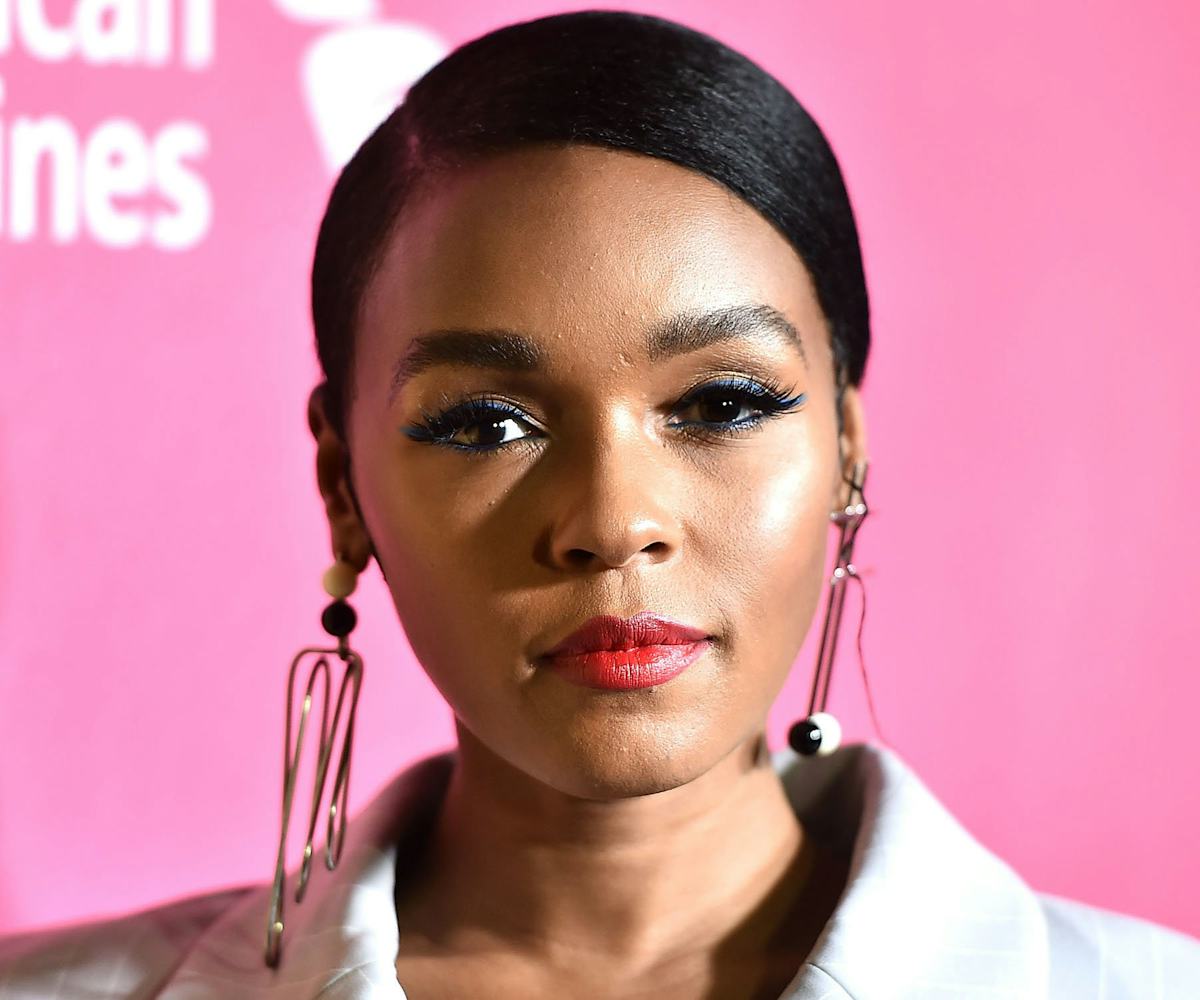 Photo by Theo Wargo/Getty Images
Women Dominated The 2019 Grammy Nominations
At least, where it really counts
The Grammy nominations always come with at least a few surprises, but in all the major categories, these 2019 nominations reflect an increased recognition of the extreme artistry and talent women brought to the music industry over the past year. They've always been contributing strong releases, no doubt, but the awarding-powers-that-be have been slow to take note. This year, women dominated the big categories—especially queer women, and women of color— to the point where the nominated men felt like more of an afterthought.
Take, for example, Album of the Year. Janelle Monae's Dirty Computer; H.E.R.'s self-titled release; my lesbian country queen Brandi Carlile's By The Way, I Forgive You; Kacey Musgraves's Golden Hour; and Cardi B's Invasion of Privacy are all clearly deserving and groundbreaking in their own unique ways, but their male counterparts?
Drake's Scorpion and Kendrick Lamar's Black Panther are definitely strong albums (albeit, Scorpion was underwhelming compared to the rapper's previous releases). But Post Malone's Beerbongs & Bentleys feels more like a nod to his strong, dedicated fanbase, rather than the actual music, which pales in comparison to the social commentary and sonic masterpiece that is Dirty Computer; and certainly does not stand up to the steady stream of bops that built up to be Cardi B's Invasion of Privacy.
It might sound harsh, but think about it this way: Malone winning album of the year over Cardi B, or Monae, would feel about the same as when Beck's Morning Phase took home the title over Beyoncé's self-titled release in 2015. Even Kanye West couldn't keep from (half-jokingly) jumping up on stage and interrupting Beck, just as he infamously did to Taylor Swift at the VMAs six years prior. While I wouldn't quote West as of late, what he said then would apply in 2019 should Malone take home the award: "Beck needs to respect artistry and he should have given his award to Beyoncé," just replace "Beck" and "Beyoncé with any of his female competitors.
There were plenty of other albums that were deserving of that single spot on the nomination list; Ariana Grande's Sweetener is nominated for Best Pop Vocal Album, but undoubtedly deserved better ("thank u, next" missed the cutoff date by over a month, so we'll have to wait until next year to find out if it gets what it deserves). But also, where is Mitski's Be The Cowboy, other than its single nomination for Best Recording Package? While of course, it's not as if the Grammys have ever paid attention to year-end lists or general public opinion, The New York Timesknew to place her atop their best-of list, only second to Monae's record, and she took the top spot for Vulture, The Line of Best Fit, and Consequence of Sound. To not recognize it in any nomination except for one that relies on aesthetics is irritating. Even Taylor Swift's Reputation was snubbed, which regardless of how you feel about her, feels pretty strange given its sales and the Grammy's past nominating habits.
After over-saturating the meme capacity of the internet and making movie-goers everywhere sob, Bradley Cooper is now a Grammy-nominated artist, with A Star Is Born anthem "Shallow" up for Record of the Year, against the likes of Childish Gambino's "This is America," amongst others.
In case you were wondering, St. Vincent wasn't entirely missed—Masseduction, though it came out in 2017, is eligible for this year's awards, and has snagged 3 nominations: Best Alternative Music Album, the titular track nabbing a Best Rock Song nomination, and finally, Best Recording Package, because aesthetics count.
Women also dominated the Best New Artist category, with Chloe X Halle, H.E.R., Dua Lipa, Margo Price, Bebe Rexha, and Jorja Smith contributing to a wildly strong category. In the past, this category has had pretty dodgy nominees (and sometimes, winners), so it's exciting to see a lineup of ladies vying for the title that we couldn't pick a favorite from if our life depended on it.
Familiarize yourself with the entire list,
, before the big night comes on February 10, 2019.