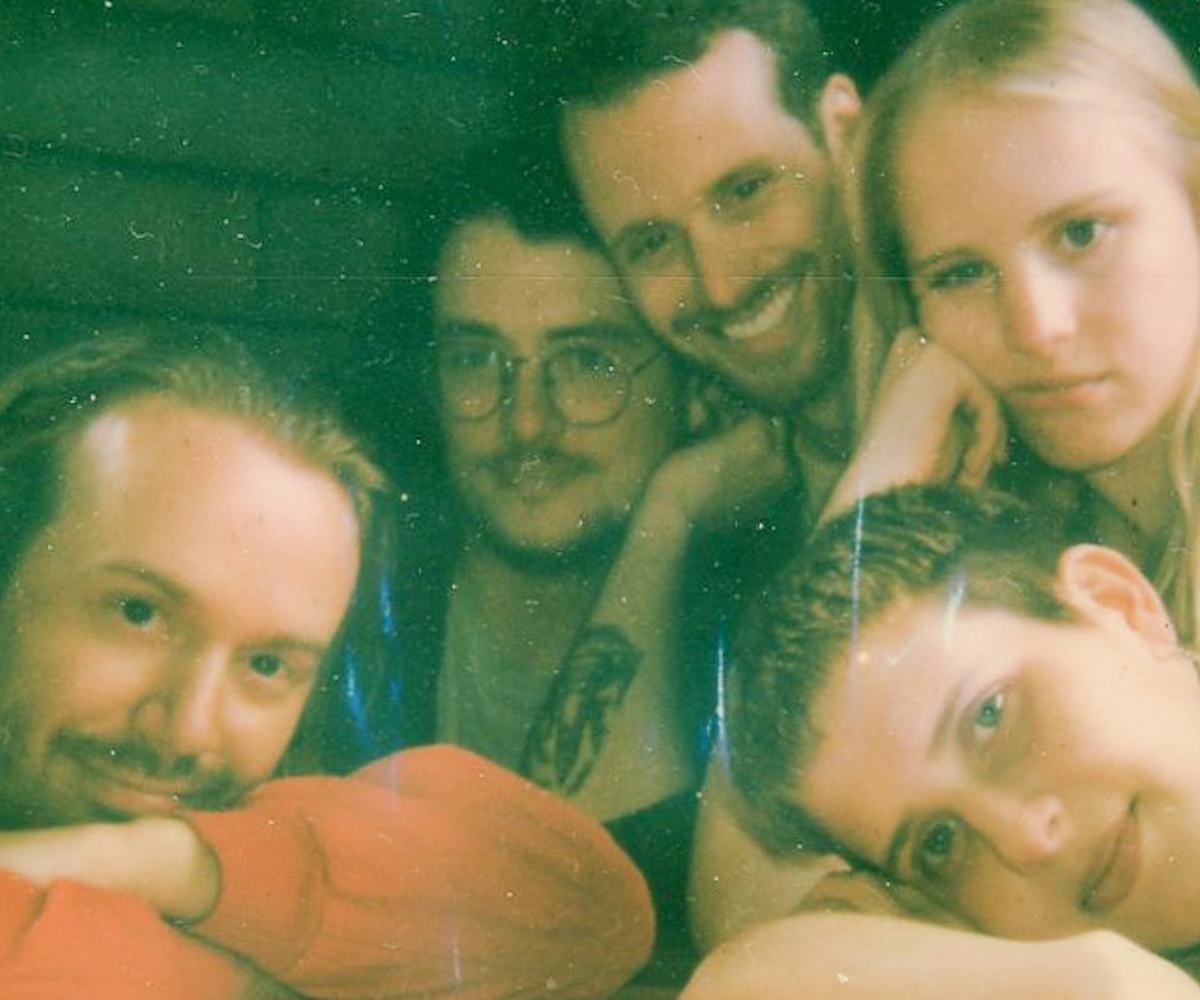 Photo by West Smith
Great Grandpa Yearns For Change On "Bloom"
An anthem for your inner underdog
Great Grandpa is preparing to show you their softer side. Ahead of the release of their forthcoming album, Four of Arrows, today, they share new single "Bloom" exclusively via NYLON.
Vocalist and guitarist Patrick Goodwin says he had "two distinct goals" in mind when writing it with band member Al Menne:
The first being to write a song for [bassist] Carrie [Goodwin] that combined many of her favorite genres/artists—'90s pop-country, Tom Petty, Third Eye Blind, Taylor Swift, the Beatles, etc.—into something cohesive. The second being to capture this elusive spirit present in many of Petty's great songs, where the underlying melancholy emotion is gilded or masked by joyful melodies and arrangements then slowly revealed in the lyrics.
But he wanted to flip that and, instead, have a song where "the lyrics remain simple and almost naive, as if you're giving yourself a half-hearted, almost cheesy motivational pep talk you're not quite sure you fully believe." The band's intended musical reveal unfolds as a repeated mantra, "Step into whatever you want to and let your spirit bloom," makes way for quiet reflection with stripped-back instrumentals.
Listen to "Bloom" and check out Great Grandpa's forthcoming tour dates in support of the Vivian Girls and Cavetown, below. Four of Arrows, out October 25 via Double Double Whammy, is available for pre-order now.
10/4 – Los Angeles, CA @ The Regent *
10/5 – Anaheim, CA @ Chain Reaction *
10/6 – San Diego, CA @ Casbah *
10/8 – San Francisco, CA @ Regency Ballroom &
10/9 – Santa Ana, CA @ the Observatory &
10/20 – Los Angeles, CA @ Fonda Theatre &
10/25 – San Francisco, CA @ The Chapel *
10/26 – San Francisco, CA @ The Chapel *
11/3 – Washington, D.C. @ Songbyrd
11/4 – Philadelphia, PA @ Everybody Hits
11/5 – New York, NY @ Zone One
11/6 – Boston, MA @ ONCE
11/16 – Seattle, WA @ Chop Suey
* Supporting Vivian Girls
& Supporting Cavetown