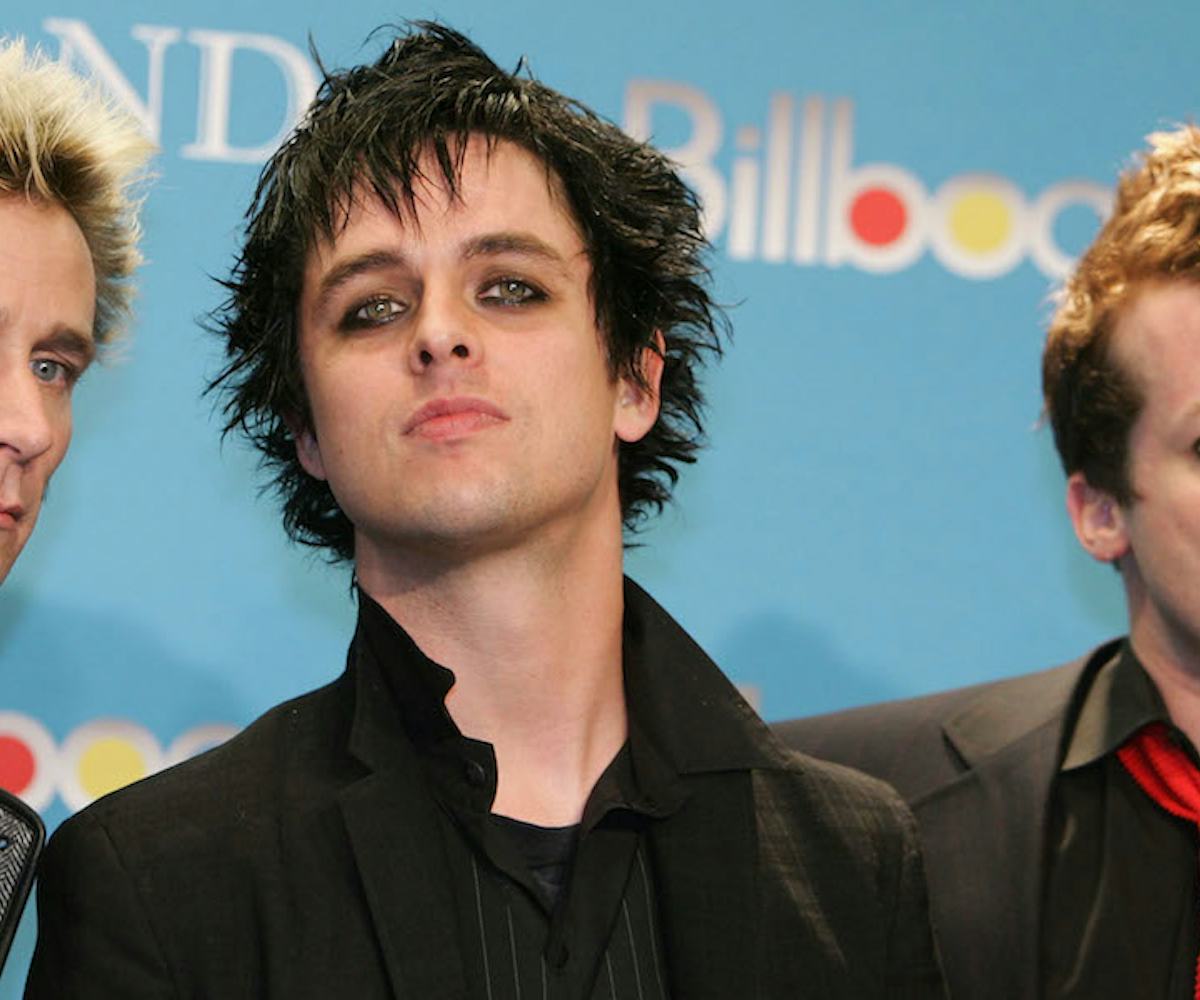 Photo by Frazer Harrison/Getty Images
These Just-Unearthed Green Day Tracks Will Take You Back To Your Emo Days
The unreleased songs predate their debut!
Emo is a lifestyle, not a phase. All to say, grab that aux cord immediately and listen to the three unreleased Green Day songs that were just unearthed from 1989. According to NME, the tracks, titled "Stay," "Maybe Forever," and "Jennifer" (referred to as untitled song in the YouTube post), were recorded in 1989, prior to the release of Green Day's debut album 39/Smooth.
According to the YouTube description, the recordings were pulled from a second generation cassette tape, originally recorded when the band opened up for noise rock band Killdozer at Berkeley Square in San Francisco. The songs were never released as a part of any album, including Dookie, which just surpassed its 25-year anniversary and has been rumored to possibly be revived as a part of an anniversary tour in 2019, but this has yet to be confirmed, per NME. Perhaps Green Day will treat ride or die fans to even deeper cuts and finally let these tracks see the light of day onstage again? Or, perhaps the tracks will get revisited for the forthcoming record?
If you're feeling like a good dose of angst, turn up the volume and channel all the Trump-induced rage into head-banging to these rare Green Day tracks, below.