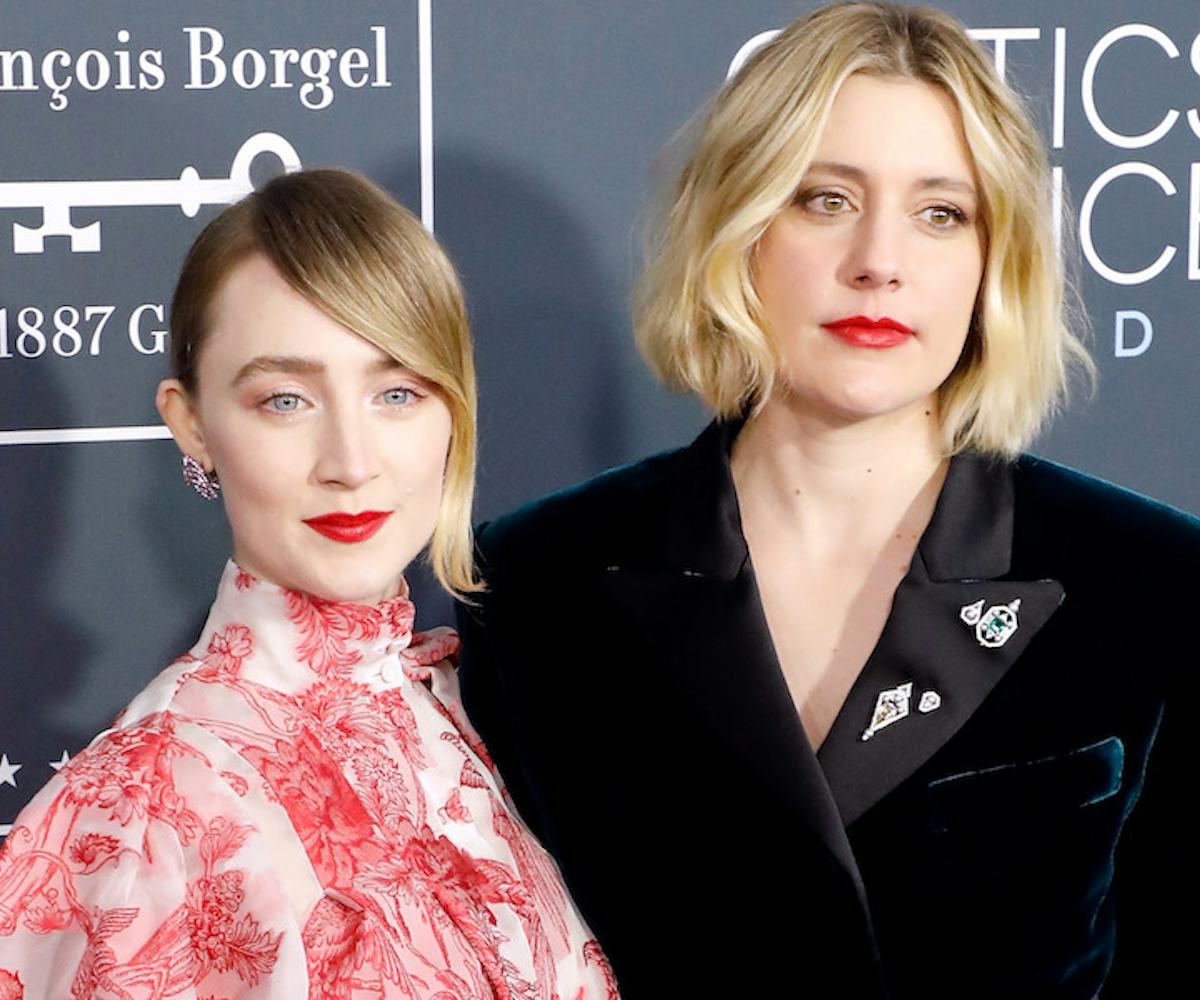 Photo by Taylor Hill/Getty Images
Greta Gerwig And Saoirse Ronan Want To Grow Old Together
Best friends (and collaborators) forever
Greta Gerwig and Saoirse Ronan are in this little "collaboration" thing for the long haul. In an interview with the Hollywood Reporter, the two discussed how Lady Bird and Little Women are only the beginning of their journey as a filmmaking duo and as friends. "I'm interested to see what movie we make when Saoirse's in her 50s and I'm in my 60s," said Gerwig of their friendship. "Won't that be interesting?" A new film dynasty is born!
In the interview, Gerwig reminisced about first watching Ronan in 2007's Atonement, and being floored by her talent. "I thought she was amazing," she said. "I was an adult by then, and I never knew that child and I would become friends and collaborators, but that is indeed what happened. Then I had this feeling as I watched her grow up and come into her power onscreen that I couldn't really believe it was the same person." Ronan met Gerwig's gushing with more gushing, stating that no other working relationship compares to what she's built with Gerwig.
Navigating Hollywood together has not only forged a strong bond between the filmmaker and actress, but also snagged them Oscar nominations this year — Gerwig's work on Little Women won her a Best Adapted Screenplay nomination while Ronan is nominated for Best Actress. "I feel like we both grew into another thing together, which is the joy of working with someone like this," says Gerwig. "I hope we get to be old ladies together making movies about old ladies."