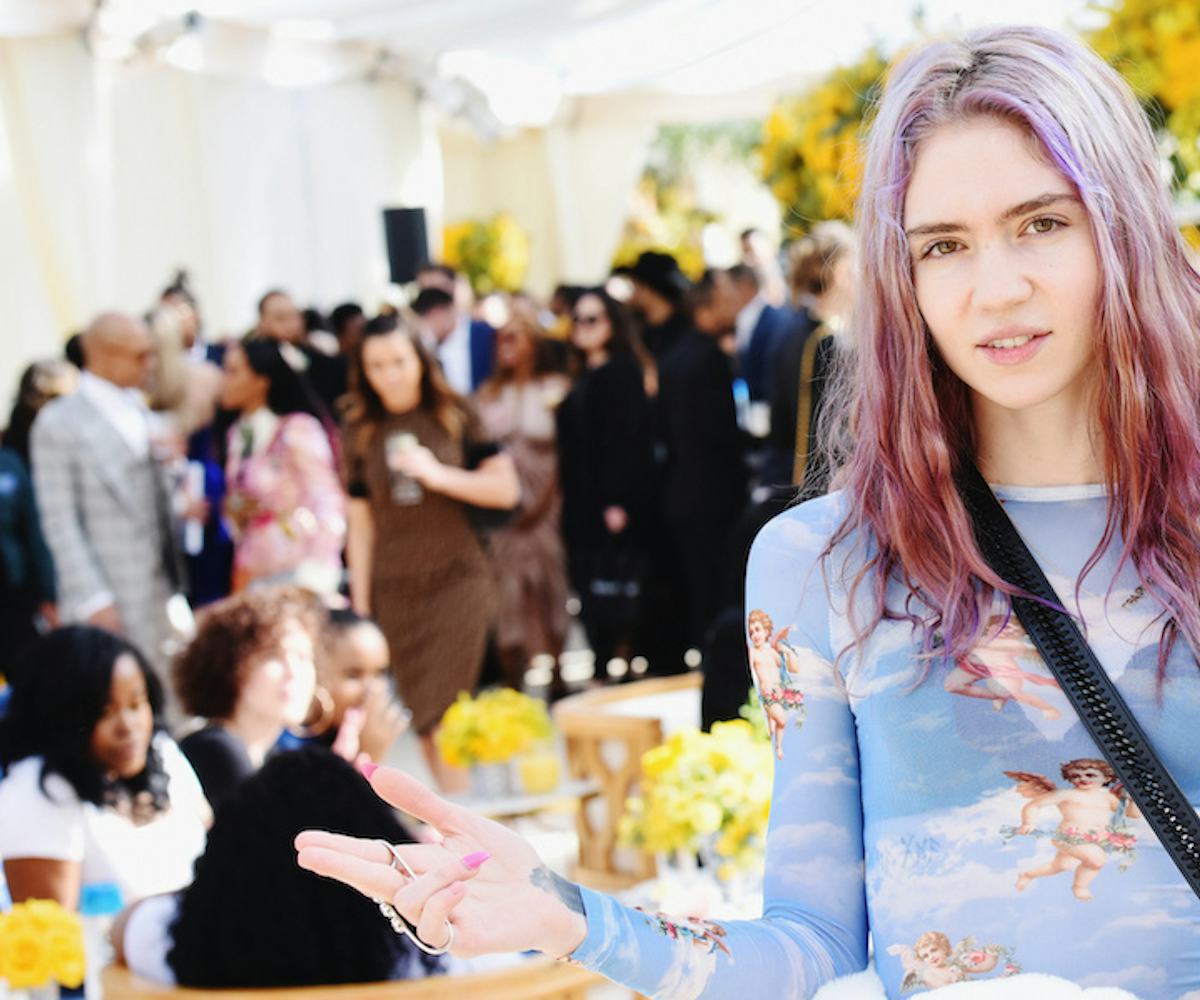 Photo by Vivien Killilea/Getty Images for Roc Nation
Grimes Seemingly Announces "Feral & War-Like" Pregnancy
It seems that Grimes is pregnant. At least, that's what we think she just announced with an Instagram post featuring an image of a baby photoshopped to appear within her stomach. NYLON has reached out to Grimes for comment, but none was available at time of publishing.
Grimes loves to do things your average normie would find bizarre, but this might just take the cake. The post bears no caption, but in response to a comment complimenting her for showing her nipples, Grimes wrote, "I thought about censoring them for a hot minute haha (this may get taken down anyway) but the photo is so much less feral without the nipples. Plus being knocked up is a very feral & war like state of being. Might as well be what it is." Which... seems to be confirmation that her photoshopped post was meant as a pregnancy announcement.
Regardless of whether or not she is with-child, Grimes is currently preparing to release her long-awaited Miss Anthrop0cenealbum, due out on February 21. Maybe the whole thing is a joke meant for album promotion, and instead of bearing a child, she's bearing tunes? Please? See the post and accompanying comment for yourself below.