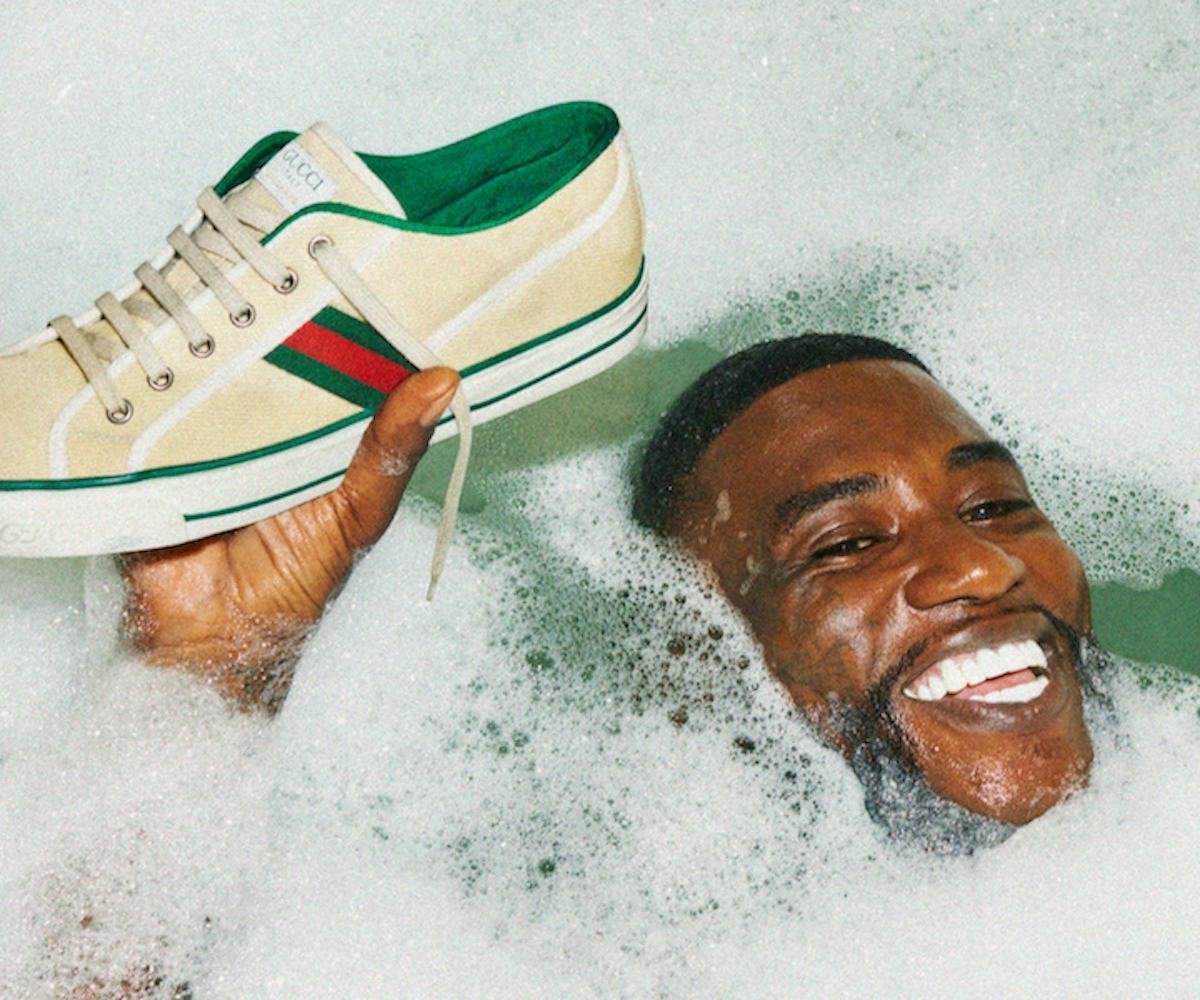 Courtesy of Gucci
Gucci Mane, Iggy Pop, And Sienna Miller Party Hard For New Gucci Cruise Campaign
Alessandro Michele concocted the party of the century for the new Gucci Cruise 2020 campaign, and all of the coolest people were invited. Sienna Miller, Iggy Pop, Gucci Mane, and more were photographed by Harmony Korine having the time of their lives in a lush villa, and TBH I wouldn't mind an invite next time, if only to people-watch from the corner with a cocktail in hand.
The press release sets the scene of the party, not sparing any bourgeois, trivial detail: "The party at the villa, where guests naturally arrive in a limousine or helicopter, because the cliché is inalienable irony. Everybody gathers together everywhere including the bathtub and the swimming pool: the ageless eager and wild rockstar, the glamorous socialite, the bourgeois lady, the tycoon, and the hip hop star. No one can tell who is what and who is hanging out with whom, and it is exactly this seeming confusion swirling with signs that make Gucci, Gucci." By bringing together celebrities from vastly different social circles to star in the campaign, Michele intended to "represent many connected worlds, with doors wide open."
Gucci Mane is clearly having the best time of all the partygoers, making important phone calls from the massage table and showing off his Gucci kicks from a bubble-filled hot tub. If I'm ever at the same party as he is, I'm keeping close so as to not miss any of the action.
For those of you who were hoping for another season of Harry Styles caressing sweet little baby animals (same), sorry to disappoint. But, the party did have a few furry friends stop by — two dachshunds, to be precise. Take a closer look at all the visuals from the campaign, below.