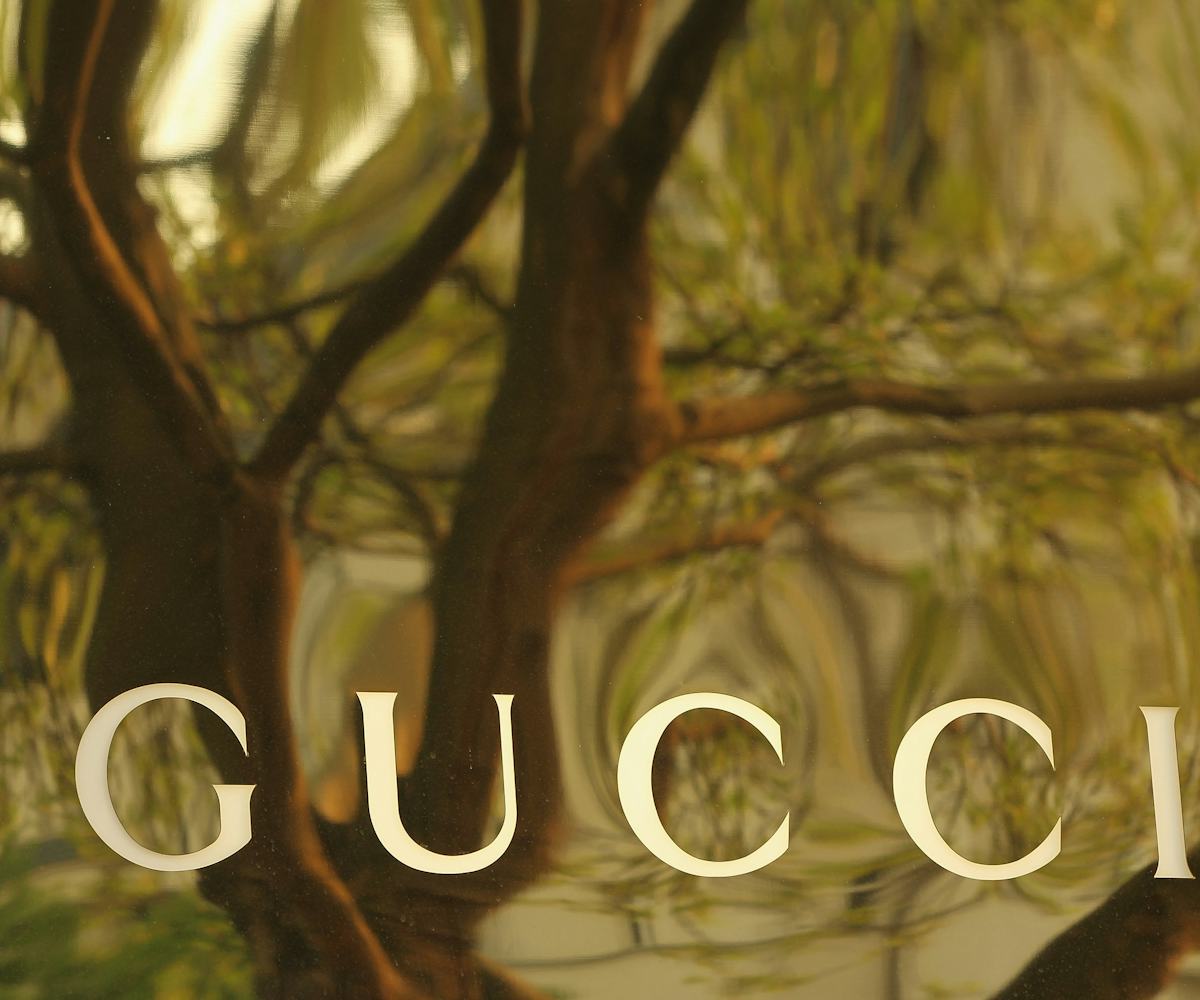 Photo by Sean Gallup/Getty Images
Gucci Slammed For Culturally Appropriative "Indy Full Turban"
"We're attacked and killed for how we look, and now corporations get to profit off that same look?"
According to the Washington Post, Gucci has been called out—yet again—for a piece from its Fall/Winter 2018/19 collection: a turban resembling the ones that Sikhs wear, which was worn on a white model and now retails for nearly $800.
Though people commented about the insensitivity of the turban when it was originally shown at Milan Fashion Week, it has recently garnered much more attention with the discovery that it was being sold at Nordstrom—and for a ridiculously high price to boot. Even worse, it's part of the same collection as the pieces that were called out for resembling blackface last year.
"The turban is not just an accessory to monetize; it's a religious article of faith that millions of Sikhs view as sacred," the Sikh Coalition said in its response. "Many find this cultural appropriation inappropriate, since those wearing the turban just for fashion will not appreciate its deep religious significance."
The Sikh Coalition says wearing a turban "asserts a public commitment to maintaining the values and ethics of the tradition, including service, compassion, and honesty," and says that it is "the most visible aspect of Sikh identity." It doesn't look like Gucci's turban is meant to uphold these values, though: A listing for the piece on Nordstrom describes the turban as "gorgeously crafted" and "ready to turn heads while keeping you in comfort as well as trademark style." The cost of the piece, too, detracts from the religion's values and ethics, say some.
Many are noting how wrong it feels for brands to profit off of a piece of clothing that has been discriminated against. "My people are discriminated against, even killed, for wearing a turban," wrote @SouthernSikh. @JasjitSDhanoa wrote, "Sikhs were boiled alive & cut limb by limb for tying it. Post 9/11- bullied & murdered. Sikhi is accessible not luxurious."
Another user, @SinghLions, points out that these pre-folded turbans are "fake," because "practicing Sikhs tie them fold-by-fold." "Using fake Sikhs/Turbans is worse than selling fake Gucci products." One person is also promising to give free tying lessons and cloth to anyone who DMs him.
A piece of clothing with this much cultural value to the people who wear them is not an accessory, and shouldn't be sold as such. As one person wrote, it's not used to "add 'pop of blue' in your outfit."