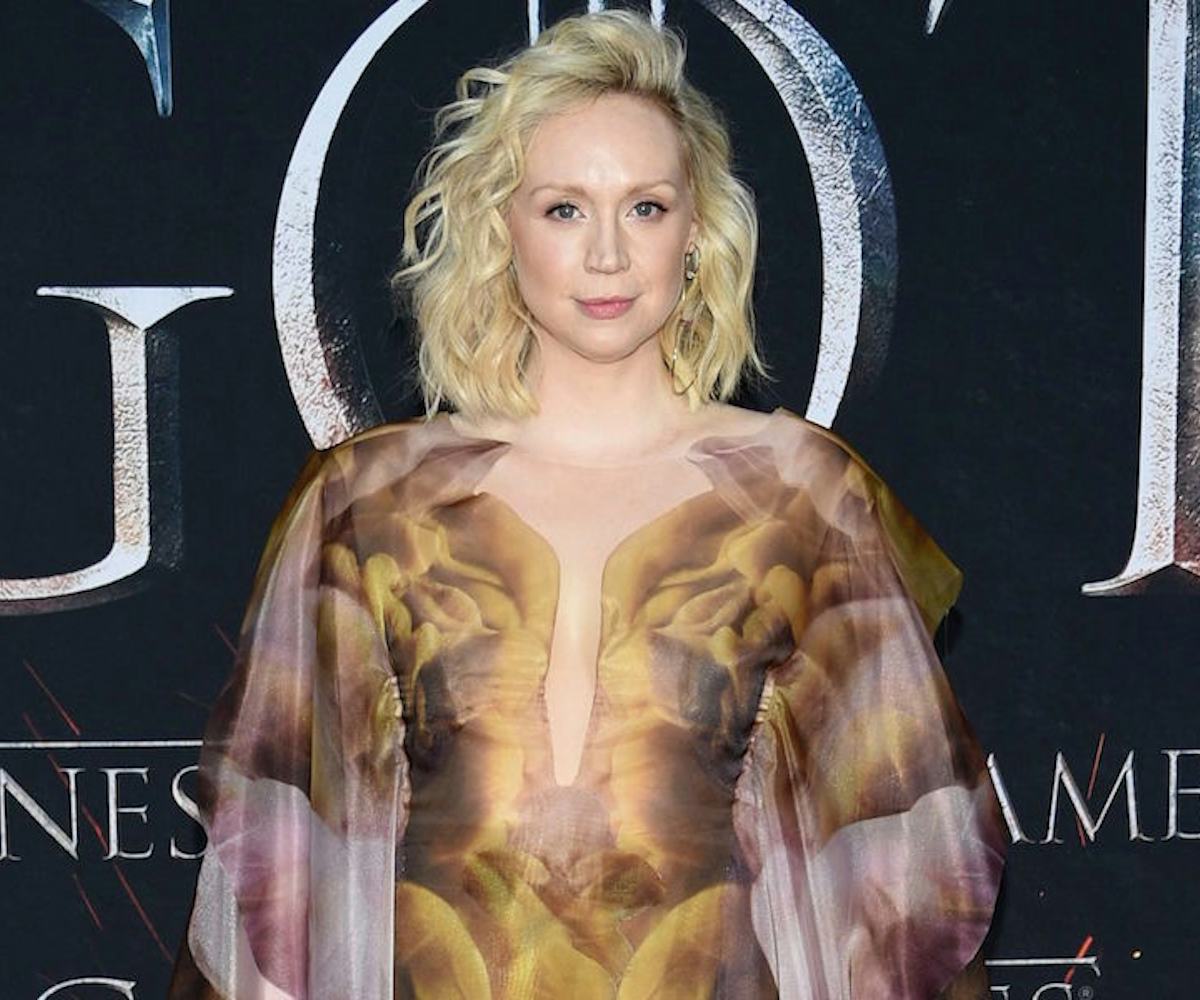 Photo by Evan Agostini/Invision/AP/Shutterstock
Gwendoline Christie Had To Submit Herself For An Emmy Nomination
HBO dropped the ball on this one
Game of Thrones may have snagged a record number of Emmy nominations, but it's not all thanks to HBO putting its stars up for the awards. Instead, Gwendoline Christie—aka Ser Brienne of Tarth—submitted her own name for consideration via her agent after HBO failed to do so on her behalf. And, naturally, the Emmys recognized her incredible performance and nominated for Outstanding Supporting Actress in a Drama Series along fellow GoT castmates Sophie Turner, Maisie Williams, and Lena Headey. Be your own biggest fan, and it might just end up paying off!
Christie wasn't the only one to have to throw her own name in the running. Alfie Allen (Theon Greyjoy) and Carice van Houten (Melisandre) also were not submitted for nom consideration by HBO, but rather, by themselves via their agents according to The Hollywood Reporter. And, Allen and van Houten secured Outstanding Supporting Actor in a Drama Series and Outstanding Guest Actress in a Drama Series, respectively, so ha!
THR suggests that a "cutoff had to be made somewhere" when it came to HBO considering so many actors from GoT, and that putting forward so many names "could potentially undercut the chances of the show's strongest contenders in their categories." But, cutting off before nominating my queen Gwendoline Christie? No thank you. Obviously it didn't end up being a problem in any category, since GoT wound up with four of the six nominations for Outstanding Supporting Actress in a Drama Series.
Now, I have so many questions on what could have been at the Emmy Awards. Did HBO not want to hand over the $225 application fee to nominate any other favorites in prior years? Is this the reason Headey didn't get nominated for a season where she did more than just brood and sip on wine? I guess we will never know. At least all our faves are getting their final shot now (and are providing us with what might be the least snooze-worthy awards show this year).