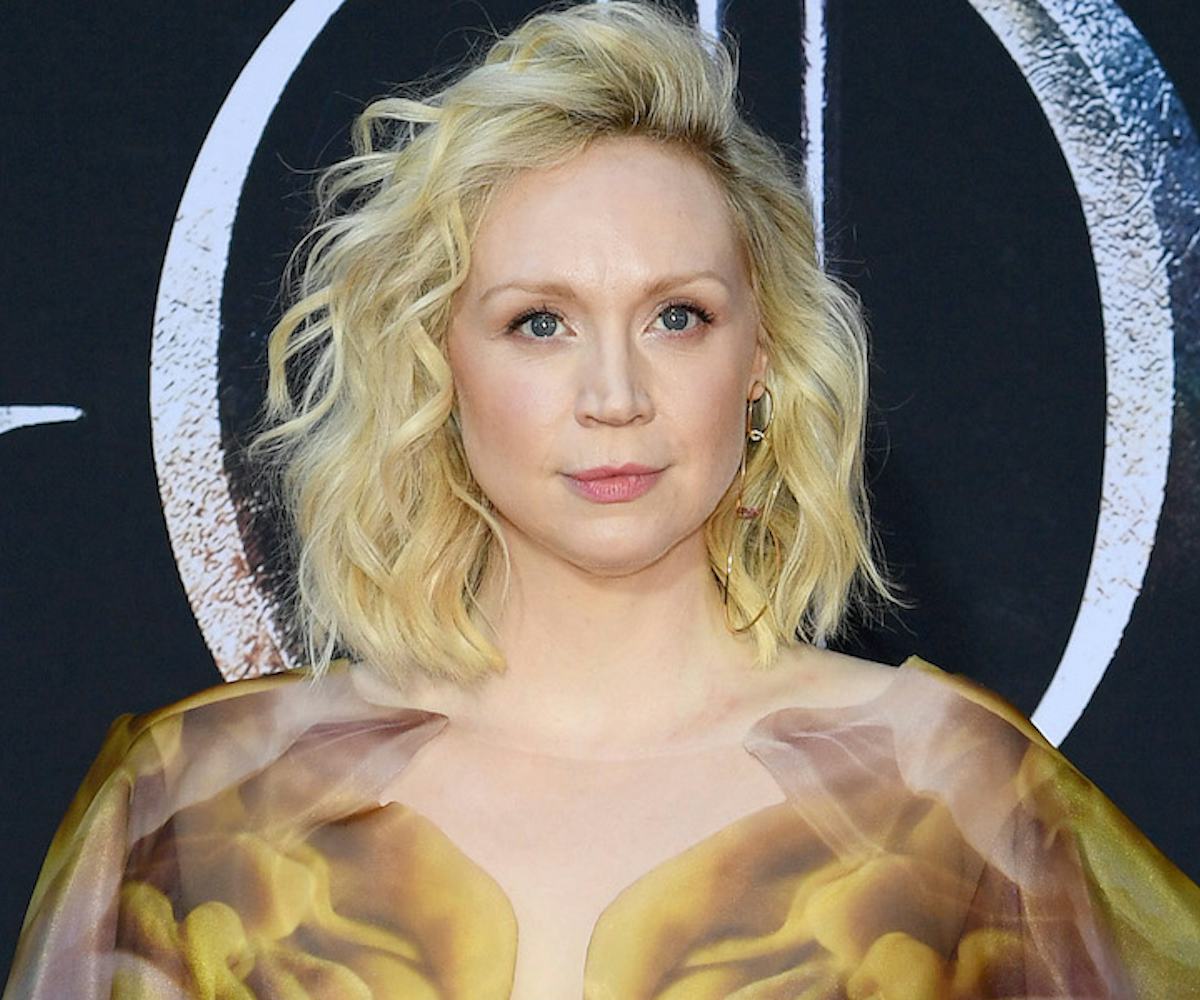 Photo by Dimitrios Kambouris/Getty Images
Gwendoline Christie Predicted The Exact 'Game Of Thrones' Ending Years Ago
And Nikolaj Coster-Waldau's reaction to that prediction is literally all of us
Though it felt like no one saw the bonkers end to Game of Thrones coming, Gwendoline Christie, who played Ser Brienne of Tarth on the show, predicted exactly who would end up with the majority of power in the Seven, or rather, Six Kingdoms years before it all went down. During an interview leading up to the penultimate season of Game of Thrones in 2017, Christie sat down with Nikolaj Coster-Waldau (aka Jaime Lannister) for an interview with Mario Lopez, and they were both asked to predict how the whole thing would come to a close. Spoilers ahead...
Lopez posed the question, "If you were a gambling man, who would you say?" Coster-Waldau replied: "Well gambling, the odds now are clearly in Daenerys Targaryan's favor. Or, that guy," he said, pointing to a picture of the Night King.
But Christie, knowing Game of Thrones' tendencies toward the unpredictable, came right back at Coster-Waldau, asking, "But don't you think it's going to be someone out of left field?"
"So I'm wondering if it might be Bran," Christie suggested, "Just because we keep seeing the world from his perspective, don't we? We keep seeing the visions. So is he in the future, projecting in the past?"
Coster-Waldau's reaction to the suggestion that Bran will rule over them all is, well, exactly how we all felt watching it play out in real time this past Sunday evening. "The three eyed raven? As a king? No, that doesn't make sense," he said. And, well, same. Because while I usually *adore* watching Christie shut down Coster-Waldau, like they're an old married couple bickering, this time I'm on his side. It made no sense!
Coster-Waldau attempted to reason with her, saying that if Bran was planning the whole thing, then he wanted Jaime to push him out the window, and that makes no sense at all. But Christie stood firm in her belief, and, as last Sunday demonstrated, her commitment to this highly improbably outcome paid off. We hope she placed a sizable bet in Vegas.
Catch the full clip below.