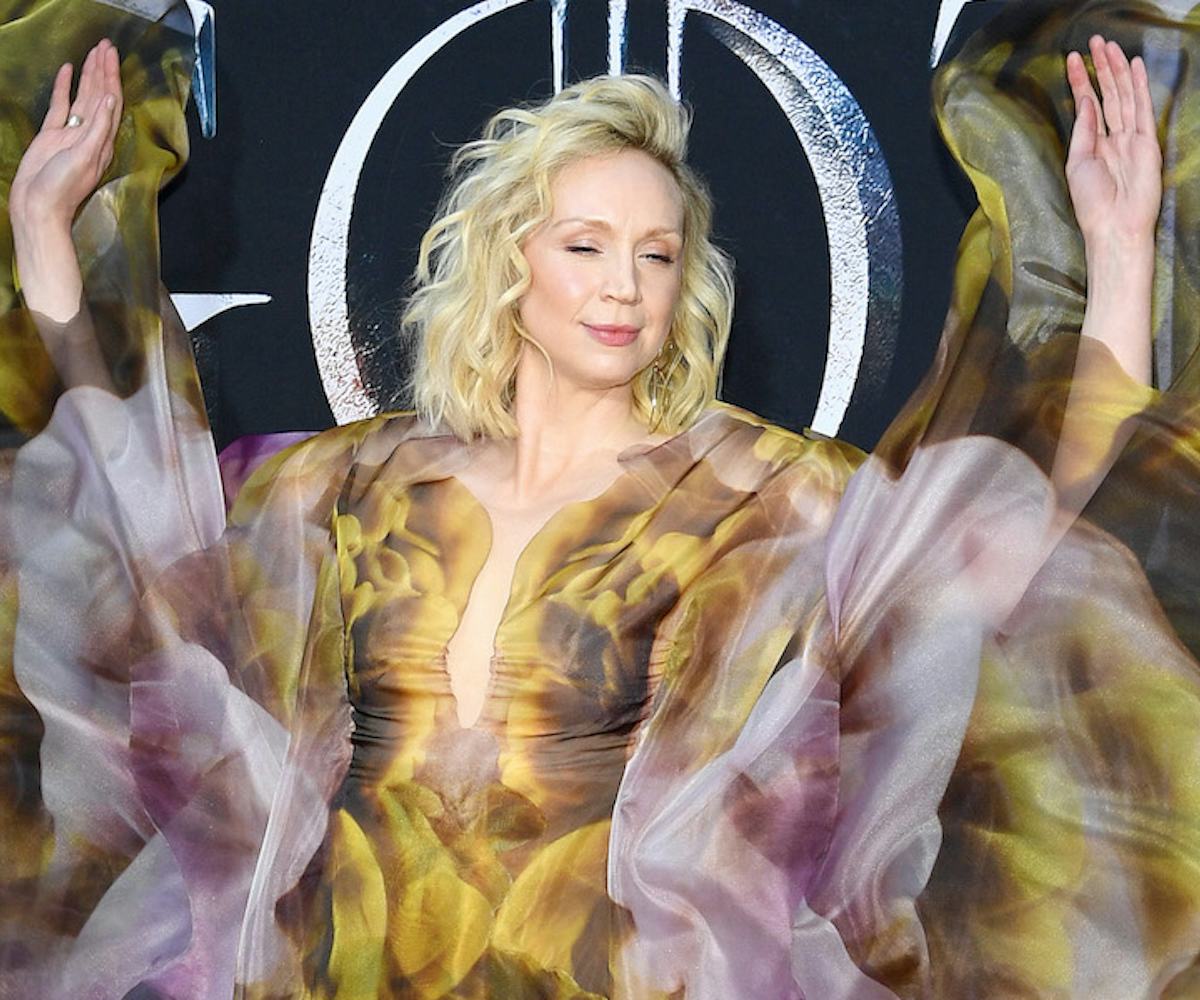 Photo by Dimitrios Kambouris/Getty Images
Gwendoline Christie Was Up In Flames For The 'Game Of Thrones' Premiere
I need a moment after this look
Gwendoline Christie officially won the Game of Thrones red carpet at the premiere on Wednesday evening in New York City. Christie, a goddess of a woman, rocked an Iris Van Herpen gown for the big event and set the entire internet ablaze with her flame-like gown. Bend the knee to Brienne of Tarth or she's going to burn you down with the looks she's serving.
Game of Thrones upped the wow factor on the dress a tad further with backgrounds showing fire and elaborately lit portraits taken on the red carpet, and I don't think anyone was quite ready for what magic Christie and her dress held in store. She essentially became the flames, and I'm starting to wonder if this was the real event everyone came to see and not the new episode of the HBO show.
Fans of Game of Thrones, and also of good fashion, have taken over Twitter with praise for this look. "Gwendoline Christie should sit on the Iron Throne and that's that on that," @noradominick wrote, and I can't help but to agree.
Check out some of the best fan reactions below, which will hopefully be enough to hold you over until the final season of Game of Thrones premieres on April 14.