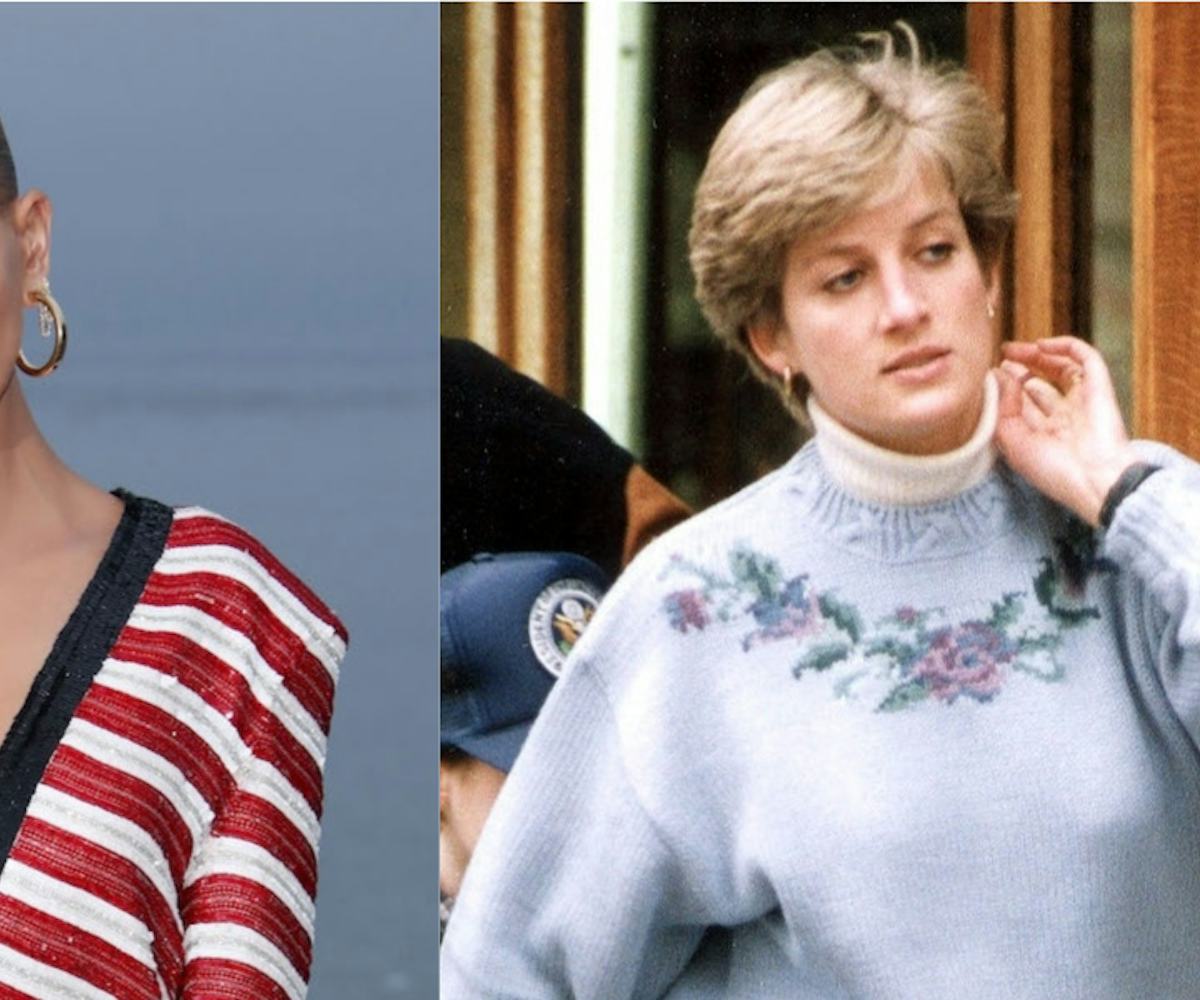 Photos by Matt Baron/Shutterstock, David Hartley/Shutterstock
Hailey Bieber Channels Princess Diana For New 'Vogue' Shoot
Specifically her athleisure style
Hailey Bieber channeled the late Princess Diana for a new Vogue France editorial shoot. Unlike a more traditionally modeled spread, Bieber was photographed as though by a very artistic paparazzo, wearing ultra-casual outfits and pretending to run daily errands.
Princess Diana will forever be the queen of what has become known as athleisure, effortlessly throwing together sweatshirts, shorts, and baseball caps. Vogue and Bieber do those iconic looks justice, and may have inspired me to mix a few comfier pieces back into my going-out wardrobe. For example, the blazer over a sweatshirt and mom jeans? Not at all as schleppy as I would have predicted had you suggested that combo to me prior.
When sharing visuals from the shoot to Instagram, Bieber gave credit where credit is due. "All credit and inspo to the amazingly beautiful and iconically stylish Princess Diana who I've looked to for style inspiration for as long as I can remember," she wrote. "Thank you for leaving behind such an iconic fashion and style legacy."
Peep some of the first visuals from the editorial, below, and, if you can, grab a copy of French Vogue to see the full thing.