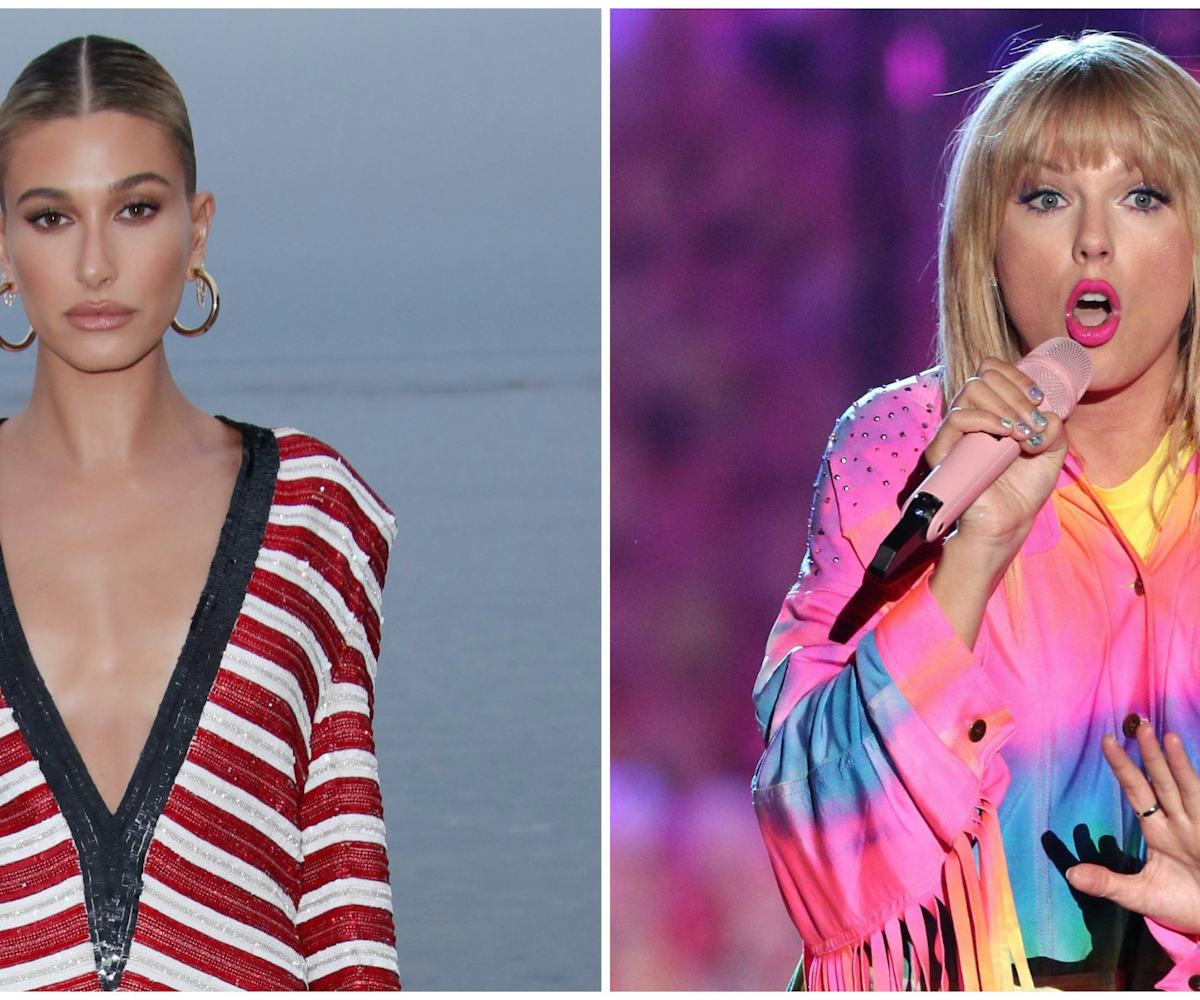 Photos via Matt Baron/Shutterstock, John Salangsang/Shutterstock
Did Hailey Bieber Just Get A Taylor Swift-Inspired Neck Tattoo?
On Tuesday, tattoo artist Dr. Woo posted a photo of some of his recent work for Hailey Baldwin: a dainty tattoo on the side of her neck. Pretty much immediately after it was posted, Swifties have pointed out just how much it looks like a tribute to Taylor Swift's most recent album, Lover. The tattoo reads "lover," and it looks to have been written in pretty much the exact same font as the lettering on Swift's album. Coincidence? Swifties think not.
In the comments of the post, fans are speculating that the tattoo choice was inspired by Swift, and questioned the model's fandom. Others took the moment to promote the new album, writing some iteration of, "Stream Lover by Taylor Swift."
Others on Twitter were... surprised, to say the least.
Though we do wish it were true, it's doubtful that the tattoo is a T-Swift tribute tat. She likely got it to celebrate her husband, Justin Bieber, and maybe—just maybe!—liked Swift's album's font.