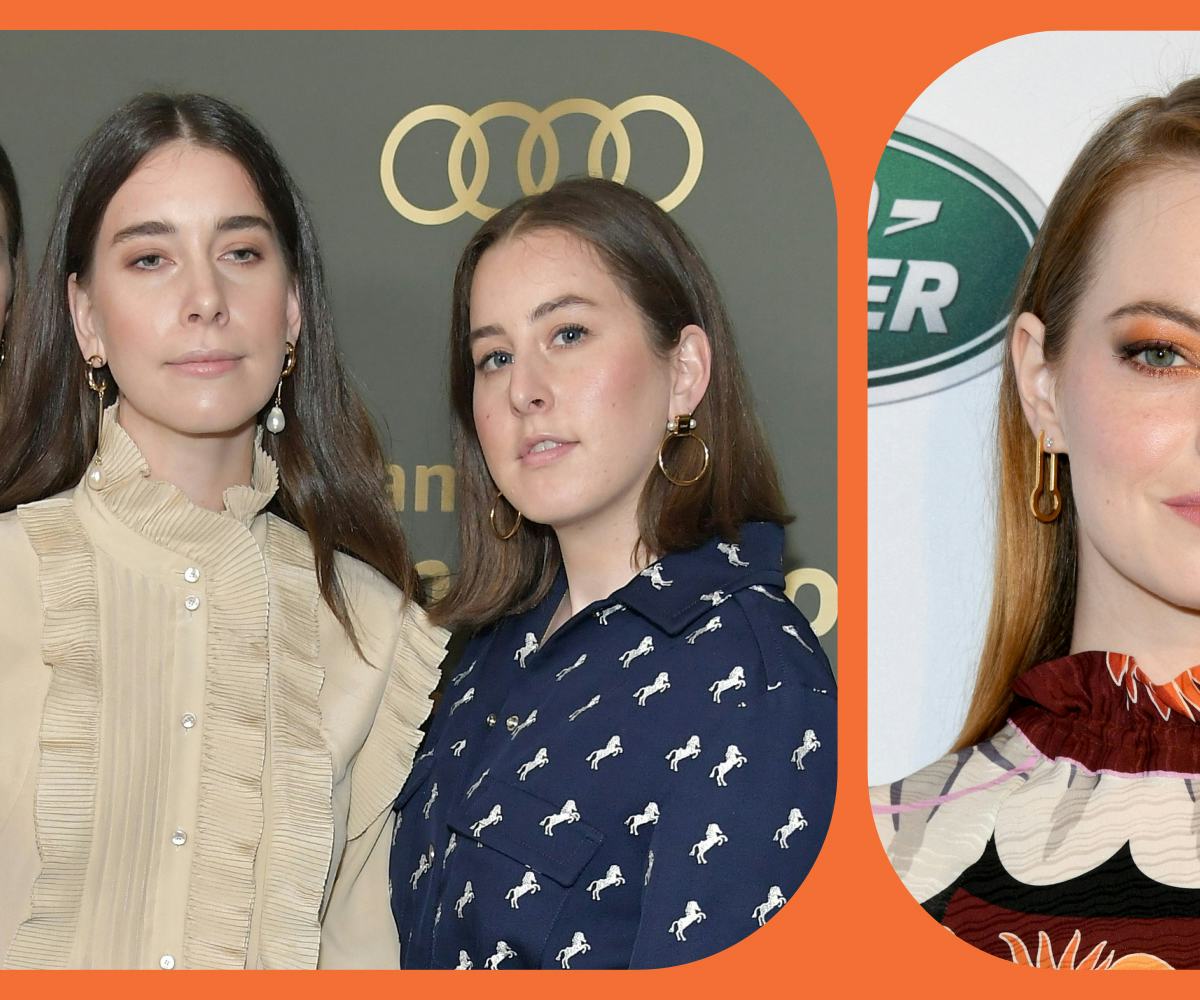 Photo by Neilson Barnard/Getty Images & Jon Kopaloff/Getty Images
Emma Stone & Haim Recreated Spice Girls Video So You Can Go To The Reunion
Stop right now, thank you very much, and pay very close attention to this sweet offer from the Haim sisters and Baby Spice stan Emma Stone. The Spice Girls are reuniting for a short tour in the U.K., and, by donating to a handful of important charities, you could end up going to the London concert as a VIP.
Stone, along with Este, Danielle and Alana Haim, run out in the street and break out their best dancing moves to Spice World hit "Stop." In between lines, the women take turns stepping forward to introduce an exciting opportunity to get in on the Spice Girls reunion in the best way. By donating money via Omaze, you'd not only be hanging out with this crew but also get to meet the Spice Girls. A literal dream come true!
Donations made to enter the contest benefit five charities: Child Mind Institute, Comic Relief UK, Girl Up, Los Angeles LGBT Center, and PATH, which cover a wide range of causes, from mental health to gender equality and homelessness. Donation options start at $10 for 100 entries, so, for the price of a cocktail in Manhattan, you could be making the world a better place (and maybe meet the Spice Girls!!!!!!).
Check out Haim and Stone's adorable announcement, below, and head to Omaze to find out more about how to get involved.