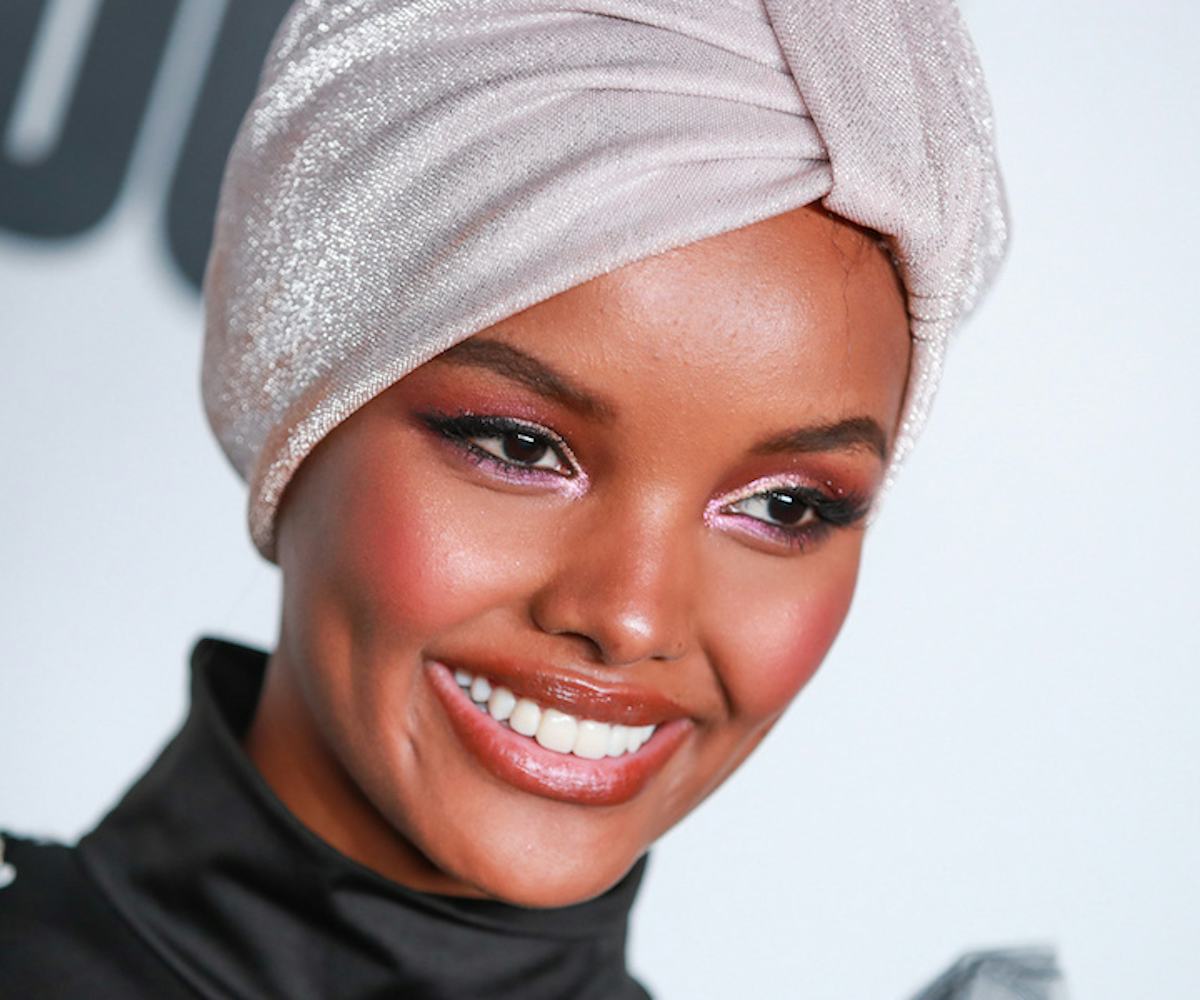 Photo by Rich Fury/Getty Images
Halima Aden Becomes First 'Sports Illustrated' Model To Wear A Burkini And Hijab
She returned to her birth country for the photo shoot
Halima Aden just made history as the first model to wear a hijab and burkini in the Sports Illustratedswimsuit issue.
Before landing the SI shoot, Aden has been making history left and right. In 2017, she became the first hijab-wearing model to sign with IMG, and the year before became the first contestant in the Miss Minnesota USA pageant to wear a burkini and hijab.
The SI shoot is powerful both in its history making and its personal connection to the shoot location. Aden was born in a Kenyan refugee camp, and made her way to the U.S. at age seven. She returned to the country for this moment of success. "I keep thinking [back] to six-year-old me who, in this same country, was in a refugee camp," Aden shared with SI during the photo shoot. "So, to grow up to live the American dream [and] to come back to Kenya and shoot for SI in the most beautiful parts of Kenya—I don't think that's a story that anybody could make up."
SI swimsuit editor MJ Day shared some kind words for the model on Instagram, describing her as "beauty personified." She wrote, "Thank you for sharing that with makes you so special with us all. Thank you for being the bright light that we all need to see. Thank you for the dance parties to Beyoncé and sing a longs to 'Jambo Wanna' and reinforcing that beauty knows no boundaries."
Per Us Magazine, Aden wore a multi-colored Cynthia Rowley design for the shoot as well as a separate black burkini by No Ka'Oi. The full swimsuit issue will be released on May 8, along with Aden's full photo shoot.