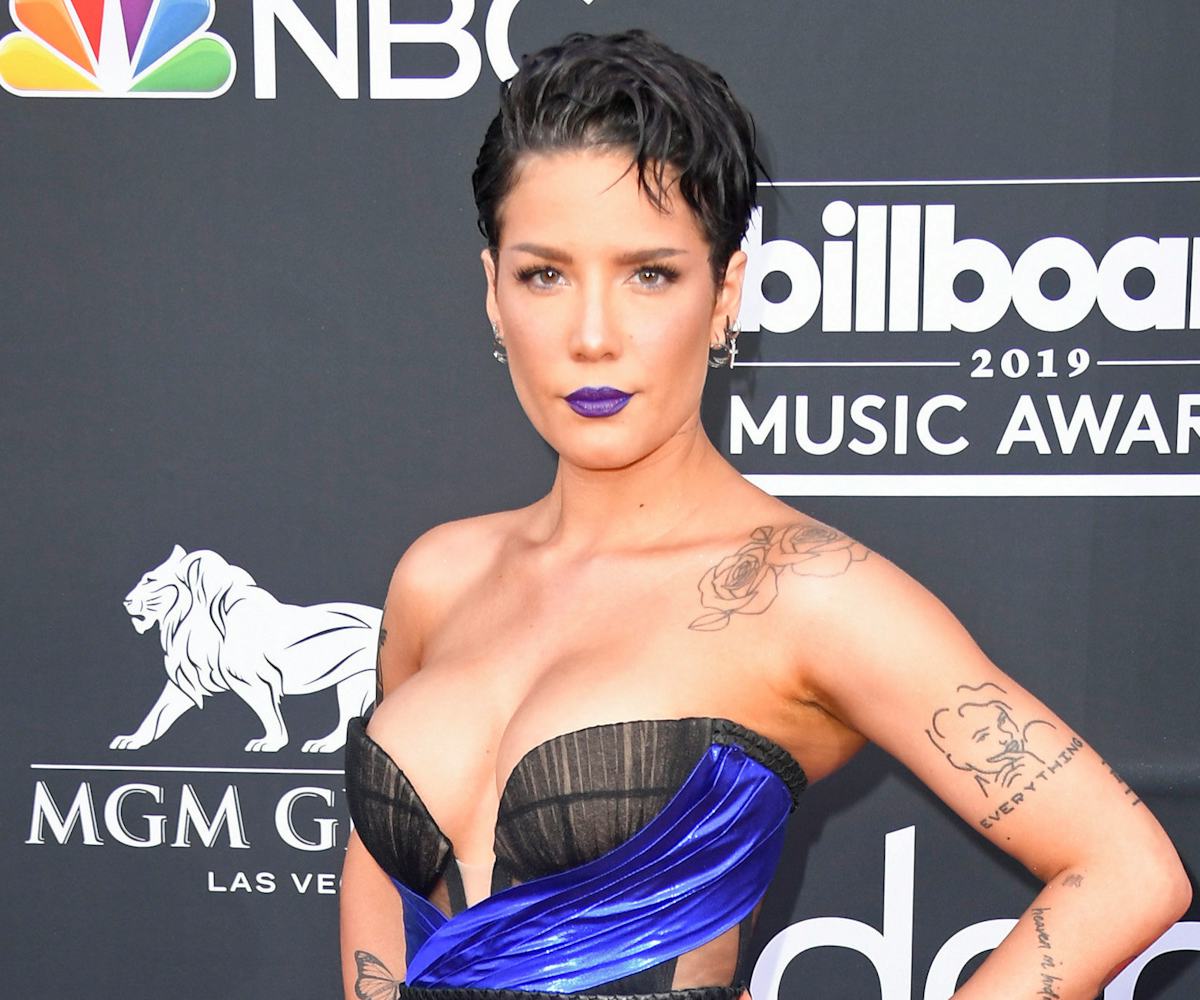 Photo by Frazer Harrison/Getty Images
Halsey Opens Up About Checking Herself In To Psychiatric Hospitals
"I've been committed twice... and no one's known about it"
In her cover story with Rolling Stone, Halsey opened up about how having bipolar disorder has affected her, revealing that she's checked herself in to a psychiatric hospital twice to deal with her mental illness.
"I've been committed twice since [I became] Halsey, and no one's known about it," the singer detailed. "But I'm not ashamed of talking about it now." She notes that the two times she's been hospitalized, it's been her choice to seek help, and it was a deliberate move to prevent her disease from escalating.
"I've said to [my manager], 'Hey, I'm not going to do anything bad right now, but I'm getting to the point where I'm scared that I might, so I need to go figure this out,'" she said. "It's still happening in my body. I just know when to get in front of it."
One of the reasons why she's proactive about seeking treatment, she said, is because she has so many people relying on her. During the interview, she listed off the people who work for her, noting that they have children to take care of. "Do I want to hurt these people?" she said.
Halsey has been open about her bipolar disorder before, and, in doing so, has helped reduce the stigma around mental illness. There's still a taboo around being hospitalized for a mental disorder, in particular, and it's wonderful that Halsey is helping to dismantle that.