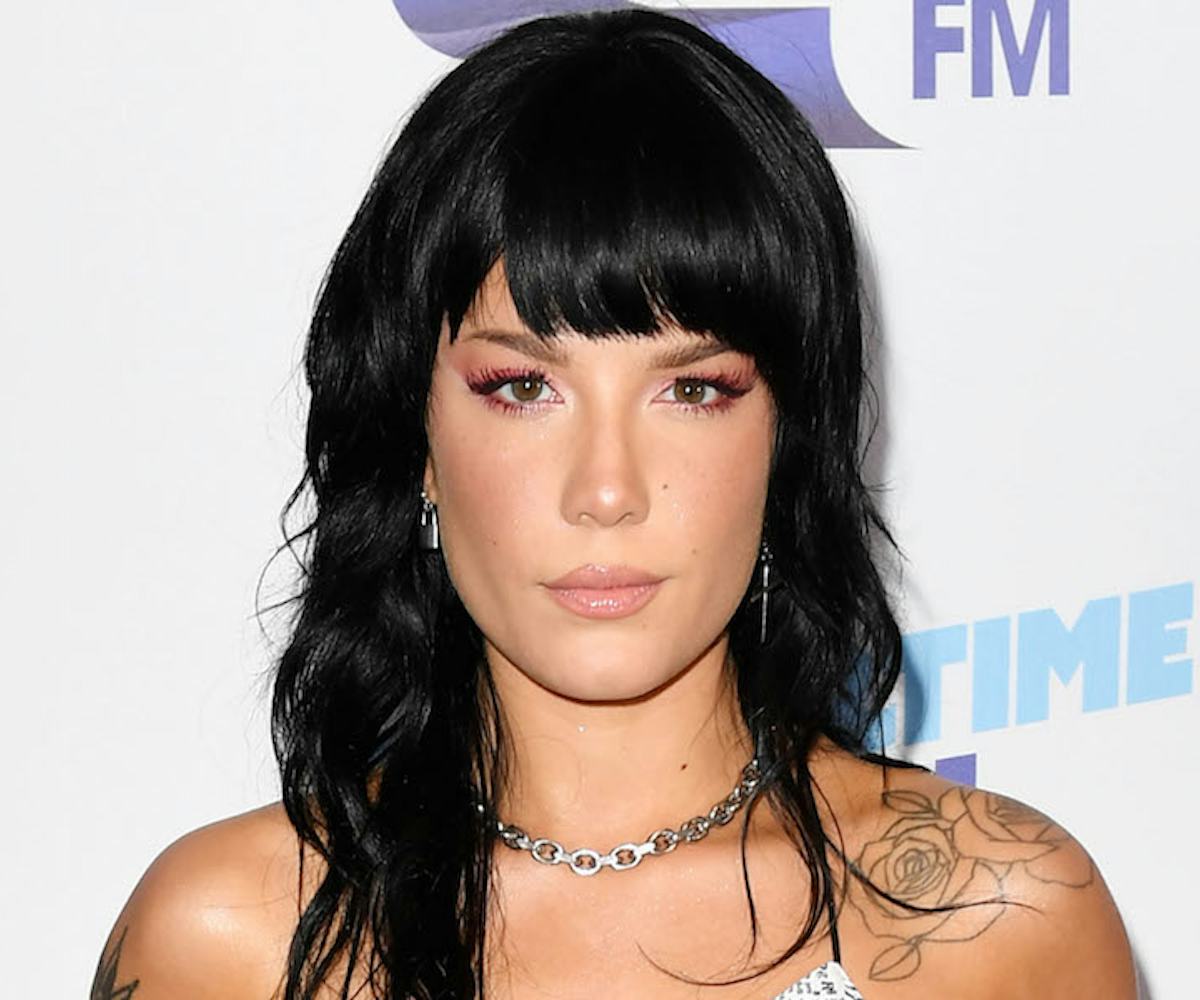 Photo by James Veysey/Shutterstock
Halsey Has Rainbow Bangs And Now I Want Rainbow Bangs
It's the new and improved bisexual bob
Halsey just dyed her hair and, in doing so, created my new favorite hair trend for 2019: rainbow bangs. In just a couple of casual selfies, Halsey has made me (and probably anyone else who still has a hair dye Pinterest board) realize that rainbow bangs are a *very* good idea, and that I should probably start bleaching now to prepare.
The singer shared two images of her new hair to Instagram on Wednesday evening, captioned by emojis that mirror the colors now shown off in her fringe. With red, orange, purple, and blue hues now fronting Halsey's dark bob, I'm so tempted to do the same, and may or may not have already sent this pic to my colorist for the next time I'm feeling angsty.
Halsey's fans and followers are definitely feeling the new look, but one couldn't help but point out that Halsey went above and beyond the usual crisis-induced bangs chop. "Me during a mental breakdown: I'm going to cut my own bangs," one user wrote, adding, "Halsey during a mental breakdown: r a i n b o w bangs."
Rainbow bangs could also, maybe, help scream "I'm gay" before I literally scream that at someone! Literal bi queen Halsey has evolved and perfected the bisexual bob.