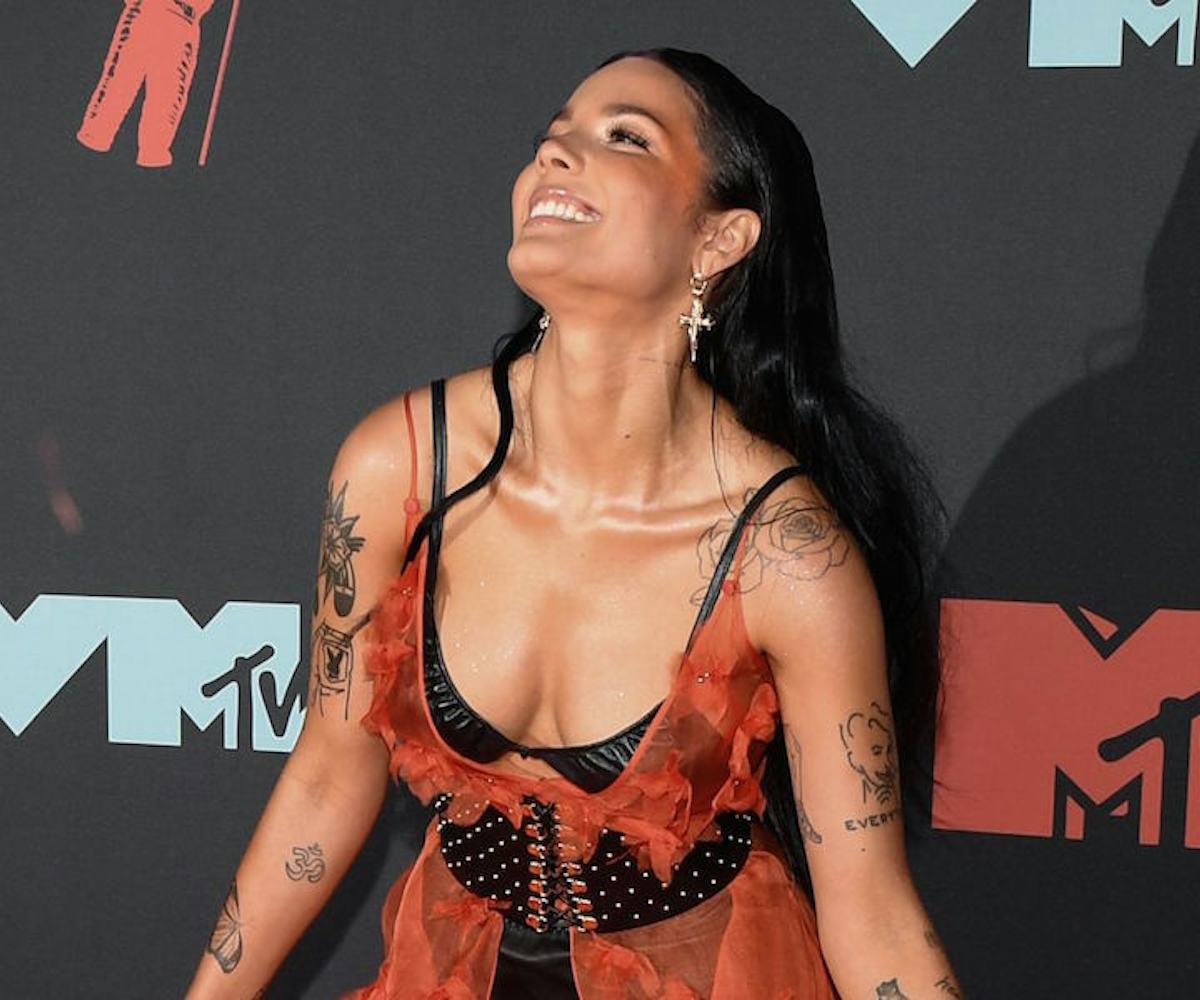 Photo by Andrew H. Walker/Shutterstock
Halsey Debuts Rainbow Roots On The MTV VMA Red Carpet
Someone grab the bleach and get over to my apartment ASAP
Earlier this month, Halsey set the standard for rainbow-hued bangs. Tonight, as she walked the red carpet for the 2019 MTV Video Music Awards, she owned another colorful trend: rainbow roots. Somewhere, Billie Eilish is taking notes for the next time she wants to switch things up.
Isn't there a rule that you're not supposed to make a dramatic hair change right before a big event, you know, just in case everything goes horribly wrong? Clearly, it doesn't apply to Halsey. After rocking shoulder-length dark hair on Instagram, prior to heading to the VMAs, she made a major switch-up. In addition to coloring her roots, Halsey added waist-length extensions.
Next time I'm feeling angsty and in need of a total hair color switch, I'm just going to scroll through Halsey's Instagram for a dose of hair inspiration. She has range!