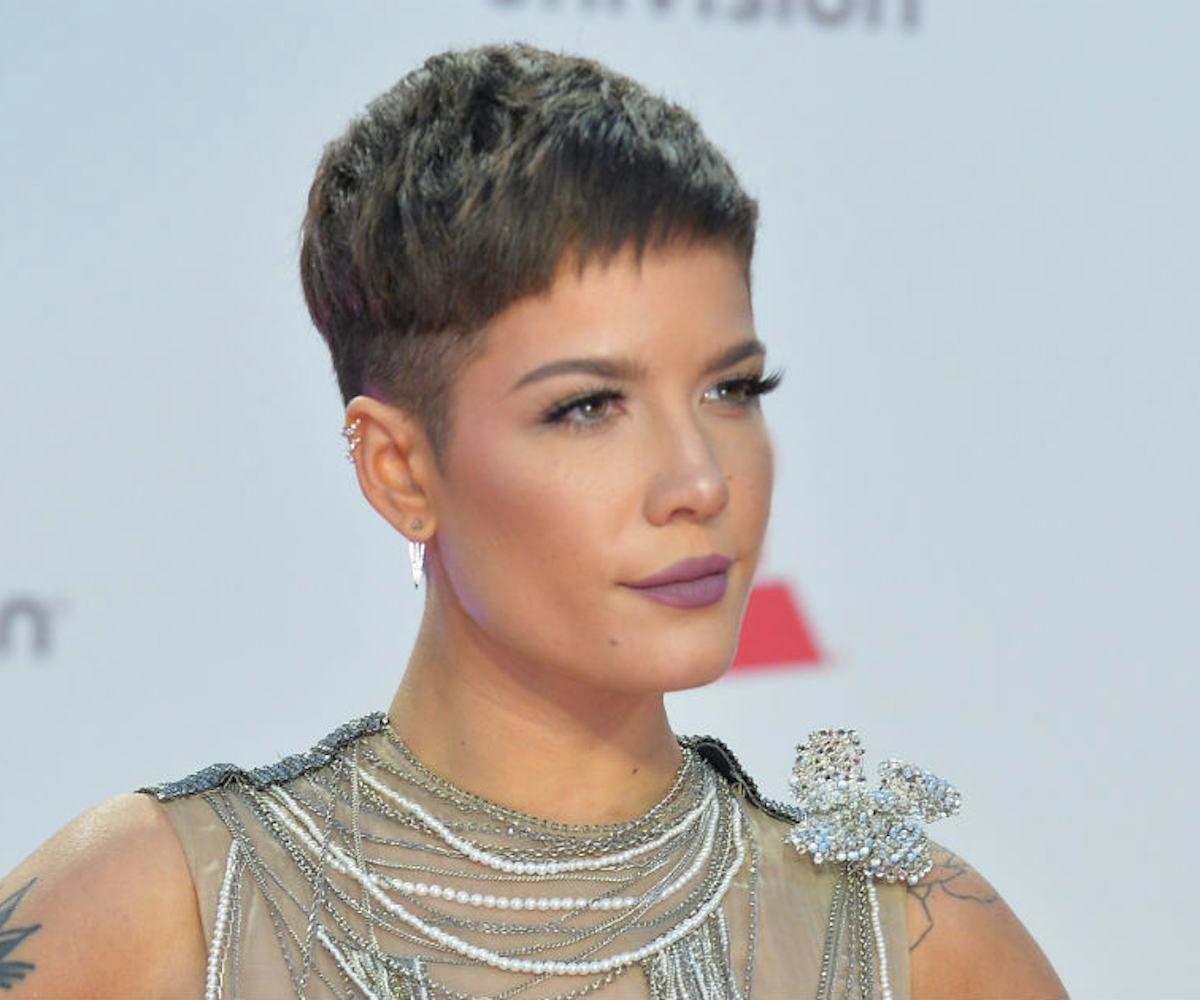 Photo by Sam Wasson/Getty Images.
Halsey Calls Out The Victoria's Secret Show For Lack Of Inclusivity
And makes a donation to an LGBTQ+ organization
Halsey made clear on her Instagram that, although she performed during this year's Victoria's Secret Fashion Show, she doesn't tolerate the organization's lack of inclusivity.
"I have adored the Victoria's Secret Fashion Show since I was young," the singer posted as the event aired last night. "Performing this year alongside other amazing artists and hardworking models/friends was supposed to be the best night of my year. However, after I filmed the performance, some comments were made regarding the show that I simply cannot ignore."
The comments she's referring to were the controversial statements made by chief marketing officer Ed Razek about not casting "transexuals" or plus-size models. He was quoted as saying: "It's like, why doesn't your show do this? Shouldn't you have transsexuals in the show? No. No, I don't think we should. Well, why not? Because the show is a fantasy."
"As a member of the LGBTQ+ community, I have no tolerance for a lack of inclusivity," she continued on her Instagram. "Especially not one motivated by stereotype." She writes that, if you're on her page because of her performance, instead she'd like to direct your attention to GLSEN, an organization that offers services aimed at protecting LGBTQ+ youth which she made a "sizable donation" to.
"If you are a trans person reading this, and these comments made you feel alienated or invalidated, please know that you have allies," she wrote. "We stand in solidarity, and complete and total acceptance is the only 'fantasy' that I support."
Read her full post, below.