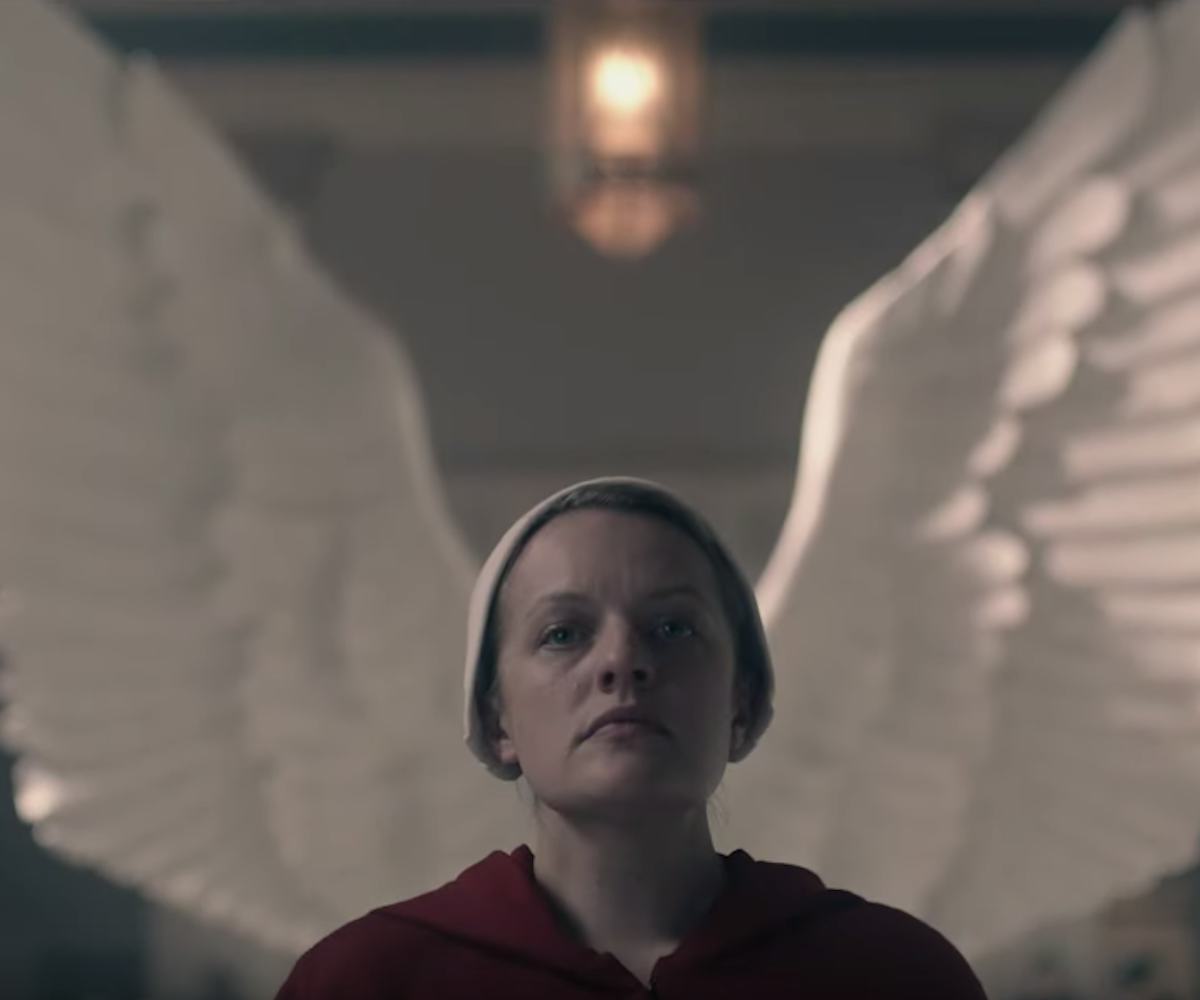 Screenshot via YouTube
Offred Teams Up With Serena To "Change Things" In 'The Handmaid's Tale' Season 3
Watch the first trailer, here
Hulu has released the first full-length trailer for the third season of The Handmaid's Tale, which will show how Offred (Elisabeth Moss) will try to take Gilead down from within. At the end of the last season, Offred could have escaped to Canada with her newborn baby. Instead, she handed her to Emily (Alexis Bledel) and went back.
The trailer picks up there and shows Offred partnering with the same people who oppressed her. "If I'm going to change things, I'm going to need allies," Offred says. "Allies with power." Among those allies notably is Serena Joy Waterford (Yvonne Strahovski), for whom Offred carried the baby and with whom she had a strained relationship in the seasons prior.
"Mrs. Waterford, you have influence," she tells Serena in the clip, who responds with, "Up to a point." "So move the point," Offred fires back before the two are seen smoking while lounging in front of an indoor pool at the end of the clip.
The Handmaid's Tale returns to Hulu on June 5. Watch the trailer, below.