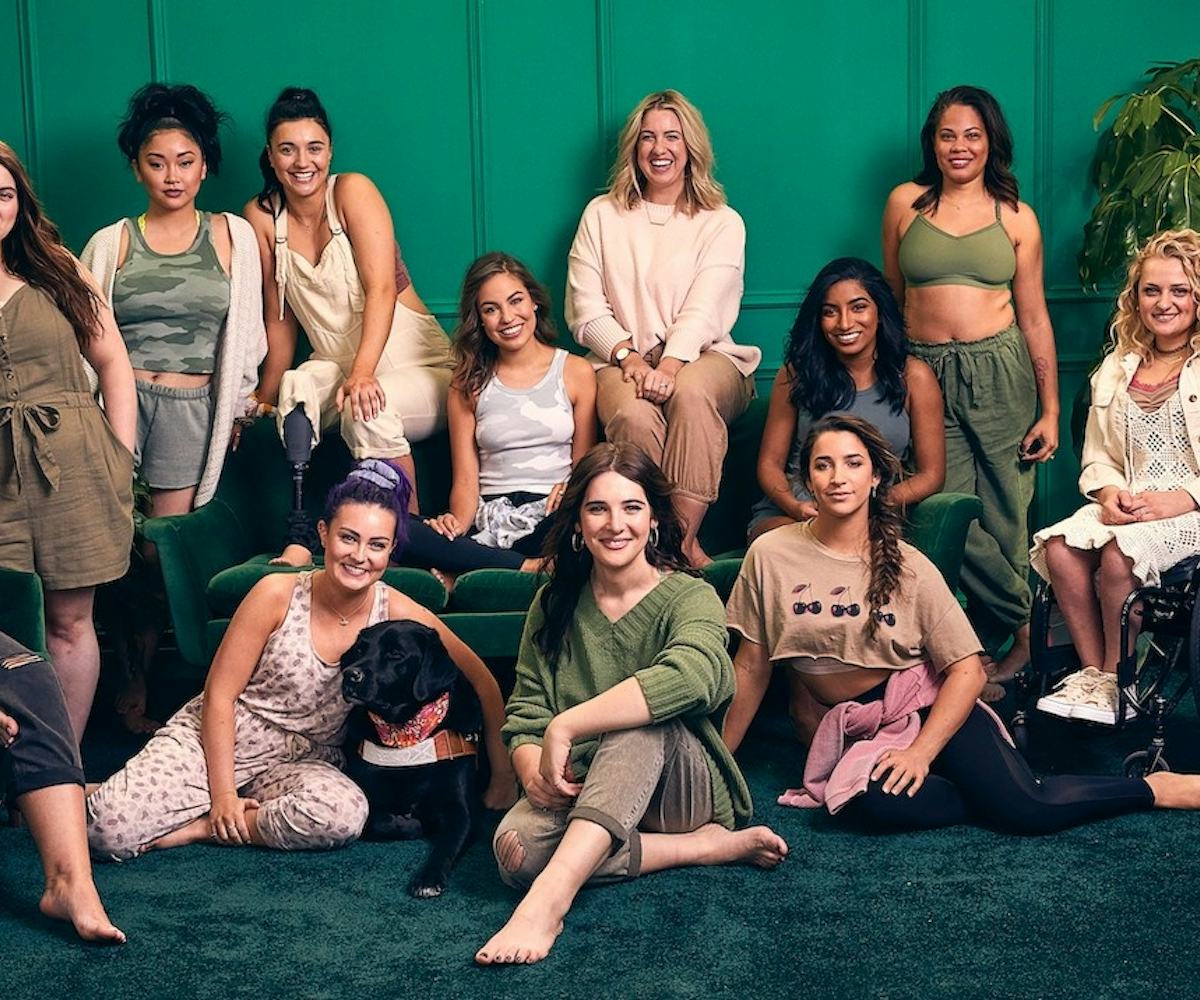 Courtesy of Aerie
Hari Nef Would Like Bernie Sanders To Be An Aerie Campaign Star
The model, actor, and writer is now an #AerieREAL Role Model
Hari Nef is the newest face for Aerie's latest #AerieREAL Role Models campaign. The model, actor, and writer joins other newcomers and influential women like Beanie Feldstein, Lana Condor, Ali Stroker, and more alongside Aerie veterans Iskra Lawrence, Aly Raisman, Brenna Huckaby, Molly Burke, and Jenna Kutcher.
Nef is one to choose her projects carefully, be they fashion campaigns, television shows, or presidential endorsements, and #AerieREAL is no different. She hopes her new title as a Role Model will give her more of an opportunity to build on the work she's already been doing: bringing awareness to issues that affect everyone, particularly marginalized groups.
"I put forth, with all the other Role Models, a changemaker's statement, which is to oppose the status quo with empathy or perhaps through empathy," Nef tells NYLON. "There are issues that I'm looking at, especially in light of the upcoming primaries, that I'm hoping the people in my community can join me in fighting for — such as free healthcare for all, Medicare for all, a $15 minimum wage so that people don't have to work multiple jobs in order to keep the lights on, enriched public education, and free college for everybody. I think that fixing the structural things that oppress, affect, and debilitate so many of us — even those of us who are somewhat lucky in the grand scheme of things — and looking at the big picture can help the small picture. Bringing empathy into the equation allows for equitable, just, and kind treatment of individuals around you in your environment, even ones that you might not agree with on an ideological level. If you can engage with those people with heart, empathy, and kindness, that is something that can lead to an opposition of the status quo."
While many of the women on the #AerieREAL campaign hadn't yet met before the shoot — or at least in person (Nef and Feldstein were longtime Instagram followers of each other) — they quickly became friends, bonding over their work and goals to bring about positive change.
"It was such an amazing day," says Nef on shooting the campaign. "So many women involved whose work I had looked to aspirationally, adoringly. Just on the actor side of things, meeting Beanie, Lana, and Ali, these are all women whose work has inspired me. Girls that I wanted to meet, girls that I ideated with through their work... I love hanging out with these girls. If you look at the campaign imagery, you can see that there was a kind of fabulous, warm vibe on set, an authentic connection. I don't know how they cast it so well."
It's a campaign that even just a few years ago would seem unlikely, perhaps impossible, from a majority of fashion brands. While the industry has slowly been opening up to the ideas of inclusivity and representation, there's still a heavy amount of work to be done to change the overarching structure of an industry that prides itself on holding the highest ideals of image and beauty.
"I think there is a discussion that exists that didn't exist before. There is a demand for inclusivity and representation that didn't exist before," says Nef. "Now brands are trying to figure out how to do that in a way that feels authentic and not forced, and there are varying degrees of success that we've seen with that. Just because you have a rainbow of different kinds of people from different kinds of identity groups in your campaign doesn't necessarily mean that you created a cohesive, authentic vision that feels not only diverse and inclusive, but true to the ethos of the brand. We've seen good examples and we've seen messy examples."
Nef also believes that there are simple ways for the everyday person to effect this change, pointing out that Aerie was one of the first to get rid of retouching in its ads, a surprising move that has now been adopted by other brands and magazines.
"It's about supporting the people and the brands and the things that you like and who you feel represents you and represent the things you hold valuable," she says. "If you do not support the things that you like or the things you adore or the things that you want to see more of, whether it's by word of mouth or monetarily or on social media, if you don't support those things, they will go away."
There's one person who inspires Nef the most, though, when it comes to advocacy, authenticity, and putting support behind the things you believe in.
"Bernie Sanders," she said, adding with a laugh, "I wish Bernie Sanders were a part of this campaign."
He's a little busy right now, but maybe next year?
See more of Nef as the newest #AerieREAL Role Model, below, and visit Aerie's website to learn all about the campaign.