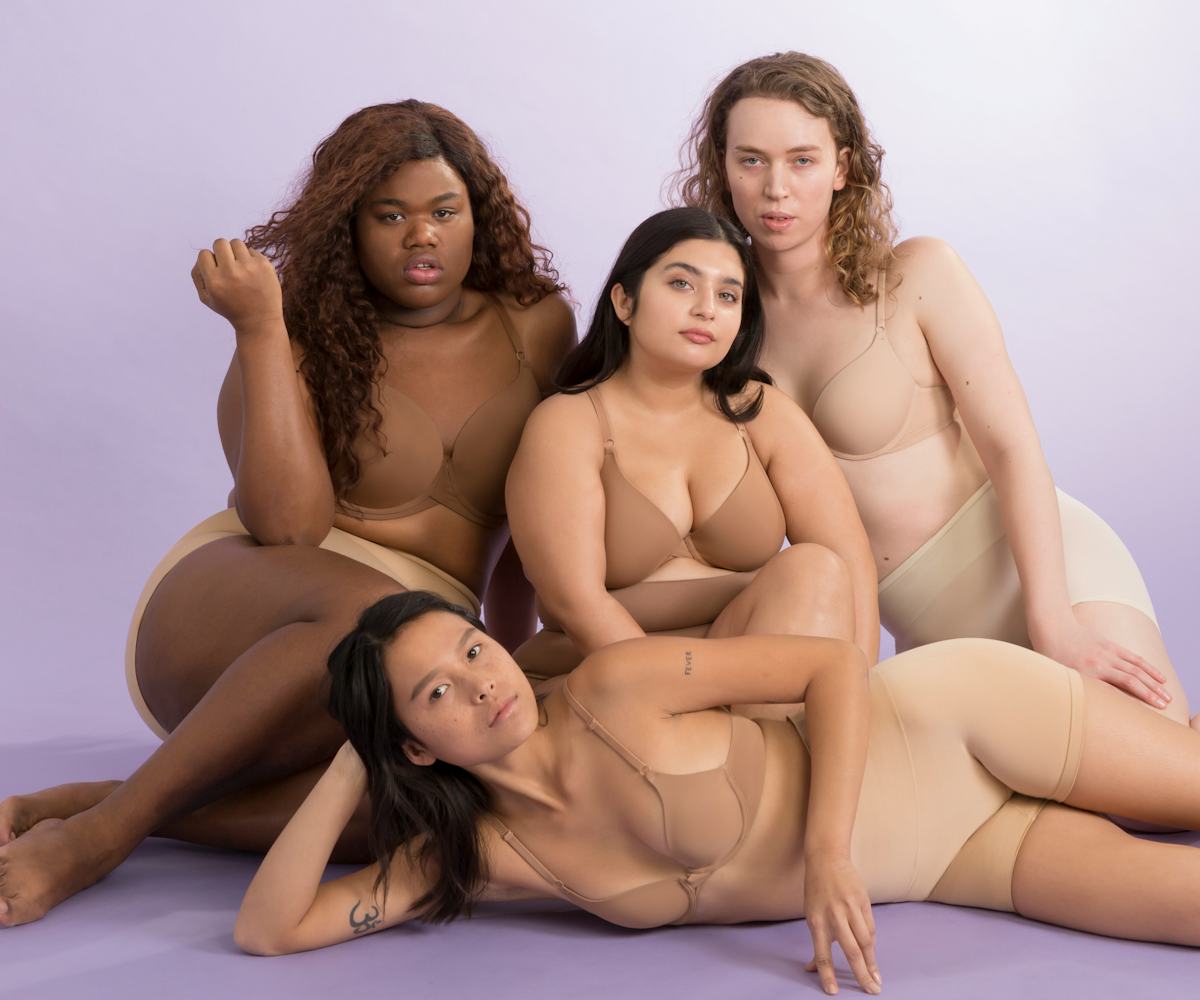 Courtesy of Harper Wilde
Harper Wilde Expands Its Bra Offerings With 12 Additional Sizes
Your favorite basics just got way more inclusive
Bra brand Harper Wilde just launched 13 additional sizes, now offering up to size 42F in each of its three bra styles.
Co-founder Jane Fisher explained in a press release that the company, which launched only a year ago, set its sights on expanding the size range in its earliest days. "Immediately after we launched Harper Wilde with our initial size range, we began working on additional sizes so we could serve as many women as possible as quickly as possible," she stated. "While many brands simply grade up or down, we wanted to fit each size individually, and ensure that the width of the straps, the angle of the cups, the support of the band would all reflect the individual needs of our customers," Fisher added.
In addition to being inclusive, Harper Wilde has made it a mission to highlight and support women: The Base, the most basic bra offered by the brand, can be purchased with famous quotes from either Ruth Bader Ginsburg or Alexandria Ocasio-Cortez, with portions of the profits going to She Should Run. The company has also recently partnered up with For Days on a recycling initiative, allowing customers to easily recycle old bras.
Harper Wilde will continue to offers each of its bras for only $40 (limited-edition styles are $45). Check out Harper Wilde's latest offerings here.