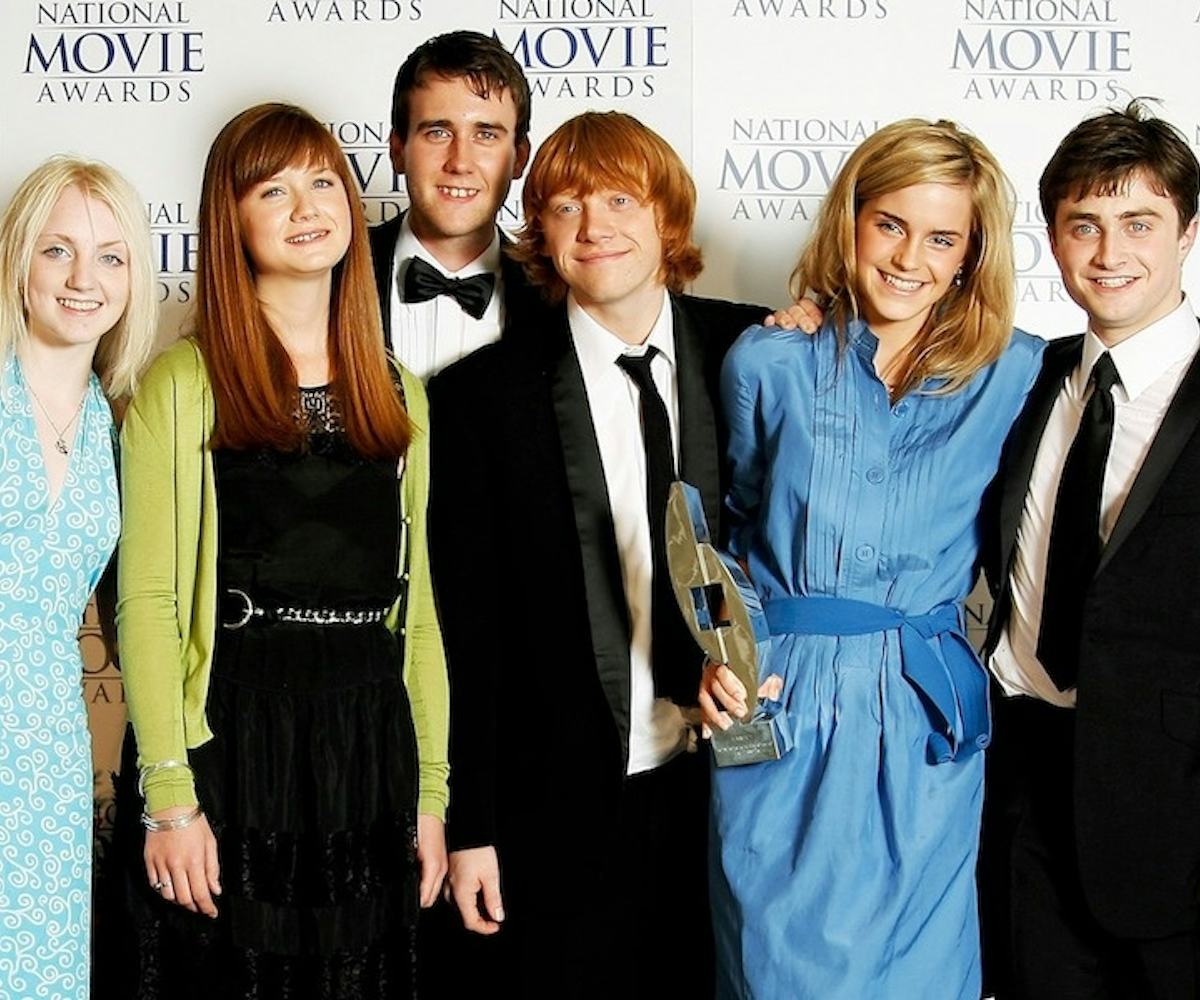 Photo by Gareth Davies/Getty Images
The Cast Of 'Harry Potter' Just Reunited For The Holidays
Suddenly feeling like rewatching all the movies
Some of your favorite cast members from the Harry Potter movies just reunited during the holiday season, and Potterheads are no longer wondering where their Hogwarts letter is — they're looking for their lost invite to this party. Tom Felton (Draco Malfoy) posted photos from the mini-reunion to his Instagram, wishing everyone, "Seasons greetings from my school mates," and sending a wave of nostalgia to his followers.
While Daniel Radcliffe seems to have missed out on the event — likely preparing for his next onstage gig in Endgame in London alongside Alan Cumming — Emma Watson (Hermione Granger), Evanna Lynch (Luna Lovegood), Bonnie Wright (Ginny Weasley), and Matthew Lewis (Neville Longbottom) were all in attendance. Each was dressed festively for the holiday, with an assortment of plaids and cocktail attire, and just the right amount of sparkle from Watson's lace top.
Back in August, Felton sparked dating buzz with Watson after sharing a candid photograph that showed the pair in their pajamas, with Felton teaching Watson how to play guitar. While this new group photo proves absolutely nothing other than that they've remained good friends over the years, it's impossible to not notice how good they look together. Dramione lives on!
Check out the recent reunion pic below.