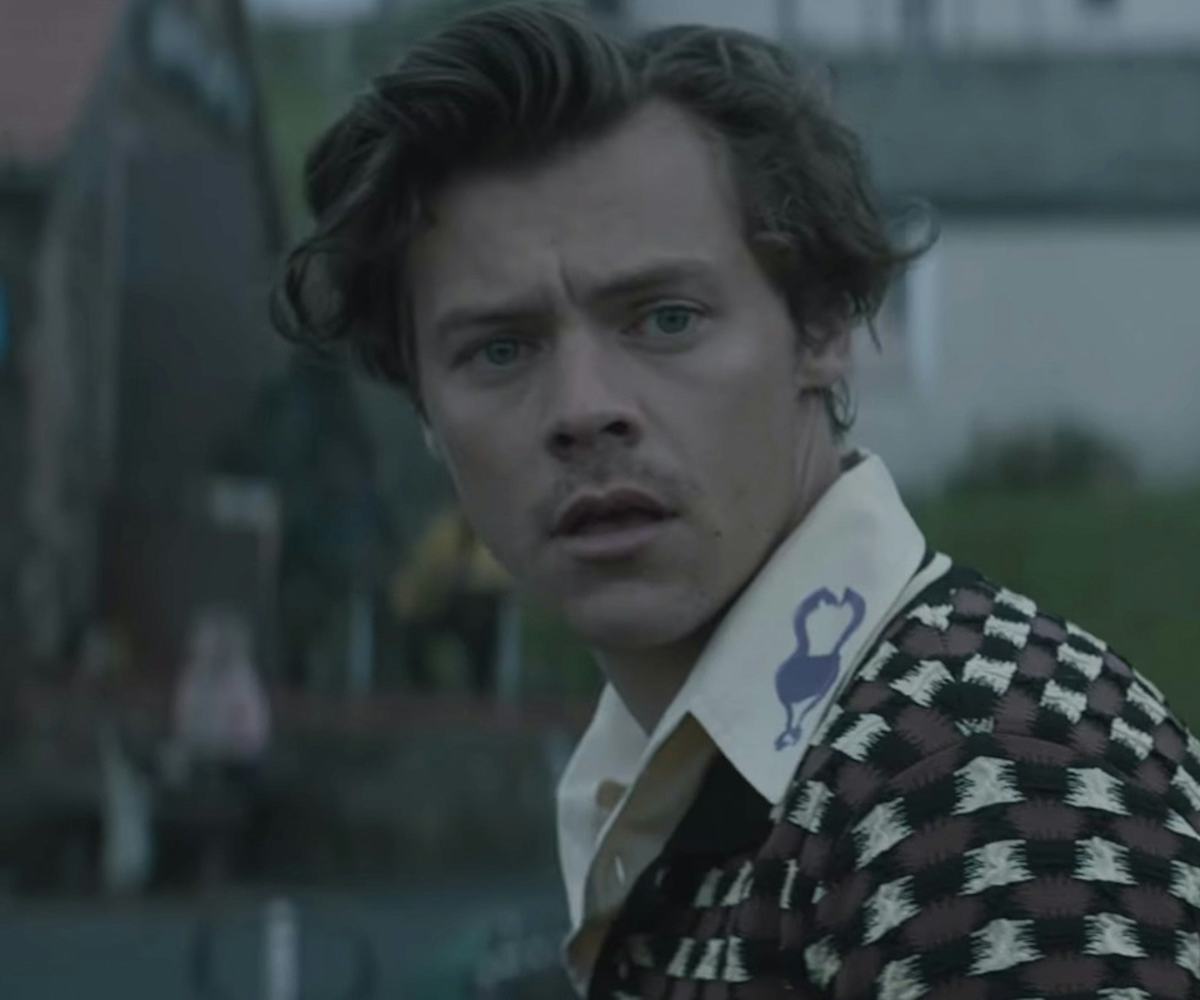 Harry Styles Befriends A Fish In New "Adore You" Music Video
Rosalía narrates the bizarre and endearing tale
Harry Styles' sophomore album is almost here, and ahead of its arrival next Friday, the singer has unveiled his latest single and music video, "Adore You". It's a far cry from the sweaty Euphoria-adjacent "Lights Up" visuals he began the Fine Lineera with; for this video, Styles transforms into a friendless fisherman on the mythical island of Eroda, with Rosalía narrating his wacky yet charming tale.
Styles' story begins as a baby with a sparkling smile, born to a community of people who only frown. "No one ever meant to be mean towards him, but in a town grown used to how the things were, no one knew what to do with something different," Rosalía says, as we see Styles scare off kids in the street and women at the fish market by flashing his shining pearly whites. He's so sad that he bottles up his screams in mason jars and sits forlorn by the sea, which is where he meets his eventual best-fishy-friend.
Of course, it doesn't end here — the video is a whopping seven minutes and 44 seconds long, after all — and the fish friend grows too big for each of the household objects Styles fashions into tanks for him. No amount of hand-knitted fish sweaters and mini tacos are enough for Styles to ignore that their time will soon have to come to an end. But returning the enormous creature to the sea might just wind up helping Styles to land a few human friends to fill the fish-shaped hole in his heart.
Watch the video for "Adore You" below.